Title: Legend of Fuyao
Also Known As: 扶摇, Empress Fu Yao , Fu Yao Huang Hou , Fu Yiu Wong Hau , 扶摇皇后 , 扶搖
Director: Vincent Yang, Xie Ze, Li Cai
Genres: Wuxia, Romance, Fantasy
Country: China
Type: Drama
Episodes: 66
Year: 2018
Original Network: Tencent Video
Where to Watch: Rakuten Viki, WeTv
Adapted from the novel "Empress Fuyao" (扶摇皇后) by Tian Xia Gui Yuan (天下归元)
The Legend of Fuyao Synopsis
Legend of Fuyao is a story about an orphaned slave girl from Xuanyuan Sect. Her life used to be very ordinary. Every day she has to attend to others and do menial work. But who would have guessed a bigger path is waiting for her. Step by step she unfurled her fate which leads her to the destruction of five kingdoms.
Along the way, she met a young handsome heir apparent who holds the key to her fated life. Love slowly grows between them. What will they choose, their love or the world peace?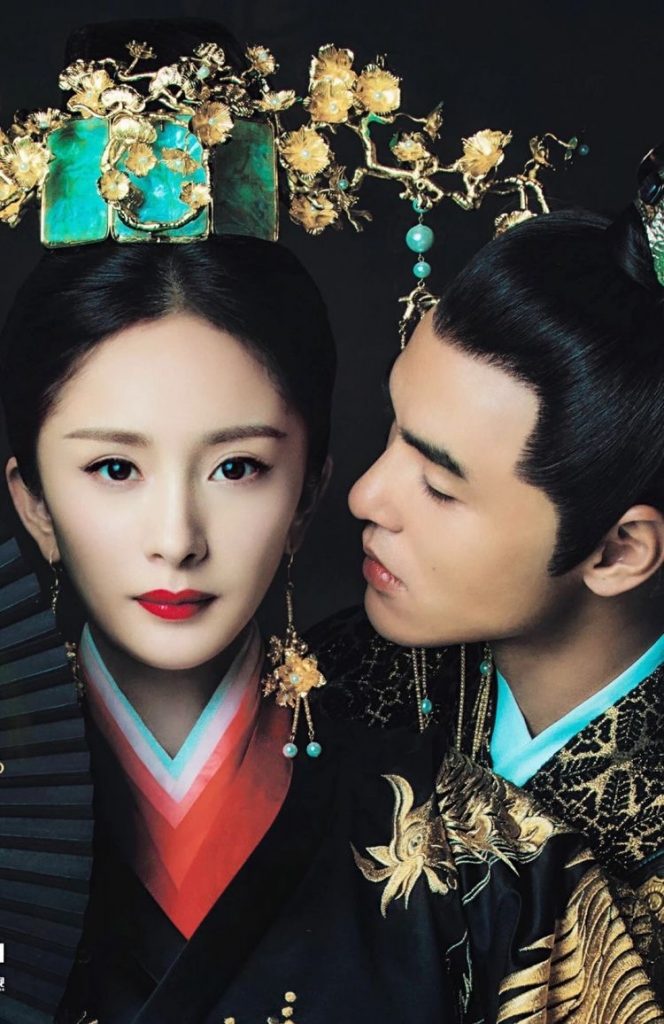 The Legend of Fuyao Review
For me, Chinese drama always had more charm compared to other Asian dramas. It will give you a more elaborate story, and more character and their cinematography are a sight for the sore eye. They also have developed high-quality visual effects and CGI. Even though sometimes you'll still meet with a sub-par visual effect.. 😆
Fuyao had me hooked in all episodes. Thumbs up for the story, the costumes, the acting, and the fighting choreography. However, the visual effect is meh… 🙃
As a Chinese wuxia drama, Fuyao has one of the best martial art scenes.
They were beautifully choreographed. Well, after a short investigation on Wikipedia, it was stated that Lin Cai, a notable martial arts choreographer who is also involved in Hero and House of Flying Dagger movie, was the one behind this Cdrama.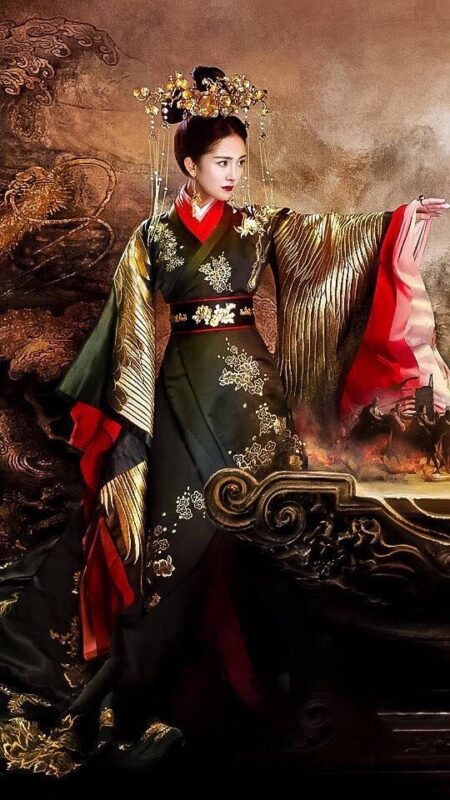 If you have already watched both movies, you'll understand what I mean. Nevertheless, the costume department also has a big name behind them, which is the two-time Golden Horse Award winner, Stanley Cheung. Stanley Cheung also took part as a costume designer for Eternal Love: Ten Miles of Peach Blossom. No wonder, I was so amazed by the costumes… 😍
A Bit Lack of Originality
However, I also found that some of Fuyao's scenes are much alike to Harry Potter and The Goblet of Fire. The Xuanyuan hunters game selection is the same as the Triwizard Tournament selection. It's quite a disappointment for me… the Director should have come up with a different idea.
Legend of Fuyao is packed with beautiful faces. It's a sight for a sore eyes to see Yang Mi, Ethan Juan, Gao Wei Guang, and Leon Lai in the same scene. Yang Mi always does a great job while acting as a young mischievous lad.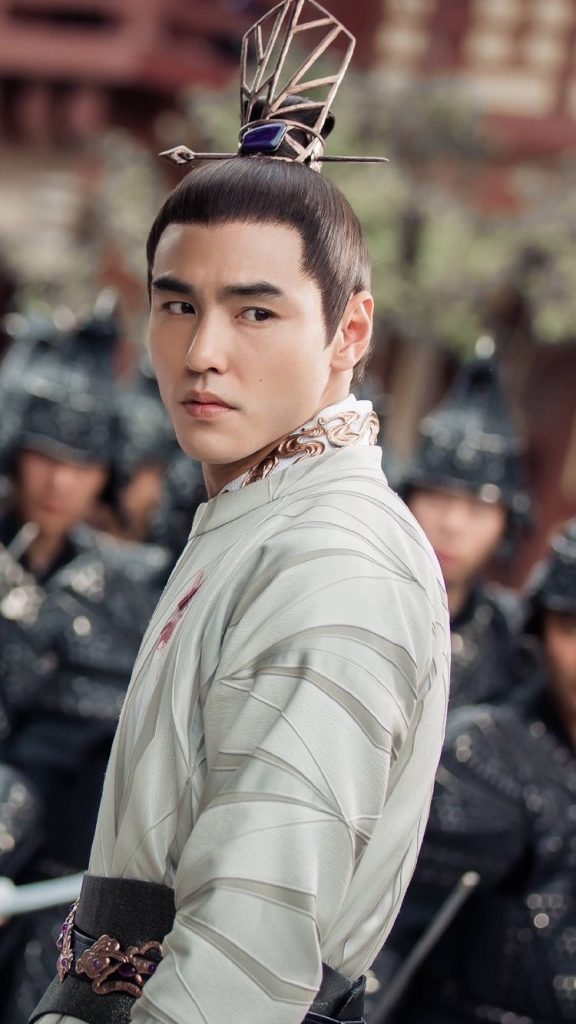 It's funny to see Gao Wei Guang's character. Zhang Beiye is a cold and aloof general, but he was afraid of Ya Lan Zhu, who always pursues him aggressively. Leon Lai acts as the divine doctor Zhong Yue. He's looking really handsome with long hair. And the last one is Ethan Juan. My favorite scenes of Ethan Juan are every scene where he was shirtless and when he flirts with Yang Mi. It's a sight to behold. 😍😍😍
The Story
Meng Fuyao (Yang Mi) was an orphaned slave who was adopted by Uncle Zhou and lived as one of the slaves at Xuanyuan Sect in the Taiyuan Kingdom. Her job is to attending others. She's quite clever and witty, a mischievous person, and also lazy. She dislikes menial work, therefore to attend to her laziness, she invented the washing machine… 😂
As a slave, she was not supposed to learn martial arts. Fuyao dislikes this kind of arrangement. Fuyao believes that everybody despite their status were equal and deserves the same opportunities. Lucky for her, Yan Jingchen, the senior disciple and heir to the sect taught her martial arts. They fall in love with each other, but the story doesn't end here. Pei Yuan, another disciple of the Xuanyuan sect, who happened to be a commandery princess and a nephew of the prime minister, also falls in love with Yan Jingchen.
She is a jealous person and held no regard for others, therefore she always finds a way to get rid of Fuyao.
At the same time, the prime minister, Qi Zhen has long coveted the throne. Thus, Fuyao stumbles upon Zhangsun Wuji (Ethan Juan) in such a situation. Wuji is instantly attracted to her because he thinks that Fuyao is an interesting girl. Who would have thought, she is the girl he had been looking for all the time. Fate played its tricks when Wuji falls in love with Fuyao because he has to kill her in order to keep the 5 kingdoms from destruction.
It's Not All About Fuyao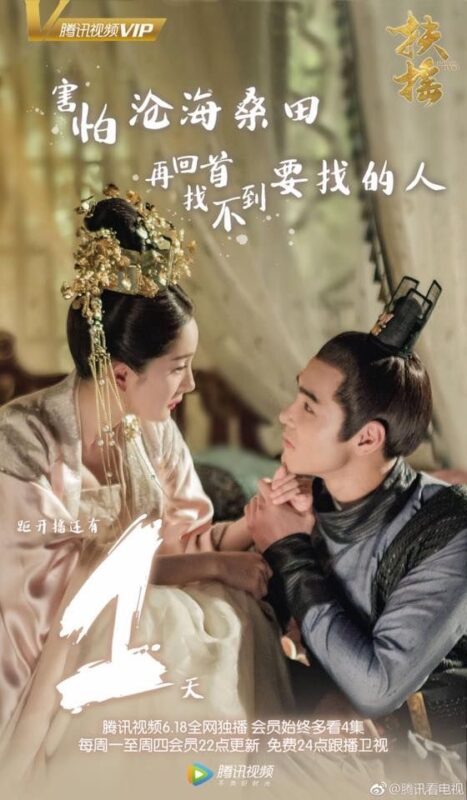 Legend of Fuyao is supposed to be a story solely about an orphaned slave named Meng Fu Yao. However, in my humble opinion, Zhangsun Wuji needs to be credited too, because he plays an important role in Fuyao's journey.
Zhangsun Wuji is the crown prince of the Tianquan Kingdom. When he met Fuyao, he was carrying out a mission, which is to pacify the uprising in the vassal states without shedding any blood. At that time, there were five kingdoms (Taiyuan, Tianquan, Tiansha, Xuenji, and Fufeng) ruled by one, Taiquan Kingdom.
Wuji always comes to the rescue, every time Fuyao met with misfortunes. His martial art is top-notch as he was an outstanding disciple of Chang Qingzi, the Grand mentor of Qiongcang. As the owner of Xuanling True Leaf, Wuji is the only person who can prevent the resurrection of Di Fei Tian whose power was sealed inside Fuyao's body. Wuji is a capable person, a well-versed strategist, at the same time he was a playful and affectionate person. His emotion is well hidden behind his smirks.
Fuyao's story is a complicated one.
Just Can't Stop
I was driven by curiosity to complete this drama. 66 episodes is a quite long journey, my eye-bags are the credible witness, they will give you testimonial evidence.. 😅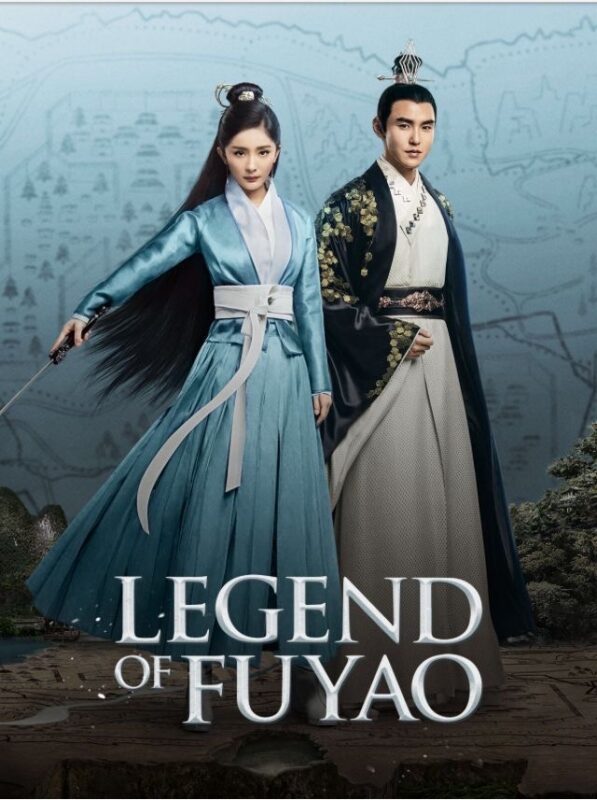 The first half of the drama will make your heart race. I like the way Wuji flirt and teases Fuyao. The wooing scenes are totally swoon-worthy. It was waayy more lovable than the times when they actually got together as a power couple.
The next half of the drama will also make your heart race, for a completely different reason. There were so many perplexing conflicts for our couple. Somehow the conflict seems to be dragged. Probably with some adjustments, it won't be a 66 episodes long drama.
There were many dysfunctional family relationships in The Legend of Fuyao. Fuyao Wuji, Zhong Yue, and also Beiye, all of them have a broken family history. Being born as a royal sound to be glorious but actually living a simple life as a commoner has its advantages. Probably, that was Uncle Zhong trying to convey to Fuyao, back in the Xuanyuan sect.
That principle was portrayed by Xiaoqi. He might be just a commoner without an admirable title or excellent ability, but he was a loyal and sweet person. Aside from the hardship that he must encounter because of his brother-sister relationship with Fuyao, he was living a good life.
I cried so hard when he died 😭.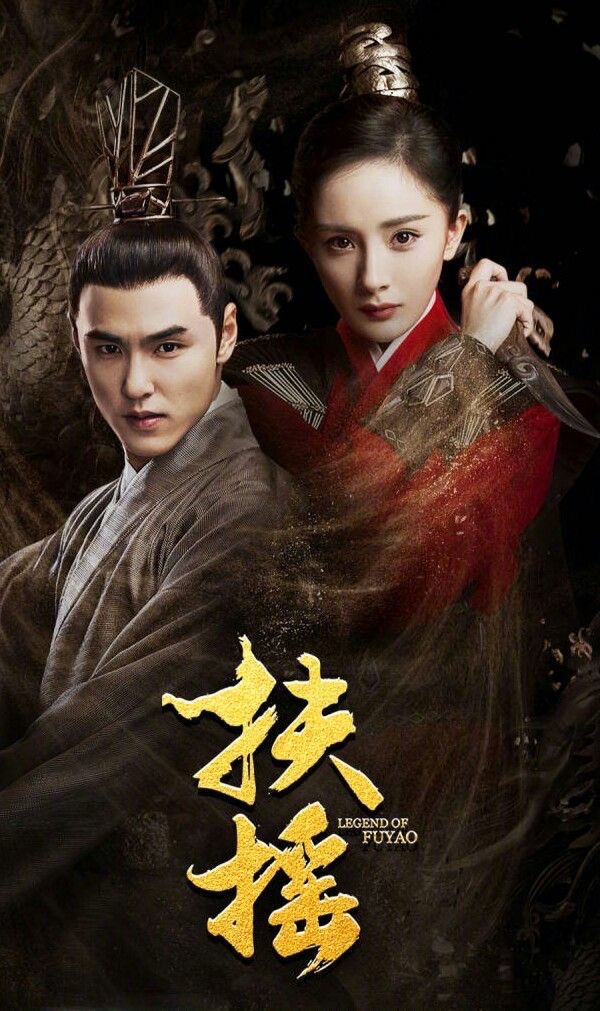 This Is My Conclusion
Legend of Fuyao would be a great entertainment for a long relaxed weekend. Try to enjoy every episode slowly, because it was sweet and perplexing at the same time. If you are looking for a full romance drama, you might want to drop this. Or I suggest you to watch only the romantic scenes and skip the rest… 😉.
However, if you are into family ties, power struggles, and fantasy all in one go…  Legend of Fuyao is the right choice. You'll get a great story and visual, plus a shirtless Ethan Juan would be your bonus! 😘