Title: The Legend of Anle
Also Known As: 安乐传, An Le Zhuan, Di Huang Shu, Book of Emperors, The Emperor's Book
Director: Gary Sing, Jones Ma, Jason So
Cast: Dilraba Dilmurat, Gong Jun, Liu Yu Ning
Genres: Wuxia, Mystery, Romance
Country: China
Type: Drama
Episodes: 39
Date of Released: Jul 12, 2023 – Aug 6, 2023
Original Network: Youku
Where To Watch: Youku, Viki
Adapted from the web novel: "Di Huang Shu" by Xing Ling.
The Legend of Anle had been on my watchlist for some time. I've been waiting for Dilireba and Gong Jun's collaboration. I was so sure that this drama would be worth waiting for. Anyway, for those who wanted to watch this drama but were not sure whether it would be worth your time, this was my review of The Legend of Anle. Hope it helps, Happy reading!
The Legend of Anle Synopsis
Ten years ago in the 6th year of Jiachang reign, the Di family of Great Jing Country was annihilated. The Marquis of Jing'an, Di Yong Ning was accused of treason. The Emperor ordered all nine generations of Di Yong Ning's family to be executed on the spot and his 80,000 men of Di Army were killed at the foot of Mount Qingnan. Di Yong Ning committed suicide out of fear and guilt. 132 people of Marquis Jing'an mansion were dead, leaving only one descendant, Di Zi Yuan.
Di Zi Yuan saw her family perished that night. Blood flowing and screaming were heard everywhere. Only Di Zi Yuan courageously stood in front of Gu Yuanning's sword that was pointed at her. She told him that Marquis Jing'an Mansion was utterly loyal from top to bottom. When he almost slashed his sword, The Crown Prince, Han Ye came with an edict for her. Starting that night, Di Zi Yuan had to spend her lifetime in the Yong Ning temple in the remote Dai Mountain.
Han Ye was Di Zi Yuan's fiancee. They betrothed under the edict of Han Ye's grandfather, the previous emperor. By the edict of his father, Han Ye hoped to save her life. But he had to pay for it with ten years of longing.
At present, Di Zi Yuan had a new identity. She was now Ren Anle, the female pirate who control Anle Abode in Jiangnan. It was the home of 30,000 naval forces. The strongest naval power in Great Jing Country and everyone in it pledged loyalty to her.
Han Ye and Ren Anle met under the heavy rain of Jiangnan. Han Ye did not know that when he saw her under the red umbrella, she had already trapped him in a web of deception. Because Ren Anle had come fully prepared to clear her family's name and made the Han family pay for her grievances.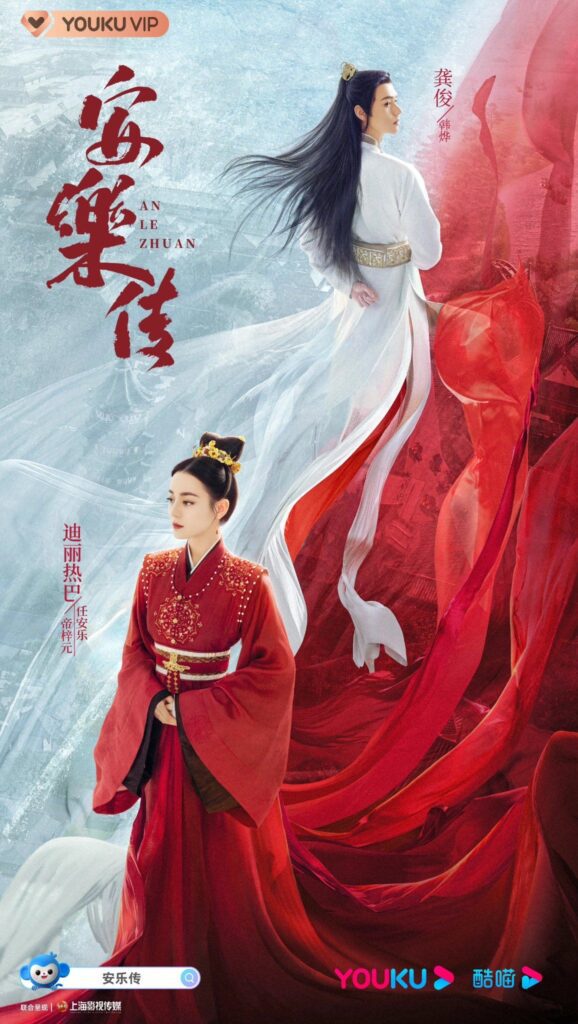 The Legend of Anle Review
I've been waiting for The Legend of Anle for some time. The poster of this 39-episode-long drama was enough to make me interested. And the trailer doubles up the excitement. I always love to see Dilraba Dilmurat in a historical or fantasy drama. She looked gorgeous in costume outfits, and this time was not an exception. She is still stunning in those red robes. And don't forget to mention Gong Jun! This was their first time to be teamed up in a drama and they looked good together.
I love this drama, even though there was some plot hole in the story but overall The Legend of Anle was good. I feel like I've been injected with a dose of dopamine since the first episode. Pretty faces, colorful sets, nice costumes, and for the first time, I was not disappointed by a white wig… 😂
I watched the first episode for 4 times already. I like the way when Ren Anle returns to her fleet. Yes, I knew very well that it was a green screen scene, but Dilraba Dilmurat released a heroic aura that was hard to resist. After The Blue Whisper Part 1, I was glad that I still could see her act as a heroine.
The Legend of Anle was an eye candy that I needed right now. Beautiful faces such as Dilraba Dilmurat's flirty face, Gong Jun's troubled face, and the serene face of Liu Yu Ning made my day brighter. And I have a new pretty face to admire, Wang Yi Ting. She was so gorgeous and her character was so devoted that it hurt my heart.
The story was complicated. I thought it was just a revenge plot, but it was much more than that. As usual in a political and historical drama, there is always some kind of plot behind plots. There was always more than one villain in the story.
One was displayed openly, while the other was lurking under the shade. And it was always the one with the most harmless face that was the cruelest. The characters in The Legend of Anle were very well written, even Di Cheng'en weak personality was very well thought of.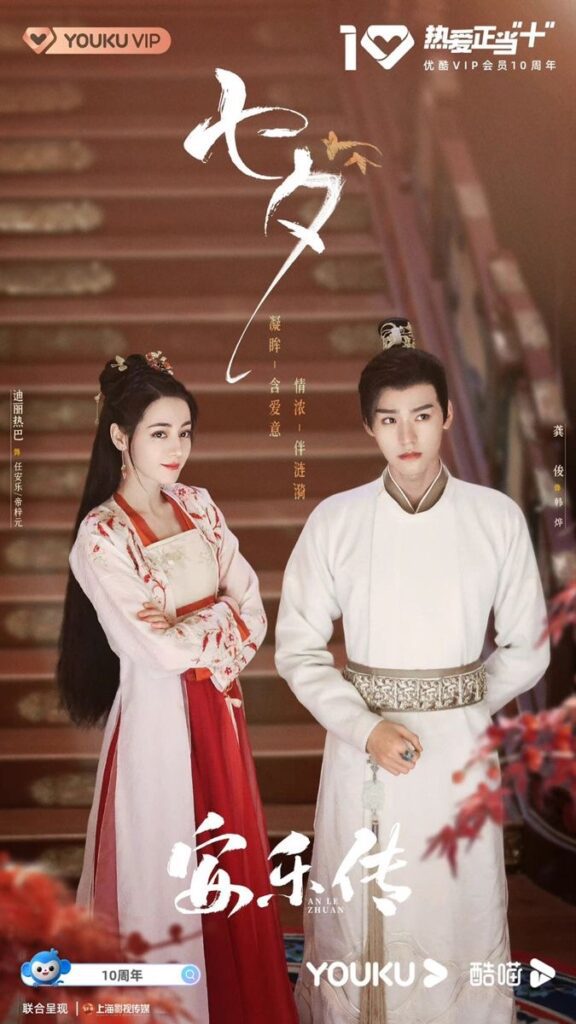 What I love about this drama, was the strong female characters. Ren Anle (of course!), Princess Anning, Lin Lang, and even Yuan Qin and Yuan Shu were admirable. Except for Yuan Qing, all of them have very good martial arts abilities. Princess Anning was a general, Lin Lang was a spy, and Yuan Shu was a personal bodyguard for Ren Anle, the pirate.
Yuan Qing was the one with the least power since she could not do any martial arts. But you could not say that she was weak. Her power was in the brain. A very good match for Wen Shuo's photographic memories.
I just find the web novel Di Huang Shu when I wrote this review. Just like I've always told you before, If I watched a good drama that is based on a novel, I would want to read the book. As a book person, I'm always thought that a book would hold more secrets than a drama. Isn't it exciting to unlock a secret?
I've just read several first chapters and found out that in the book there were more royal princes than in the drama. In the book, Han Ye was the third prince, a crown prince still. But in the drama, Han Ye was the only son of the Emperor. It was too bad since I did not mind seeing more handsome faces in the drama. Well, Gong Jun's siblings could not be less handsome than him, right? 😁
I'm having another second male lead crush on this drama. Luo Mingxi, the sickly beauty, was totally hot, especially when he let his long hair down. There was a bit of coldness in his expression, a hidden cruelty that made him attractive. The fact that he was the one who could match Di Zi Yuan was not something surprising.
Luo Mingxi was Di Zi Yuan's personal bodyguard and have known her since the day she was born. Di Zi Yuan never thought of him as her bodyguard but friend. So there was no such master-servant relation between them, but Luo Mingxi's attention and devotion to protect her never wavered. The affection was clear too, and everybody could see that except Di Zi Yuan.😅
The main focus of this drama was the revenge of Di Zi Yuan. Then why the title was Anle? Ren Anle was another identity of Di Zi Yuan. This titular role was created by Di Zi Yuan as an important part of her scheme. Another reason was Ren Anle was the leader of Anle Abode, a powerful stronghold in Jingnan. They were mainly known as a naval force, but in the latter episode, Anle Abode's soldiers proved that they could also serve as an army and fought on the land of Jing.
If you were looking for a palace drama, then you should not choose this one. There was no power struggle between princes or concubines because the Emperor of Jing, only had two children, Han Ye and Anning. The Han family was the smallest imperial family that I've ever seen in drama.
The Emperor's wife and concubine were nowhere to be seen. And there was only Empress Dowager who manage the harem if there was any harem. Since his position was unshakeable, Han Ye could focus on his main job as the future monarch.
Unlike other dramas where the male lead would have many admirers and the female lead has to fight for her position, or vice versa. In the Legend of Anle, Han Ye already fixated his eyes on Di Zi Yuan. He waited for a decade and did everything he could to get her out of the mountain.
But the problem is, Di Zi Yuan was labeled as the daughter of a sinner. So when Ren Anle come and offered to marry him, the Emperor was elated while Han Ye was distressed. He was oblivious that Ren Anle was the same person as Di Zi Yuan. Another character would appear later, they were Di Cheng'en, Di Zi Yuan's subsitute, and Mo Shuang, the Princess of Northern Qin.
Meanwhile, there was one more person who set his heart on Di Zi Yuan. He was Luo Mingxi. Han Ye knew very well Luo Mingxi's capabilities were no less than his. Therefore, this best friend and confidante of his was also a powerful love rival.
The chemistry between our three main leads was strong. I like the interactions between Ren Anle and Han Ye. Dilireba really did a good job as a cute seductress. While Gong Jun and his shocked/embarrassed/nervous expression were hilarious. While Di Zi Yuan and Luo Mingxi's interaction was full of sibling affection, and they were always protective of each other.
And you could not miss the brotherhood between Han Ye and Luo Mingxi. Both of them could be considered icebergs. But their interaction was a perfect example of iceberg friendship. 🤣
Other characters whose acting could be considered successful were Xia Nan who played Princess Anning and Li Shu Ting who acted as Di Cheng'en. Xia Nan could portray Anning who was burdened by her the truth behind the massacre of her best friend's family perfectly.
You could see the despair and guilt on her face. This was not the first time I saw Xia Nan on screen. She used to act in Raymond Lam and Tina Tang's Rule The World and Guan Xiao Tong's A Girl Like Me. Meanwhile, Li Shu Ting successfully made me hate her character, Di Cheng'en, who was greedy and ambitious. The Legend of Anle was Li Shu Ting's second drama in 2023 after she act as a supporting role in Fireworks of My Heart.
This drama also uses dubbing actors for most of the characters. Such as Liu Xiao Yu who dubbed Dilireba's character Ren Anle/Di Zi Yuan. While Han Ye was dubbed by Zhang Fu Zheng. The same person who dubbed Qing Gang in The Longest Promise and Dongbo Xue Ying in Snow Eagle Lord. Only Liu Yu Ning used his own voice as Luo Mingxi.
The Legend of Anle was a work of art by three famous directors, Jones Ma, Jason So, and Gary Sing. Jones Ma and Jason So used to work together on 2020's drama Legend of Awakening. While Gary Sing used to team up with Jones Ma and Gong Jun in 2021's drama Word of Honor. Their collaboration in this drama was truly awesome!
The Cinematography
The Legend of Anle was a colorful drama. The main characters rarely used dark-colored costumes, except for Han Ye who used a dark robe a few times. As Ren Anle who was flirty and unrestrained, Dilireba wore many red colors. Even when she wore a white costume, it was adorned with red fabric or embroidery.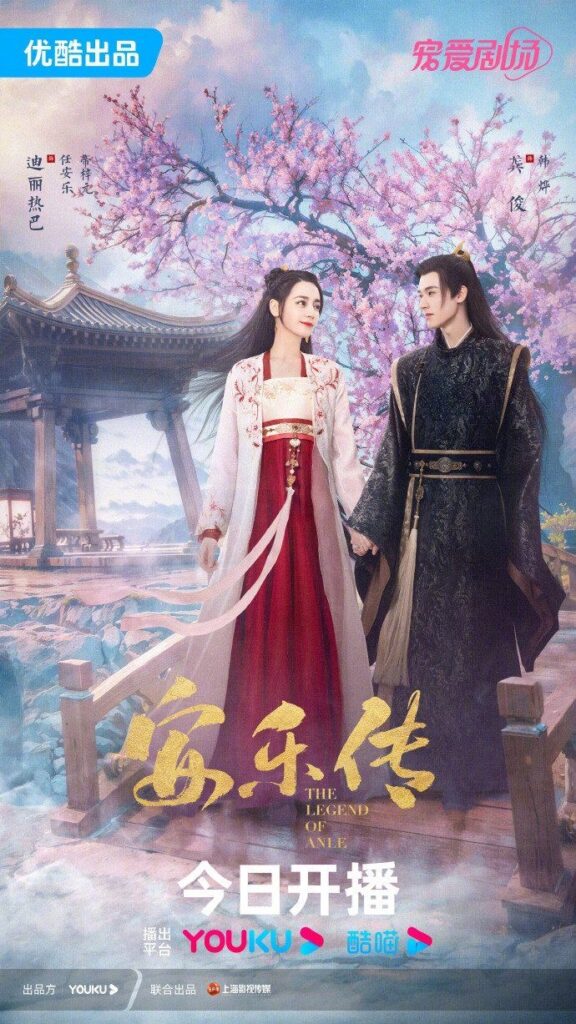 But when she resumes her identity as Di Zi Yuan, Dilireba often uses something blue or grey. These colors were chosen to distinguish the difference between Ren Anle and Di Zi Yuan. The former was a lively person while the latter was gloomy, calm, and detached. She use red robes again when she returned to Anle Abode.
As the Crown Prince who tried to keep his heart and mind clean, Han Ye expressed it in the color of his robes. He mainly used white robes with a simple design. Sometimes he let his hair down and sometimes he puts it in a high bun. I had a hard time choosing which one suited him better. He looked good in both hairstyles.
Luo Mingxi was a sickly beauty who loves to let her hair hang behind his back. He would wear a jade hairpin and his robes were made from a light fabric. He often use light-colored robes although his official robe was maroon. His makeup changed over time. When the drama started, Luo Mingxi's complexion was rosy. But later on, when his health was deteriorating, Luo Mingxi's complexion was pale.
Although I did not find the costumes to be amazingly beautiful (mind me, since I watch Ruyi's Royal Love in The Place, my preference for ancient fashion was drastically changed. It was hard to find a match for this drama 😕).
But I love the makeup, especially Lin Lang and Di Cheng'en who wore red blush on the corner of their eyes. It made them look soft and lovely. And don't forget Dilireba's white wig. I did not see any black hair behind the ear or on the nape, and it was quite a satisfaction for me.
As I mentioned above, The Legend of Anle was a colorful drama, not only in costumes but also in sets. It creates a perfect balance between the heavy story and the aesthetics. The Legend of Anle's story was mainly about hatred, a sad past, revenge, and depression.
Usually, the director chose a color tone according to the story's atmosphere. For example on Side Story of Fox Volant and Nirvana in Fire drama. Those dramas told us a story of revenge and both of their color tone was dull. Another drama that uses a dark color tone to emphasize the story was Echo and Crack of Down drama. The atmosphere of those dramas was so heavy that sometimes it made me tired after I watch them.
But The Legend of Anle was different. The purpose of this drama as a source of entertainment was achieved. Even though the story was heavy, I did not feel tired watching all the episodes.
I like the way the Directors make use of the role of the capital storyteller to convey some of the monologues. And the way they introduced the Storyteller was hilarious. He had to keep on telling the story amidst the fight between Ren Anle and Princess Anning. 😅
The Story
It was hard to keep myself not to get carried away when I watched this drama. The story was engaging and the characters were very well-written. Although you might find some plot holes here and there.
The story started when Di Zi Yuan must witness the massacre of her family. More than a hundred people died that night. Leaving her as the sole survivor of Di family. Di Yong Ning, Di Zi Yuan's father committed suicide. People said that he was ridden with guilt, therefore he killed himself. But I believed that Di Yong Ning committed suicide to prove that he and his family was always loyal to the country.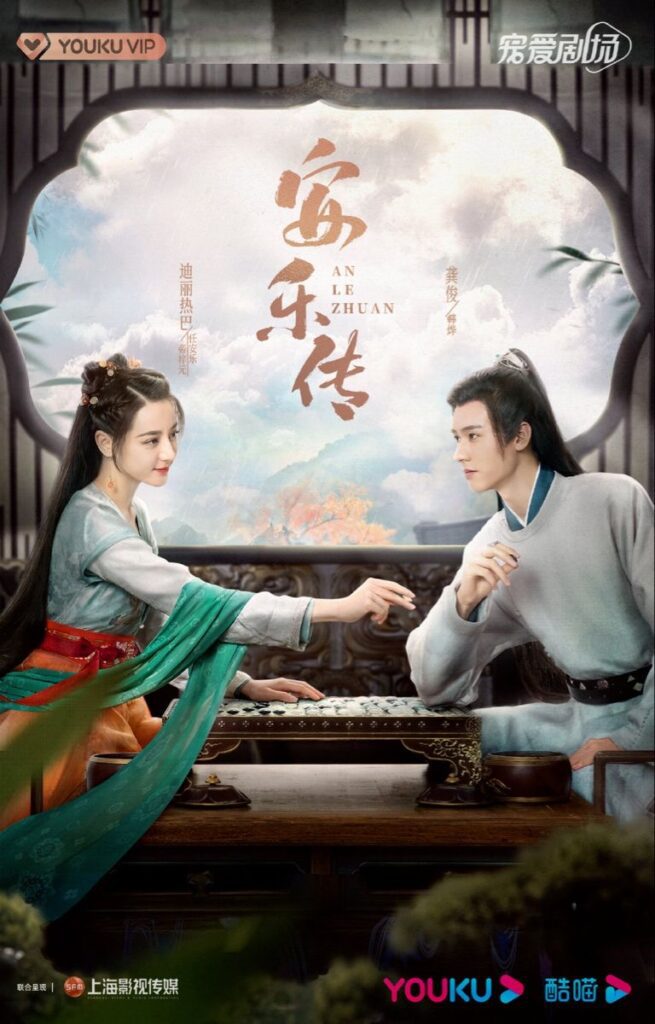 Ren Anle meets Han Ye once more under the heavy rain in the city of Jiangnan. He did not recognize the flirty Ren Anle used to be someone close to him. They spend the night on a boat after running from Dongqiang Pirate's spy. When her identity was revealed, Han Ye was shocked. But the surprise did not stop there. Because Ren Anle had decided to follow him to the capital and announced to the world that she would be his Crown Princess.
The interaction between the unrestrained Ren Anle and Han Ye was sweet and heartwarming. Ren Anle was a lively girl and she brought more happiness in his life. When Ren Anle was appointed as a vice minister in the Ministry of Judicial Review, she showed her intelligence and righteousness in solving cases.
Han Ye was impressed by her because Ren Anle could understand him and worked with him. And after seeing many different sides of Ren Anle, Han Ye started to fall in love with her.
In my opinion, Ren Anle who was lively, straightforward, and smart was the real personality of Di Zi Yuan if the tragedy befell her family. She was carefree and seemed to enjoy being around Han Ye to bicker or tease him. It was a contrast to her demeanor when she resumed her identity as DI Zi Yuan.
Even Wen Shuo thought that her personality had changed. Only then Yuan Qin explained that being calm and detached was the real personality of Di Zi Yuan when she was in Anle Abode.
The story did not end after Di Zi Yuan cleared the name of Di Family and restore the reputation of the 80,000 deceased soldiers. It continued with the war between Jing State and Northern Qin.
Di Zi Yuan who already returned to Jingnan, made a comeback and went to support Jing State with her Anle Abode's soldiers. She joined the war because she could not let Anning fight for the country alone. Later Han Ye and Luo Mingxi also joined the war.
There were many casualties in this war because Anning and Han Ye were late to realize that Northern Qin had infiltrated the army of Jing State. They even had their pawn at the Jing State's court.
The story should be ended when Di Zi Yuan and her friends had to face the war. But then it becomes complicated in the end, with Han Ye falls from the cliff and was found by Mo Shuang. He was unscathed but lost his eyesight. I feel that this part was unnecessary, but they needed it to create a happy ending for Han Ye and Di Zi Yuan. You can read the detail of this drama ending on The Legend of Anle ending explained post.
The Characters
Ren Anle / Di Zi Yuan
Dilraba Dilmurat perfectly portrayed the contradictory personality of Di Zi Yuan and Ren Anle. When you see the big picture, both of them were bold, strong, sharp, and righteous. But as a person, Ren Anle was flirty and a seductress while Di Zi Yuan was calm and detached. The difference was two worlds apart that nobody could guess that the female pirate and the noble young lady were the same person.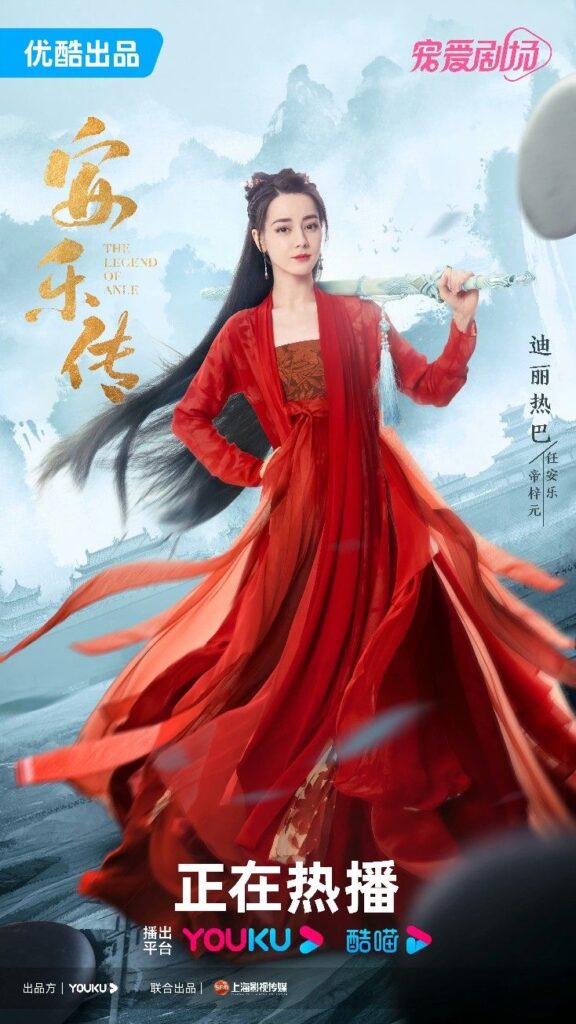 Ren Anle showed that she was a real daughter of a mighty general and military blood flowed through her vein. In ten years, she was able to gather 30,0000 loyal members to join her Anle Abode. They had become a strong power in Jing State. Ren Anle might be a young and uncultured pirate. But if she was able to build such force, it showed that Ren Anle was not an ordinary person.
Ren Anle always showed a friendly and warm attitude when she was with Luo Mingxi. In her eyes, Luo Ming Xi was a confidante, friend, and elder brother. She loves to tease Luo Mingxi, but she would also show a care and attentive attitude whenever she saw him in pain.
The young Di Zi Yuan did not have much feelings for Han Ye at first. She clearly only treats him as a friend. And her attitude toward the betrothal was serious yet casual. It was no wonder that she was able to pass ten years as Ren Anle without being distracted.
When they met again for the first time in Jiangnan, Ren Anle was already immersed in her character as Ren Anle. But if you take a closer look, there was a time that she was dumbfounded when she saw him in close range. Probably because Han Ye was very good-looking, his handsomeness took her breath away. 😁
Di Zi Yuan slowly realizes that she had fallen in love with Han Ye. But these feelings put her in a dilemma since she knew that Han Ye was the son of her enemy. She could not set aside her bigger goal only for some romance.
Han Ye
As a Crown Prince of Great Jing country, Han Ye (played by Gong Jun) was far from being a cruel person. On the contrary, he was the most soft-hearted crown prince ever. He spoke softly, a kind-hearted, and attentive person.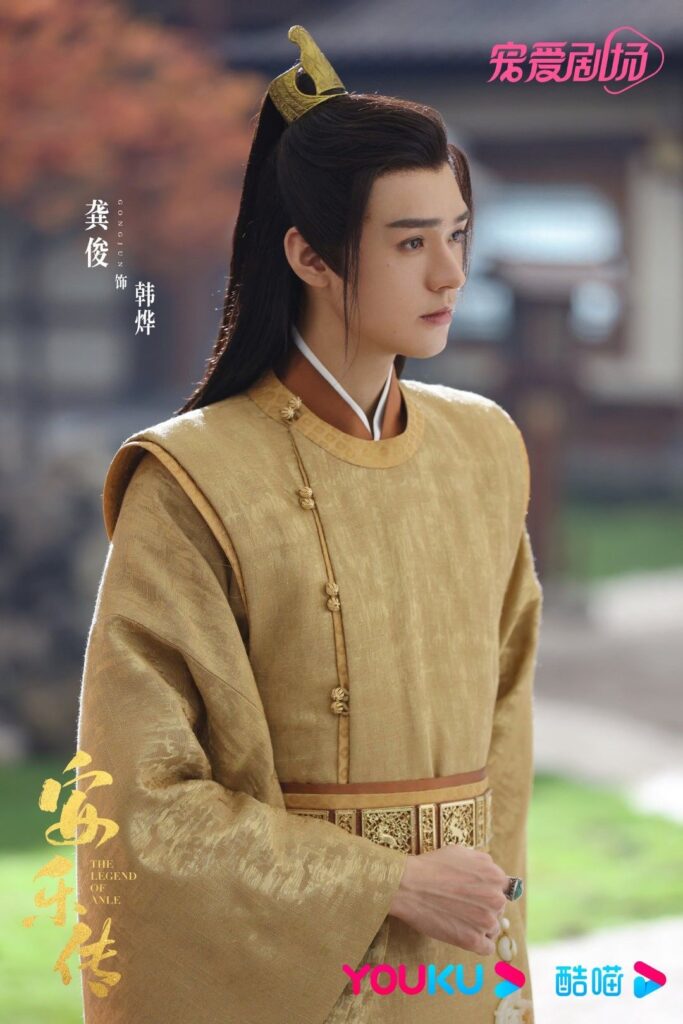 His righteousness and persistence to abide by the rule were number one in the kingdom. Even his father and grandmother also thought that he was the most righteous person in the whole country. For him, justice was fundamental to the country.
Han Ye looked weak and timid. He always put on a serious expression and rarely smiles. Only when he was with those who were close to him like Luo Mingxi, Wen Shuo, or his sister, Anning, Han Ye would let his guard down and enjoyed his time.
Many people were deceived by his look, including Luo Mingxi. Beneath the timidity, there was a layer of resoluteness and even ruthlessness. His strategies were complex and unreadable. It showed how scary Han Ye could be.
And as a future monarch, Han Ye knew that he must show the people that his words could be trusted. So he took promises very seriously, including his promise to protect Di Zi Yuan. So when Ren Anle showed up and wanted to be his Crown Princess, Han Ye was distressed. Ren Anle was an attractive woman. She was bold and never care about the appropriate distance rules between a woman and a man.
One minute she would cling to him like an octopus, and the next minute she would keep her distance away from him. This on-and-off strategy worked best on him because Han Ye was slowly drawn to her.
When Di Zi Yuan resumed her identity, Han Ye was torn again. She was Ren Anle whom he fall in love with, but the grudge between his Han family and Di Zi Yuan's Di family was too deep that he could not overlook. Han Ye used to believe that marrying Di Zi Yuan would cease the hatred between the families. But after he learns how much she hated his family, Han Ye had to accept that his dream was only wishful thinking.
Gong Jun showed us how complicated Han Ye's mind is. He showed a calm, almost wooden, expression. But his eyes would convey his deepest feelings. You could see happiness, despair, sadness, and rage beneath the calm surface.
Luo Mingxi
Liu Yu Ning's cold demeanor was a perfect choice for this character. Luo Mingxi (played by Liu Yu Ning) was the only one in the capital who knew Di Zi Yuan's secret identity. He used to be her personal bodyguard and has been by her side since she was born.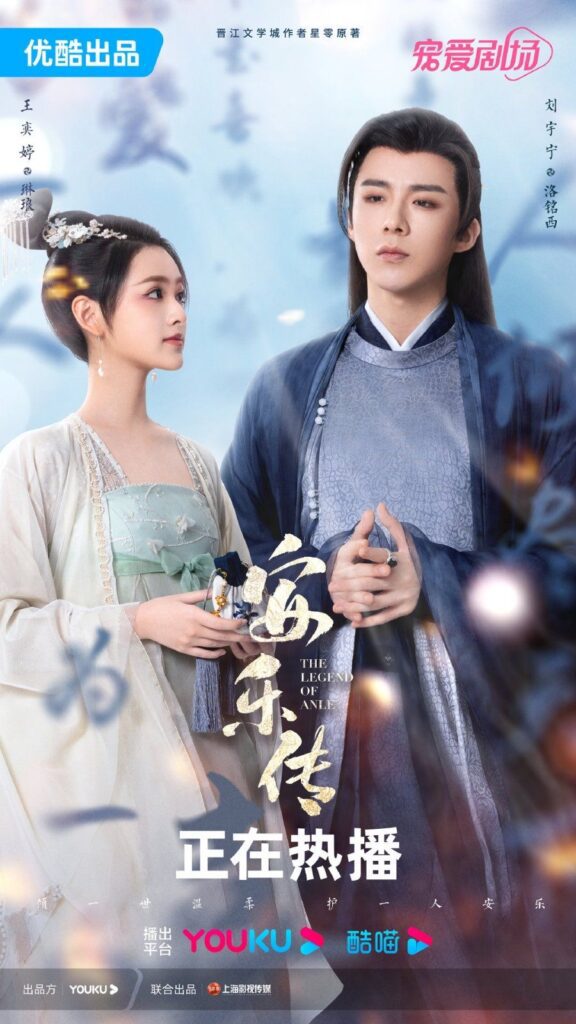 Luo Mingxi also appeared calm and composed. If Han Ye was an iceberg, then Luo Mingxi was a glacier. This young man rarely showed his expression. He only smiled alot when he was with Di Zi Yuan.
When the Di family was massacred, Luo Mingxi was able to escape because he belonged to the Luo family. The head of the Di Family allowed him to offer the Di sword to Han Zhong Yuan. Therefore, Luo Mingxi managed to become the Minister of Justice at a young age. He secretly arranged for Di Zi Yuan to leave Dai Mountain. He is also the one who finds a substitute for her and supports her during her time building Anle Abode.
Luo Mingxi had a red-white jade pendant that he always held in his hand. It was a gift from Di Yong Ning and he regarded it as something precious for him. Even Di Zi Yuan did not know the origin of the pendant.
As someone who grew up together with Di Zi Yuan, Luo Mingxi was clear on how her brain works. He was familiar with her strategies since they often play Weiqi together. Luo Mingxi was Di Zi Yuan's safe net, he would always be there to protect her, even if it would cost him his life.
Although Luo Mingxi was Di Zi Yuan's bodyguard, he actually had a sickly body. A congenital disease was harping on his life. Luo Mingxi could not stand cold weather, and both of his close friends, Han Ye and Di Zi Yuan were aware of his ailment. Although he could no longer wield a sword, Luo Mingxi surround himself with capable people.
One of his favorites was Lin Lang, the star of Lingxiang Pleasure House. She was beautiful and talented. Nobody realized that behind her soft and gentle appearance, Lin Lang was an exceptional fighter and a capable spy.
Luo Mingxi did not live in a mansion, he stayed at his Lingxiang Pleasure House. It may look like a brothel, but it was an intelligence network operation underneath. He got very good taste since his abode was one of the most beautiful places in this drama.
Princess Anning
Xiu Nan played the role of the younger sister of Han Ye, Princess Anning. She served the country as one of the generals who guard the border. Anning was brought up by her grandmother, The Empress Dowager. Contrary to Han Ye, Anning was living the life that she choose. Even the Emperor wanted her to be the happiest person in the imperial family.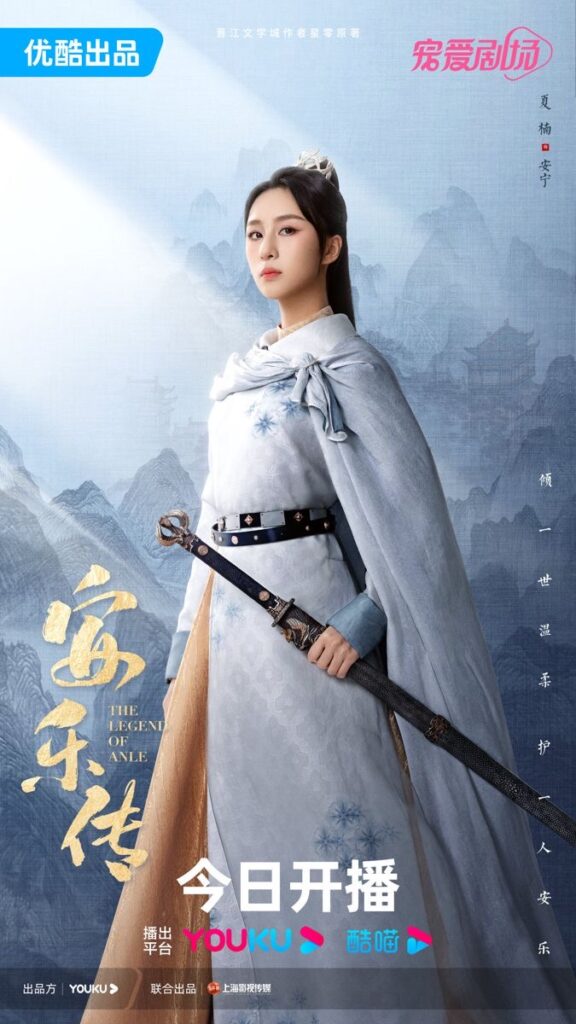 Princess Anning fall ill after the Di family was massacred and Di Zi Yuan was forced to live in Dai Mountain. She estranged herself from her grandmother and then went to the Northwest to be a soldier. Later, she was appointed as a general and spent many years guarding the border. She was always followed by Ling Bei, her personal bodyguard who had been with her for five years.
Anning always feels guilty for Di Zi Yuan because she knew the secret behind the tragedy befallen on Di Family. Since it was related to her Han family, Anning never told the secret to anybody, including Han Ye. But the burden was too heavy for her and it made her depressed.
Di Cheng'en
Before he helped Di Zi Yuan (played by Li Shu Ting) to leave Dai Mountain, Luo Mingxi find her a substitute who would act as Di Zi Yuan. He did it so nobody would notice that the real Di Zi Yuan had started a new life as a leader of a pirate fleet in Jingnan. And the substitute was a young beggar with no name.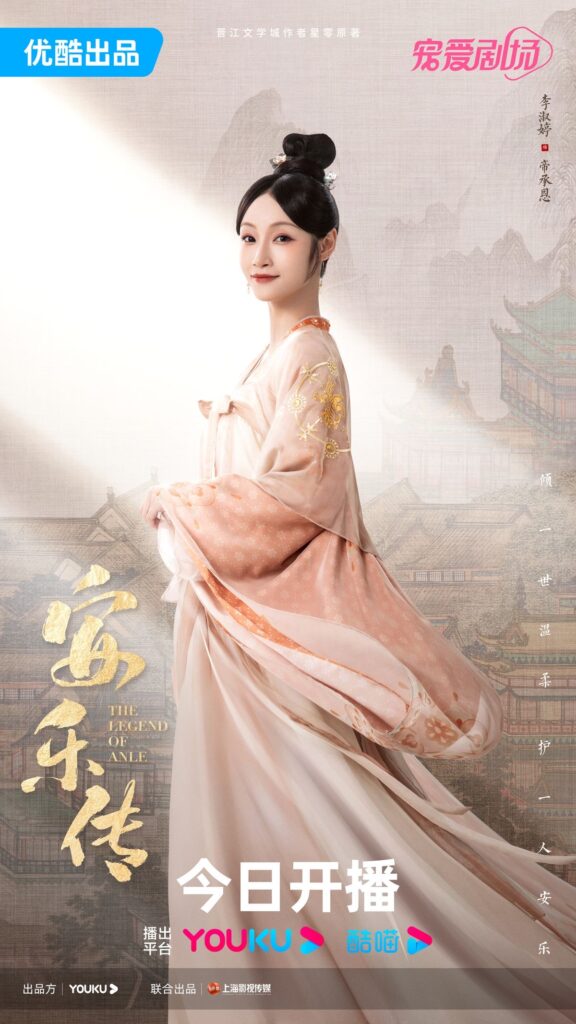 As soon as she arrives at Dai Mountain, the young girl resumes the identity of Di Zi Yuan. She was accompanied by Luo Mingxi's subordinate named Mu Qing. The fake Di Zi Yuan was told not to contact anyone else, including the Crown Prince. That was why Han Ye never accept any letter from Dai Mountain.
The fake Di Zi Yuan learned everything about Di Zi Yuan, including memorizing her past, learning how to write like her, and copying her habits. She managed to pretend to be Di Zi Yuan, but one thing that she could not imitate: Di Zi Yuan's style of playing weiqi. Di Zi Yuan was a master in weiqi since she was taught by the head of the Di family.
After ten years confined in a small courtyard, Di Zi Yuan was granted permission to return to the capital and joined the Crown Princess selection. But the Emperor changed her name from Di Zi Yuan to Di Cheng'en. It was a humiliation for the real Di Zi Yuan because her name was granted by the previous emperor. But the fake Di Zi Yuan feels that it got nothing to do with her, so she gladly accepted her new name.
After having an upgrade in life, from beggar to a noble birth young woman, Di Cheng'en could not let go of her new life. She wanted a more lavish life, so she aimed at the Crown Princess position. She becomes greedy and ambitious. Di Cheng'en did not realize that she was only a pawn in the hand of Luo Mingxi and Di Zi Yuan.
Leng Bei
Leng Bei (played by Tim Pei) was the bodyguard of Princess Anning. He was rescued by Anning and then followed her for five years as her closest companion. Although Anning never says it, she had some feelings for him. And Leng Bei also treats her differently.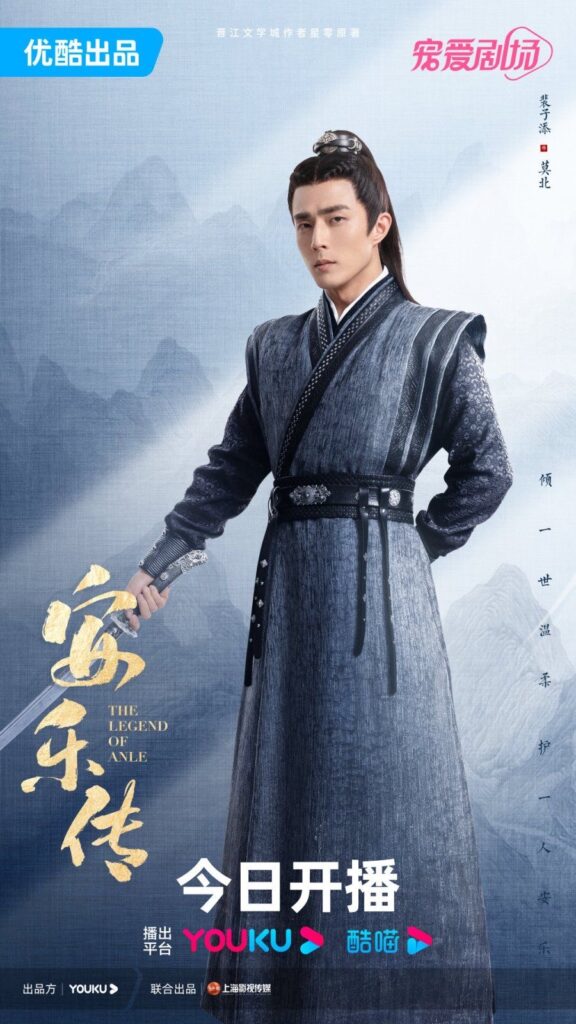 However, Leng Bei had a secret identity. He was a prince from Northern Qin and his real name was Mo Bei. Nobody would believe that a noble prince was willing to disguise himself as a bodyguard for years. Yet, his perseverance showed how strong his willpower was. And it makes Leng Bei a scary opponent.
The Conclusion
The Legend of Anle was a drama with a heavy and complicated plot. However, you still could enjoy the first half of the drama as a light romance story. My favorite part was when Di Zi Yuan still disguised herself as Ren Anle. The flirty and lively personality of Ren Anle was a feast for the eyes. And the interaction between Ren Anle and Han Ye was heartwarming.
In the second half of the drama, you should be prepared for the gloomy and depressing atmosphere. In this part, Han Ye and Di Zi Yuan must forget their feelings for each other since there was too many problems between them. It was a heartbreaking moment for me.
I like this drama since it balanced the heavy story and the aesthetic. I could shed tears and enjoy the scenery at the same time. Some people might find this unappealing, but for me, it was just a different way of presenting a story. And I had to admit that this concept was quite refreshing.
So if you were interested to watch The Legend of Anle, do not forget to clear up your schedule. Because the story was quite engaging, you might find yourself watching more episodes than you intended to. But trust me, it was worth it. And even if you did not like the story, at least some pretty faces on screen would brighten up your day. So, Happy watching!