Dear readers, this is the ending explained of Echo Chinese drama. Echo had a happy ending and the mystery behind the murder of Xia Bing Qing was finally revealed. Who might be the killer? And could Ran Dong Dong and Mu Da Fu save their marriage? Let's find out.
Just a note, if you want to read this drama review, you can read it on Echo Chinese drama review. Without further ado, let's go. Happy reading!
Echo Ending Explained
Who killed Xia Bing Qing?
When Ran Dong Dong interrogated Wu Wen Chao for the first time, he gave away an image of an honest person who wanted to help Xia Bing Qing out of his fondness for her. In reality, Wu Wen Chao hid many facts that were related to her. However, after he was arrested, Wu Wen Chao admitted that he was afraid that the police would hold him accountable for Xia Bing Qing's death.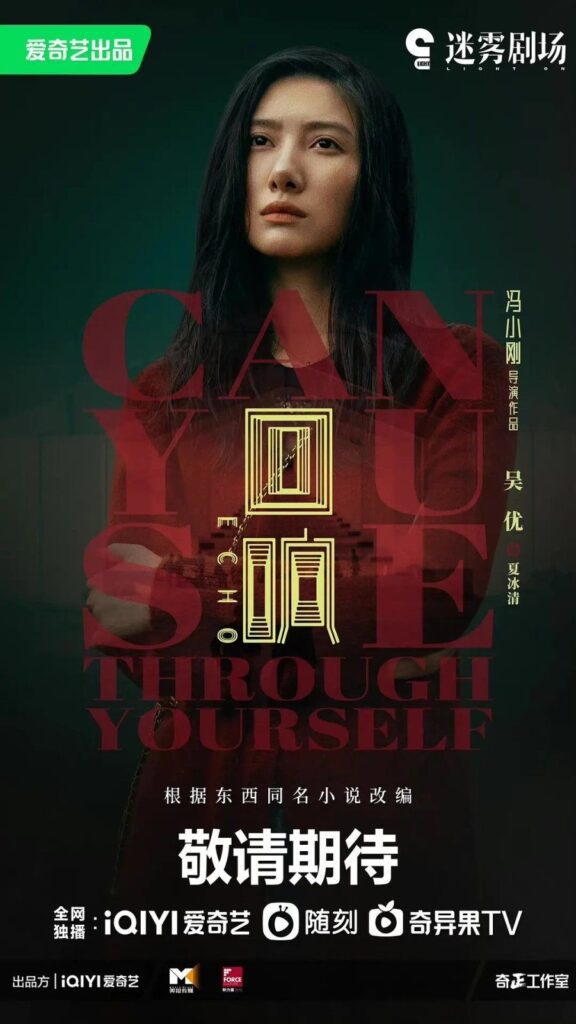 Under Ran Dong Dong's intense scrutiny, Wu Wen Chao finally told her everything. Wu Wen Chao confessed that he had worked together with Xu Haitao to stop Xia Bing Qing from harassing Xu Shan Chuan's family. Xu Haitao was Xu Shan Chuan's nephew and chauffeur.
Xu Haitao was a tough nut to crack. He refused to open his mouth, but Ran Dong Dong was persistent. Xu Haitao stated that he went to Wu Wen Chao because he was close to Xia Bing Qing and she trusted Wu Wen Chao. Another reason was that his strong point was to devise a plan. Xu Haitao paid him 500,000 Yuan to find a way to stop Xia Bing Qing from harassing Xu Shan Chuan's family. After some thought, Wu Wen Chao agreed to help him as long as he paid him 250,000 Yuan in advance.
Xu Hai Tao reluctantly agreed after Wu Wen Chao said the only person who could carry the job was someone Xia Bing Qing trusted. Xu Haitao wanted to help his uncle after Xu Shan Chuan helped him pay for his apartment. He took 500,000 Yuan from the money Xu Shan Chuan gave him for the apartment. Yet, Xu Hai Tao did not know that Xia Bing Qing would be killed.
Wu Wen Chao told her that he devised a plan to stop Xia Bing Qing after he met his college friend, Liu Qing, who worked as a business manager in an immigration consultant company. He often helped rich and pretty girls who lived as a mistress for rich married men. Those bosses were afraid their mistresses would pester them to get a divorce.
Therefore, they often sent those girls abroad to get a peaceful life. Wu Wen Chao told Liu Qing that he would bring him a client. And apart from the commission from her, he would give Liu Qing an extra 100,000 Yuan.
The plan went smoothly. Xia Bing Qing was interested to immigrate because she thought that her life was in danger. Xia Bing Qing contacted Liu Qing to prepare the immigration procedures. But it took too much time that Xu Haitao became impatient and pushed Wu Wen Chao to hasten the process. But the plan was distorted when Liu Qing said that Xia Bing Qing might fall in love with him.
Wu Wen Chao thought that Xia Bing Qing was fooling around with him, but Liu Qing believed that she had fallen in love with him. Wu Wen Chao persuaded Liu Qing to leave with Xia Bing Qing and take good care of her. Liu Qing promised that he would make Xia Bing Qing stop harassing Xu Shan Chuan in a month if Wu Wen Chao gave him the remaining 50,000 Yuan.
Without hesitation, Wu Wen Chao gave the money and waited for the good news. When Xia Bing Qing's death was announced, Wu Wen Chao believed that Liu Qing was the one who killed her. Although he was also curious about the truth, Wu Wen Chao could not deny the fact that he was the one who told Liu Qing to make Xia Bing Qing disappear. And it scared him. He ran away, but Ran Dong Dong managed to catch him.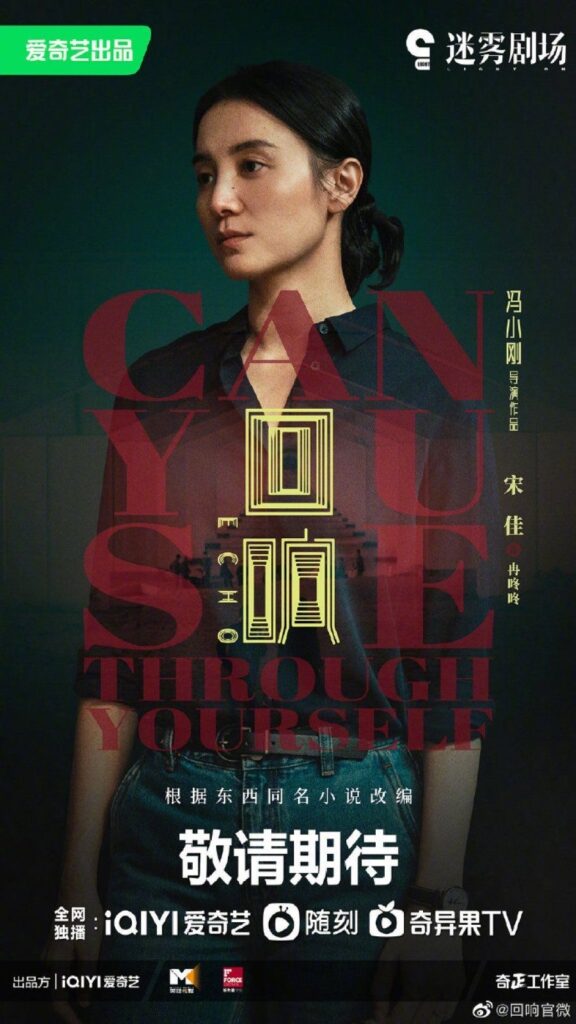 After she got a clue about Liu Qing's whereabouts, Ran Dong Dong and her team found him in a remote place called Wuzhisan where he lived with his ex-girlfriend Bu Zhi Lan. Ran Dong Dong took him to the police station to interrogate Liu Qing.
Liu Qing told Ran Dong Dong that Xia Bing Qing's immigration procedures were complete. She only had to sign and pay. But she did not do it. He believed that Xia Bing Qing did not look for him to immigrate. It was just an excuse to get the money from Xu Shan Chuan.
The elopement was also a lie because Liu Qing was afraid Wu Wen Chao would ask for the money back. When his ex-girlfriend contacted him again, Liu Qing asked her to get back together again. He brought in 180,000 yuan to invest in Bu Zhi Lan's tea plantation and so he stay there.
Ran Dong Dong saw that the money's amount was not right. Liu Qing took 100,000 Yuan from his account and also got 100,000 yuan from Wu Wen Chao. But he only gave Bu Zhi Lan 180,000 Yuan. Liu Qing said that he and Xia Bing Qing spent 10,000 Yuan and used the rest to pay off his debt. Liu Qing pledged that he did not kill Xia Bing Qing. Ran Dong Dong did not believe it, but she did not have any evidence yet. She had to release Liu Qing, but also gave him some warning that she never wronged an innocent nor let a criminal escape.
Ran Dong Dong and her team had hit the wall. They were at a dead end. Her boss told her that they might have gone in the wrong direction and a stop might be considered progress.
Ran Dong Dong went to Wuzhisan alone because Bu Zhi Lan called her. She reported that Liu Qing has changed and his behavior showed that he was guilty, especially after Bu Zhi Lan was pregnant. Ran Dong Dong's presence made Liu Qing restless. Ran Dong Dong made use of Bu Zhi Lan to put more pressure on Liu Qing.
Late at night, Mu Da Fu came to Wuzhisan because he was worried about Ran Dong Dong. He was there when Liu Qing went to Ran Dong Dong's room to confess. He admitted that he hired somebody to get rid of Xia Bing Qing and gave him 10,000 yuan. The man was Yi Chun Yang. A blue-collar worker whom he met when Yi Chun Yang worked under his window. When Yi Chun Yang mentioned how beautiful Xia Bin Qing was, Liu Qing told him that Xia Bing Qing pestered and asked him to marry her, although he already had a wife and kid.
Yi Chun Yang said there were many ways to make her stop. His remark sparked an idea inside Liu Qing's head. He offered Yi Chun Yang 10,000 Yuan to make her stop and he accepted the job. Liu Qing emphasized that Yi Chun Yang could do anything but violence toward Xia Bing Qing.
Ran Dong Dong was able to catch Yi Chun Yang when he was in the middle of the sea. Yi Chun Yang admitted that he killed Xia Bing Qing. He told Ran Dong Dong that he spent days following Xia Bing Qing. When she was at the waterfall behind the Lotus Lake Hotel, he hit her head with a hammer. Yi Chun Yang had a mental illness and suffered from schizophrenia. He cut Xia Bing Qi's hand to give it to his love interest, Wu Qian Cao, who lost her hand. They found the hand was buried in Wu Qian Cao's workplace.
When Ran Dong Dong went to visit her parents, she felt like she had been hit by a thunderstruck when her father told her that parents often used their children's old phones. She hurriedly went to Xia Bing Qing's parent's house and asked for her old phone. Apparently, Xia Bing Qing had given evidence about Xu Shan Chuan raping her. It was a voice recorder when they talked inside the car.
Xu Hai Tao finally was willing to talk about Xu Shan Chuan after he learned that his uncle also slept with his girlfriend. Xu Shan Chuan gave Xu Hai Tao money to pay for the apartment as compensation which he was unaware of.
Ran Dong Dong found another piece of evidence from Shen Xiao Ying after she told her that she knew the secret that Shen Xiao Ying and Xu Shan Chuan's daughter was not his, but the result of her affair with her gym coach. Shen Xiao Ying put a camera inside Xu Shan Chuan's car and recorded everything.
Because the evidence was complete, Ran Dong Dong and her team were able to catch all the perpetrators of the Big Pit case who killed Xia Bing Qing. They were Yi Chuan Yang, Xu Shan Chuan, Xu Haitao, Wu Wen Chao, and Liu Ying. All of them were sentenced to be prisoned, deprived of political rights, and also fined.
What happened to Ran Dong Dong and Mu Da Fu's marriage?
Every time Mu Da Fu tried to be good to her, Ran Dong Dong suspected he did it for a reason. Yet, he tried to be cheerful and brushed it off lightly. But Ran Dong Dong would still connect everything he did for her to Bai Zhen. It frustrated Mu Da Fu because she always viewed everything on a negative side. Ran Dong Dong said that after they signed the divorce agreement, he did not have any obligation to care for her.
At first, Ran Dong Dong was not too concerned that the divorce would implicate her daughter, Mu Huanyu. But after she learned about Wu Wen Chao's past from his estranged mother, she began to realize that a divorce would always affect the children. And she did not want Huanyu to grow up as a child who resented her parents.
When his marriage was on the verge of collapsing, Bai Zhen still wanted to form a relationship with Mu Da Fu. But his heart wavered after Huanyu told him a story about a goat who wanted to eat the grass at the top of the mountain. It said that the goat was tired of the grass under the mountain, but after it climbed to the top of the mountain, there was no grass and he could not go back.
Bai Zhen divorced her husband after Hong Ange met Ran Dong Dong. She kept her feelings for Mu Da Fu and they occasionally met to talk about her novel. Bai Zhen still kept his words from 5 years ago, that if she divorced her husband, he would divorce too. Mu Da Fu refuted her because he never said that to her. Back then, his family was harmonious and his relationship with Ran Dong Dong was good.
Bai Zhen thought Mu Da Fu forgot about it because she believed it was him who said that. She even mentioned that Mu Da Fu was the one who slept with her in a dark hotel room four years ago during Zanduo Writer Conference.
Mu Da Fu laughed in disbelief. He never went to her room because he did not have the courage to do that. Bai Zhen was angry. She said Mu Da Fu's behavior has misguided her to the point she divorced her husband, Hong Ange.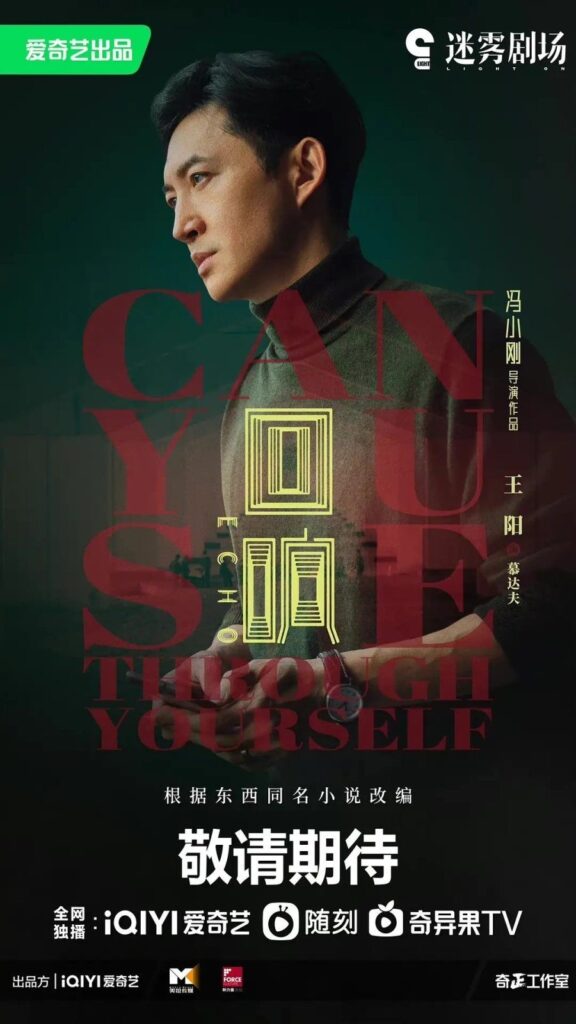 Meanwhile, Ran Dong Dong was depressed because the Big Pit case hit a dead end. And according to her agreement with Mu Da Fu, she could not get a divorce if the case was not solved. After she went missing and was found crouching in her dark office, her boss told her to take a break and leave the case.
Mu Da Fu took care of her at home. When Ran Dong Dong wanted to go on a vacation, he immediately agreed and prepared for everything. But on the day of their departure, Ran Dong Dong changed her mind and it angered Mu Da Fu. They had another fight that day. Mu Da Fu thought that she was mentally sick and Ran Dong Dong also thought the same about him.
Both of them went to the psychiatrist but the doctor said that they were fine. He gave a test to check their level of trust for each other. It was revealed that Mu Da Fu trusted her, but Ran Dong Dong did not. Ran Dong Dong and Mu Da Fu agreed to divorce. In a fit of anger, because she kept mentioning Bai Zhen, he went to her apartment. They almost had sex when Mu Da Fu realized that Bai Zhen was innocent and he could not use Bai Zhen to release his anger towards Ran Dong Dong. They got a divorce the next day.
At the car park, Mu Da Fu cried over his failed marriage. When they were on the road, Ran Dong Dong told him that she was disappointed in him. She said that Mu Da Fu never persisted in not divorcing, as if he was waiting for it. While she always hoped he would persist to keep their marriage.
Mu Da Fu made clear his relationship with Bai Zhen. Meanwhile, Ran Dong Dong rejected Shao Tian Wei's feelings for her. He was sad, but he accepted her decision.
Three months later, Ran Dong Dong and Mu Da Fu's relationship was improving and there was a chance they would get back together again.
There you have it, Echo Chinese drama ending explained. I hope my explanation can be some help to you to understand this drama ending. See you on another ending explained post. Thank you!