Hello readers… Some of you might really curious about the ending of Reset drama and wanted to skip the episodes and take a peek at the ending. While some of you might just not move on from Bai Jing Ting and Zhao Jin Mai's relationship or might just need some explanation about the ending. Well… I'm here to serve 😉
Reset ended with a happy ending for Li Shiqing and Xiao Heyun. As for how could they escape from the time loop, this article would explain about it. And if you were curious about my musings, you might want to check out my other article, Reset Chinese drama Review. Happy reading.
Reset Drama Ending Explained
The Passengers Investigation
There were a driver and 9 passengers on the bus, including Li Shiqing and Xiao Heyun. If they wanted to stop the time loop, they should investigate everybody onboard. Therefore, they tried to check on them one by one. And the consequence was they have to experience the explosion over and over again.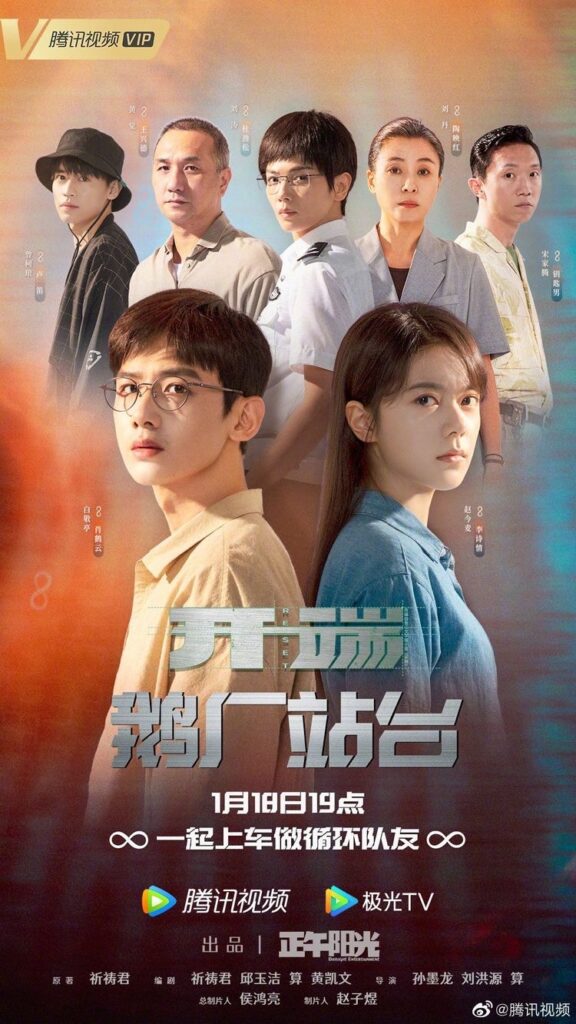 They investigate the passengers who carry bags with them because the bombs should be brought inside the bus in a bag. Therefore, they take out the vlogger guy and the headphones man because they did not carry any bag with them. And after some investigation, they found that Ma Guoqiang, an ex-criminal was innocent.
The big and round sack under his feet was full of watermelons that he brought for his son. The kind lady, Yao Po, also innocent because she only carries medicines in her handbag.
The young man with a hat and a mask who sat at the back of the bus was called Lu Di. Li Shiqing and Xiao Heyun were suspicious of him because of his fishy gesture and also because of the mask. It turned out that he was carrying a cat inside his backpack.
Lu Di was a cat lover, however, he was severely allergic to their fur. Therefore he had to use a mask when he hold a cat. His gesture was suspicious because he was afraid another passenger would find out that he smuggled a cat into the bus.
Jiao Xiangrong was a man with a suitcase by his feet. He looked troubled because he had just been kicked out of his rental place and he must find another place to stay. That would not be troublesome if he had any money with him. Unfortunately, he was broke. But Jiao Xiangrong was a good father that never reveal his bad condition to his daughter.
After they sort out all the passengers, Li Shiqing and Xiao Heyun found out that the only passenger who have a possibility as the bomber was the lady in grey clothes, Tang Yinghong.
Li Shiqing and Xiao Heyun also learned that the bus driver, Wang Xinde, and Tao Yinghong, had some connection. After an investigation, they find out that they were estranged husband and wife.
They come from Jiaodong where Tao Yinghong worked as a chemistry teacher at a high school, while Wang Xinde used to be a truck driver. They had a daughter who study at Jianlin University, the same university where Li Shiqing studied. Their life changed drastically when Wang Mengmeng was caught in a deadly accident.
The Story of Wang Meng Meng
As a Jianlin University student, Wang Meng Meng used to take bus no 45. One day the bus CCTV recorded the panicky Wang Meng Meng who tried to stop the bus. She begged the driver but failed because the bus driver could not stop the bus at will. They should follow the strict rule of when and where a bus could be stopped.
Wang Meng Meng did extreme measures, she grabbed the wheel. Because her action might endanger the whole passenger, the driver stopped the bus when it was still in the middle lane. When the door was opened, Wang Meng Meng hurriedly get off the bus.
Unfortunately, from the right lane of the bus, a truck appeared. Wang Meng Meng did not see the truck, nobody warned her about it, and the truck driver did not see her coming. Wang Meng Meng got hit by the truck and died instantly.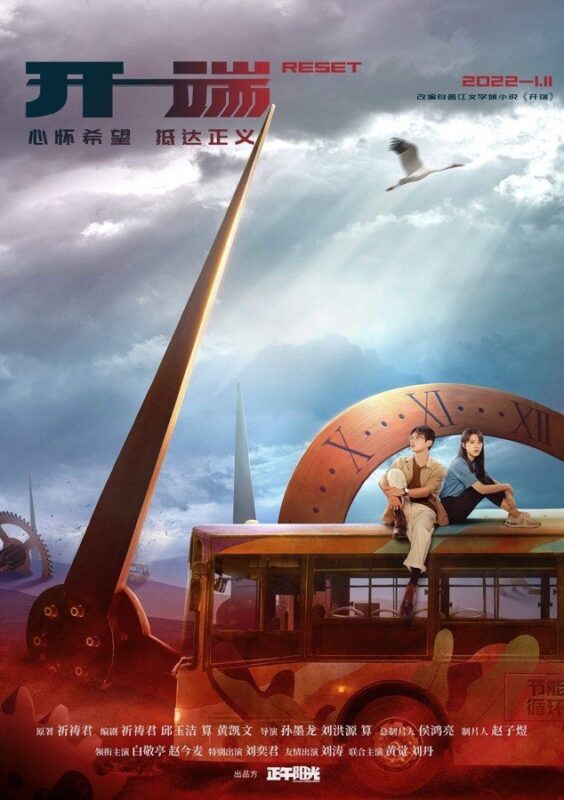 Everything happened at the bridge, and she died at 1.45 PM. The same place and time where the bus would explode.
After the accident, the CCTV records were leaked in an internet forum. It caused an uproar. However, the reaction from netizens was far from nice and kind. Instead, they bullied and laughed at her. They even curse her. And To Yinghong found the news about her daughter's death from the forum.
The shock and grudge over their daughter's death take a toll on Tao Yinghong. She becomes different and obsessed with bus no 45. She would enter a bus and wait until there was a young woman who came from Jialin University aboard the bus. Tao Yinghong would approach her and ask whether she ever met with a lecher inside the bus. But nobody said yes.
Instead, those girls were Afraid of her. They always called the police. Yinghong had been detained by the police several times.
The Critical Time
It took two cycles to end the time loop. Li Shiqing and Xiao Heyun use the first cycle to investigate what happened to Wang Meng Meng. They even managed to get the proof that showed Wang Meng Meng get off the bus for an emergency reason: she was harassed by a lecher.
After they got the solid proof they went back into the cycle. This time must be the last because Xiao Heyun's body was getting weakened.
When Li Shoqing woke up, she tried to wake Xiao Heyun but failed. He did not wake up at all. Although she was afraid, Li Shiqing must do it alone. Then she proceeds with their plan.
She took a photo of Tao Yinghong and send a message to Captain Zhang, complete with the reason why Wang Xingde and Tao Yinghong wanted to do it. Then Li Shiqing showed asked for help from Jiao Xianrong and Lu Di. Thank goodness they believe her and are willing to help.
Li Shiqing and Jiao Xianrong attack Tao Yinghong while Lu Di took the bomb. Tao Yinghong screamed and screamed, but Li Shiqing told other passengers that she took a bomb and wanted to explore the bus. The rest of the passengers helped them.
At the bridge, the police force the bus to stop. Wang Xingde saw their suicide attempt might fail and took the initiative to grab the bomb from Lu Di. When he was ready to pull the trigger, Li Shiqing showed him the photo of Wang Meng Meng's lecher.
She told him that she knew what was happening to her. She get off the bus because there was a lecher and not because she wanted to make trouble. Now they had the proof, they could clear her name. Captain Zhang also promised that police would open the case once again.
Tao Yinghong cried when she heard her words. Wang Xingde finally let go of the trigger. Captain Zhang immediately took the bomb and throw it into the water. Thankfully they had the time now, nobody was hurt or died when the bomb exploded.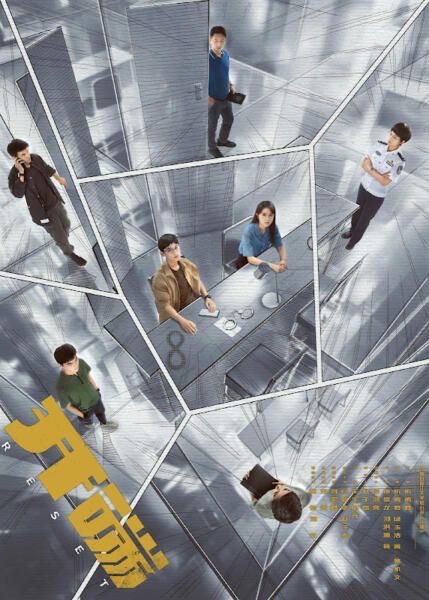 Wang Xingde and Tao Yinghong were jailed because of their bombing attempt, while the rest of the passengers got an honor medal and reward money from the governor of Jialin City. Their family came to the ceremony, looking happy and proud. The bombing changed their life forever. Jiao Xiangrong was able to buy a scooter and become a delivery guy, Ma Qiangrong reconciled with his family and was able to visit his son, Lu Di's parents change their attitude.
They accept him and his hobbies, they even bought him a hairless sphynx cat. Li Shiqing continued her university life. While Xiao Heyun woke up in his bed after hesitating to sleep the night before. Their "good morning" messages seemed to confirm their relationship.
The ending was satisfactory for me. I was glad that they managed to stop the time loop before Xiao Heyun's body collapsed. If they were late by one cycle, Li Shiqin would not be able to stop the time loop because she needed Xiao Heyun's help. Well… I hope this Reset drama ending explained could satisfy your curiousity. See you on the next article. 😘