Title: The Untamed
Original Title: 陈情令(Chén qíng lìng)
Year: 2019
Number of Episodes: 50
Genre: Mystery, Wuxia, Fantasy
Country: China
The Untamed Synopsis
The Untamed was a 2022 Chinese wuxia drama. 16 years after his demise, Wei Wu Xian returns back to life through a body sacrificing ritual. In order to complete the ritual and to avoid the obliteration of his soul, Wei Wu Xian has to avenge the original owner of the body. On his quest to complete this mission, Wei Wu Xian reunites with Lan Wang Ji whom he had first met in his previous life. The two then embarks on the arduous journey that not only enable him to conclude his task, but also reveals the secret behind his death so many years ago.
The Untamed Review
I have been itching to write the review for this life changing Cdrama for a long while now. This Cdrama is such a massive hit that not only it catapults the popularity of the main leads, but also blows my mind in the process.
I still remember the first time I watched it, I thought to myself….huh, that was a really captivating drama. It is truly a breath of fresh air to be watching something without the frustrating love conflicts that often becomes the main attraction for most c-dramas. This series has solid storyline, exciting action and fighting scenes, intriguing mysteries, clever plot, and to top it all of; satisfying line up of handsome, well proportioned, strapping young men.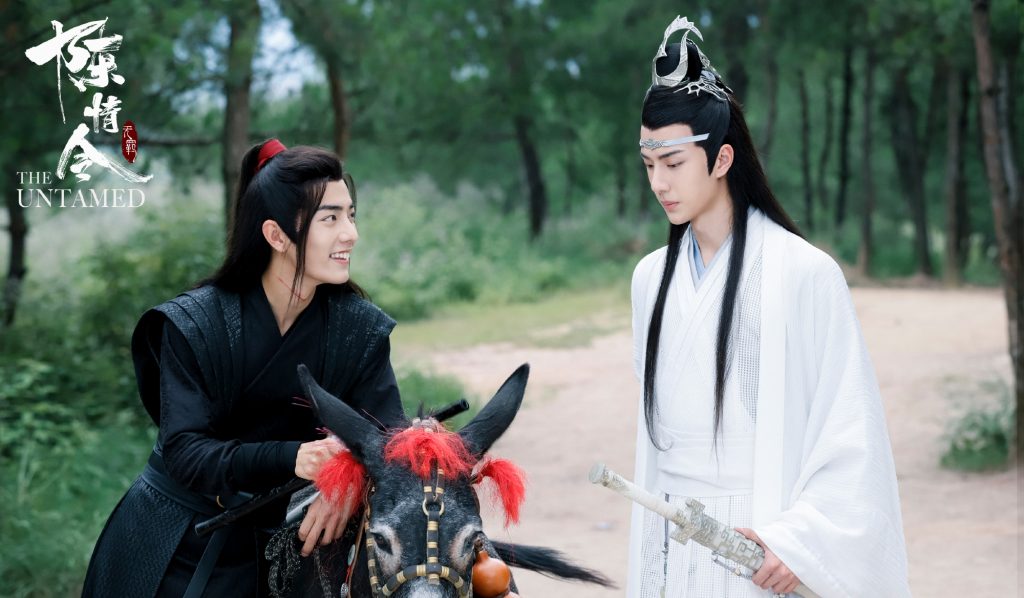 The storyline is unlike anything I have ever watched or read before, brilliant and original ideas of a story. Might I add, this Cdrama also won critical and commercial success. If you are into action, mystery, comedy and with a slight thriller of a drama, then you definitely should give The Untamed a try. I promise it will be worth your time. This is also Xiao Zhan's big break that propels him into super stardom not only domestically but also internationally. I also have watched him in his 2022 The Oath of Love, he is so amazing on that drama. Give him a chance to steal your heart haha.
Although I often recommend this drama to anyone who is not into romance dramas, but by the end of series, I cannot help myself to howl in my heart to the two male leads to just…….kiss already! Whaaaattt…….. It was a quite strange sensation as this Cdrama is not indicated as a romance drama. But this is where my obsession begins.
Why Is This Happening?
I began to look up the original novel which The Untamed is based on. Boy, was I in for a mind shattering awakening (ᗒ ᗨᗕ). Nothing would have prepared me for what I was about to read. The novel Mo Dao Zu Shi 魔道祖师 by Mo Xiang Tong Xiu turns out to be an erotic boy's love novel.
However, due to censorship in China, the drama The Untamed was adjusted into a somewhat bromance drama. Even so, there were some tensions and subtle inuendo here and there, that were slyly added into the character's interactions which drives the viewers nuts and frustrated haha….like me-self!( ╹ਊ╹)
Spoilers up ahead….
The Story & Scenes
The drama begins with Wei Wu Xian, portrayed by Xiao Zhan, falling into the abyss in this dramatic climax of the entire story. This in it of itself is already the most unique way of storytelling which I have ever experienced in my entire drama watching career. Beginning the story with chaos can for sure draws in my full attention.
As the story unfolds and it becomes clear why Wei Wu Xian's life is so tragic, I believe many viewers' hearts breaks for him. Wei Wu Xian's playful character can come across as obnoxious and off-putting. However, the way Xiao Zhan portrays this character is as such that every time he comes on screen it is as if spring breeze arrives.
My favorite scene is when Wei Wu Xian was with A Yuan/Sizhui and he met Lan Wang Ji at the marketplace. The once talented and accomplished Wei Wu Xian has fallen from grace at this time. He barely had any money on him, yet he wanted to treat his friend a nice meal. Xiao Zhan's superb acting skill shines bright here. He made me feel all kinds of emotion; pity, sadness, happiness, longing, dejection yet a glimmering resolution to overcome what lies ahead. I don't even know what kind of face I should make. Except maybe this one (ノಥ益ಥ).
The Cast & Characters
Xiao Zhan Took Out My Heart And Fed It To Me
For my first Xiao Zhan experience, I had no idea what was going on as Wei Wu Xian was hanging at the edge of the cliff and Lan Wang Ji desperately holding onto him. But the emotion in his eyes and overall demeanor captivated the viewers and kept us on edge, curious to see how everything will unravel. I discovered in that moment, I have stumbled upon a precious gem.
Wang Yi Bo, The Eyes Speak A Thousand Words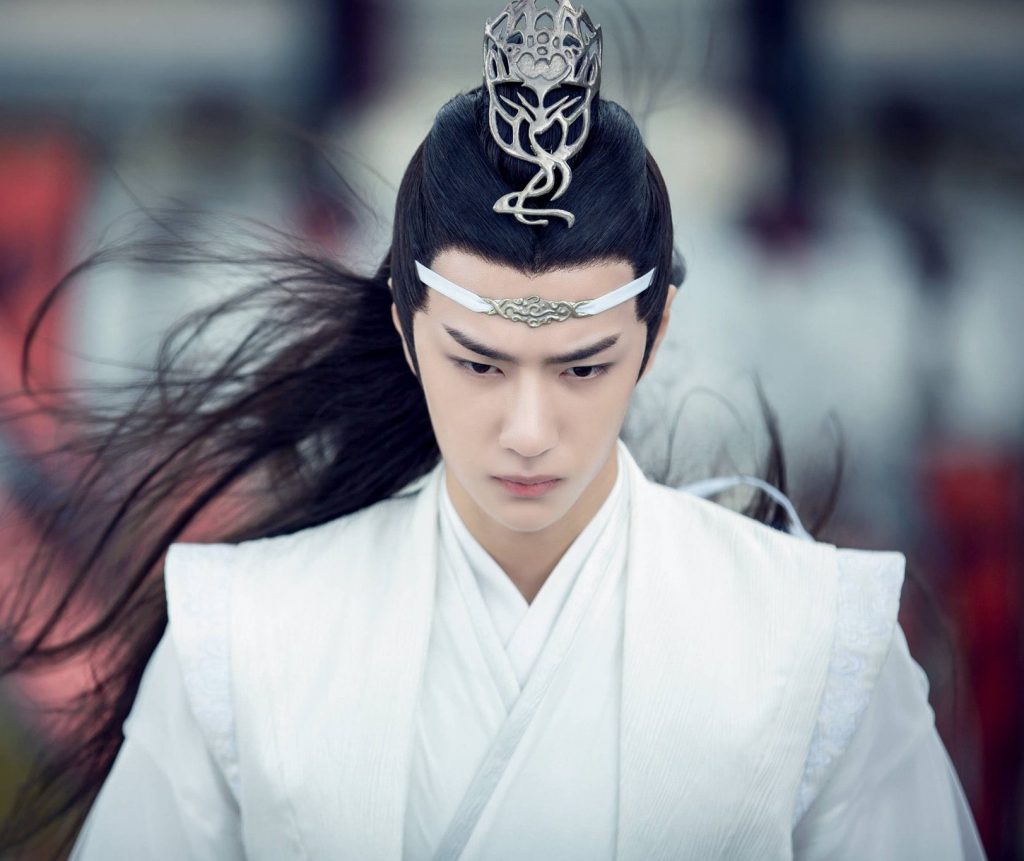 Another actor whose career also reached super stardom due to the fame of the The Untamed is Wang Yi Bo. He is brilliant as Lan Wang Ji. The character barely speaks in the entire series, yet he communicates with his eyes which he performed brilliantly. Certainly adds the charm to his exceptionally handsome face.
Here he is 'saying' …..yeah, right. I mean that is the vibe I am getting haha.  Either that, or 'I can't believe I'm stuck to this fellow.'
However, it must be said that between 'team Xiao Zhan' and 'team Wang Yi Bo', I am team Xiao Zhan through and through.
Jin Guang Yao, The Smiling Villain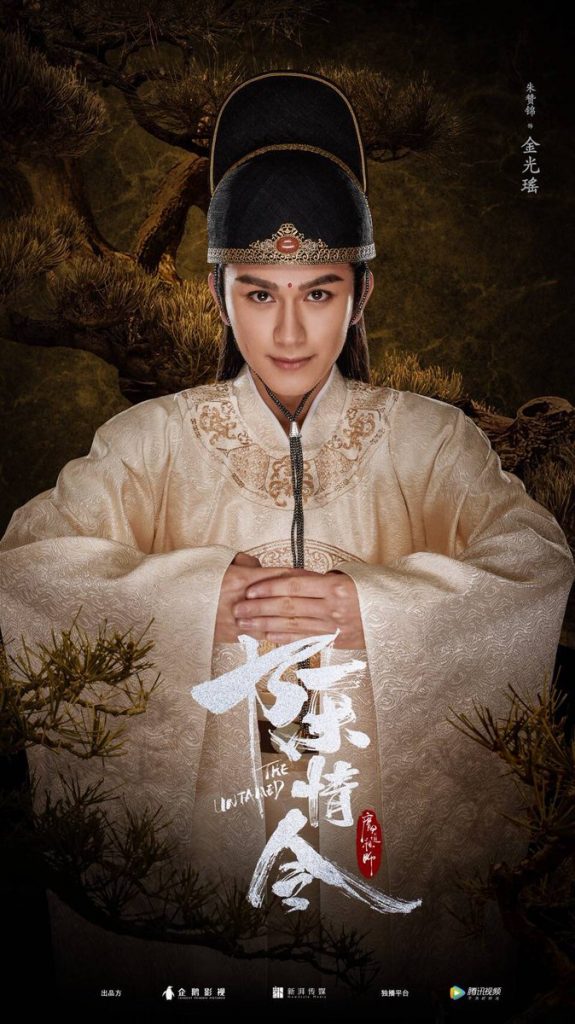 Another solid performance was delivered by Zhu Zan Jin as Jin Guang Yao. He gives me snake vibes even when he was just standing there smiling, fixing his cap! *bows in respect. He is only 26 years old and with that kind of talent, the sky is the limit. I am very interested to see him in other dramas.
The character Jin Guang Yao/Meng Yao is a multi-layered, complicated character. There are many symbolisms in the drama which kind of give the viewers a sneak peek into what kind of a demented, wretched and lost character Jin Guang Yao is.
I cannot say I understand all of it, but it certainly enhances the depth of his character.
Whats with the cutting of Nie Ming Jue's head and keeping it in his treasure vault, constructing the buddha statue in the face of his mother, and the thing with his cap. All of his antiques were a fascinating addition to his hair-raising persona. He is worthy to be the master evil in this entire story.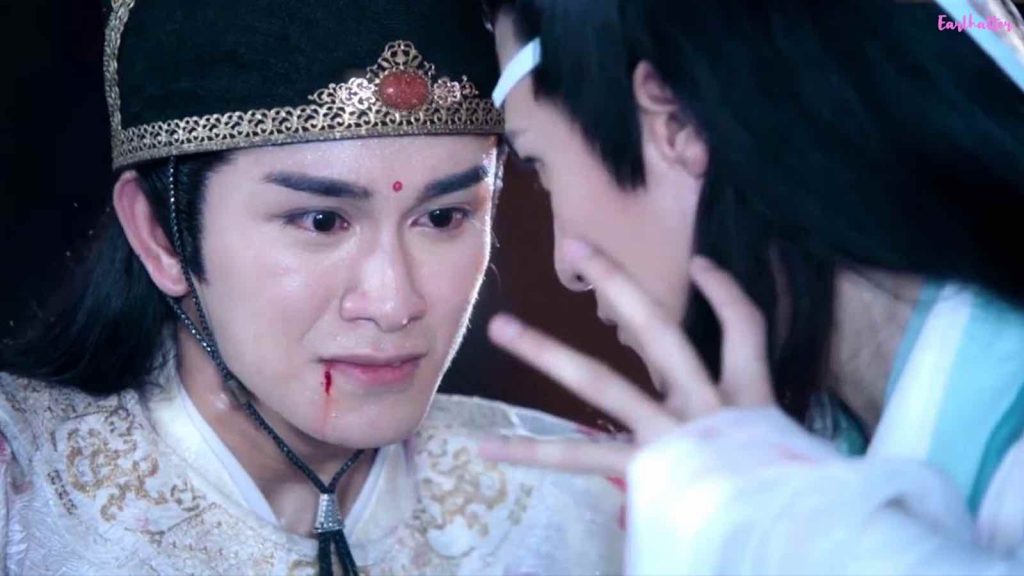 I Felt Attached
The part which I remember from time to time is when he pushed Lan Xi Chen out of harm's way at the critical moment. Perhaps he was being his true self this entire time when he is in front of Lan Xi Chen. But tragically, he is the reason Lan Xi Chen begins to question his world. In the end, no one really understood Jin Guang Yao, not even Lan Xi Chen, his supposedly only good friend.
Another scene which I love was when Nie Huai Sang picked up Jin Guang Yao's cap. Who knew what it truly means but the impression I am getting is that of bitterness.
Everything that Meng Yao has worked hard for, everything he has been dreaming to have was finally within reach, but it was all just an illusion. It was all built upon lies and trickery, and it finally crumbles. I feel sad for him as he started out as someone who was hard working and honest. But somewhere along the way, his heart turns cold.
Tragedy Upon Tragedy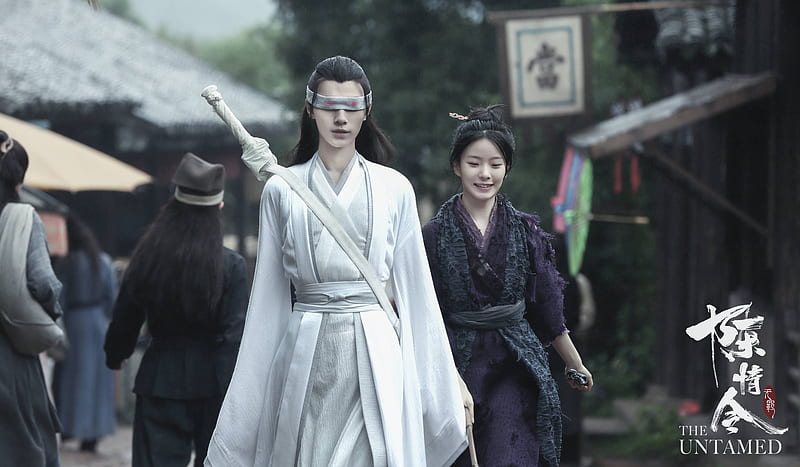 Another story arc that stays in my mind is the tragic story of Xiao Xing Chen, Ah Qing and Xue Yang. To say that it is heart breaking is an understatement of the year.
I'm sure that many of us think that in all of this entanglement, the most ironic character is Xue Yang. He is so heartbroken by society which has failed him terribly that he just lost his mind! By the end of his life, genuine love and care from others still eludes him. I cannot help but feel sad for his tragic life, but he has done horrible things that makes him deserves his grim ending.
The 

Romance

 ehem…..Bromance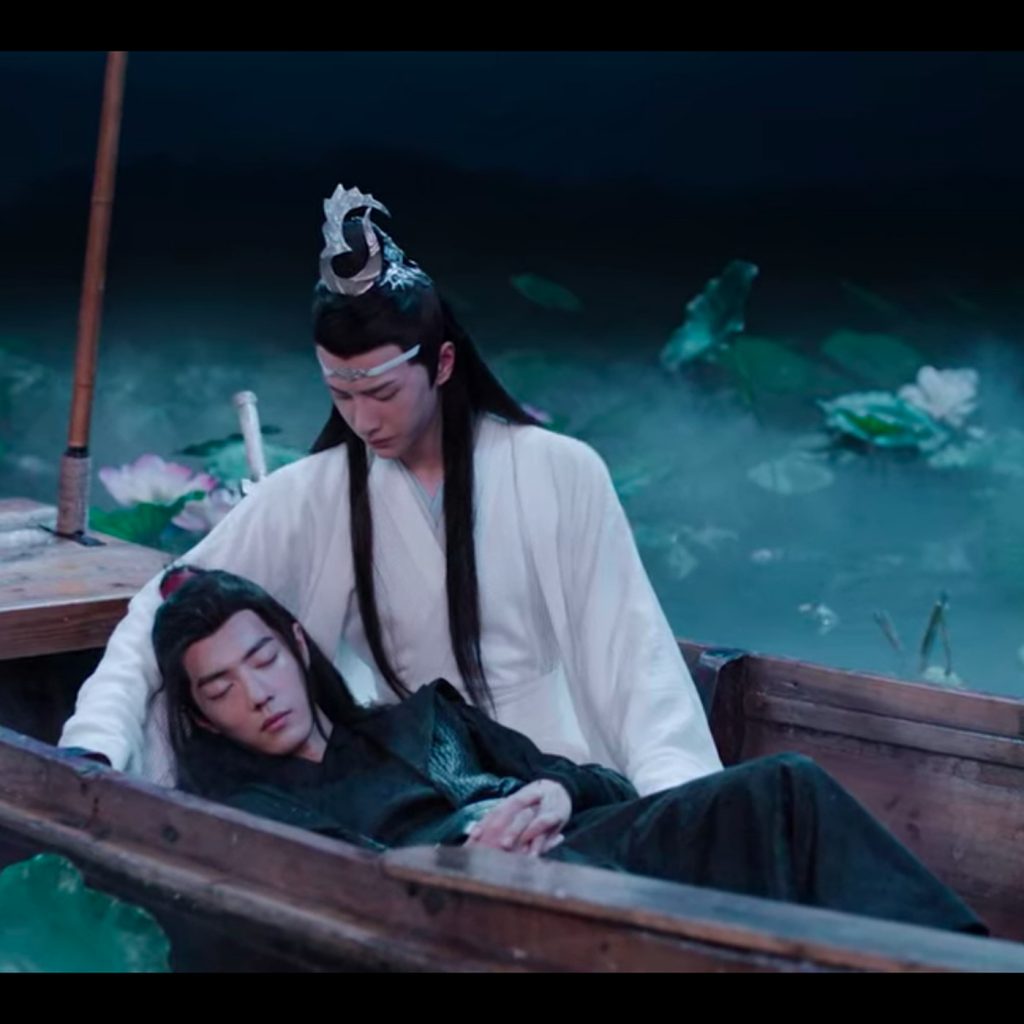 I mean does this look like bromance to you? But it did pass the Chinese censorship and that's all we need.
Before The Untamed, I led a peaceful and innocent life. Little did I know that something I just watch in passing on Netflix would pierce a hole and put boy's love into the map of my mind. It makes me realize how naive I have been ( ̄▽ ̄)
Final Thoughts
With so many limitations in their way, I think The Untamed has succeeded in portraying the bond that goes beyond friendship between Wei Wu Xian and Lan Wang Ji. Even without the physical display of affection, they can faithfully convey the depth of their feelings and the intensity of their devotion for one another. And it is wondrous to behold.