Readers, we've passed the first half of 2022. How's your year, so far? I didn't mean to brag, but my life has been amazing because I found The 10 Best Chinese Dramas of 2022. And I would love to share it with you. Are you ready? Let's go!
10. Delicacies Destiny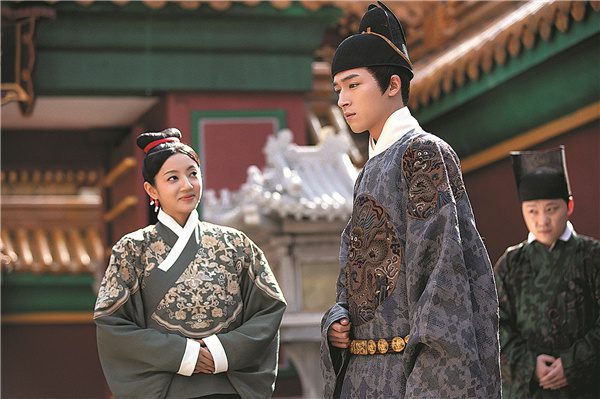 Genre: Historical, Food, Romance, Adventure
Number of Episodes: 16+1
Casts: He Rui Xian, Wang Xing Yue
Food, food, and food! Delicacies Destiny is a drama about cooking and eating. If you're a fan of cooking and mukbang video (or 'chibo' in Chinese term), you must not miss this one. One glimpse of it, and you'll be hungry instantly.
The young and talented chef Ling Xiaoxiao has a big dream as the world's best imperial chef. She was adamant to proved her talent and fulfilled her late father's wish. But who would have thought, when she successfully enters the imperial kitchen, that her biggest challenge is none other than the notoriously picky palate crown prince. But her superb cooking skill won the attention and (finally) the love of the crown prince. Nevertheless, their biggest obstacle is themselves.
9. Memory Of Encaustic Tile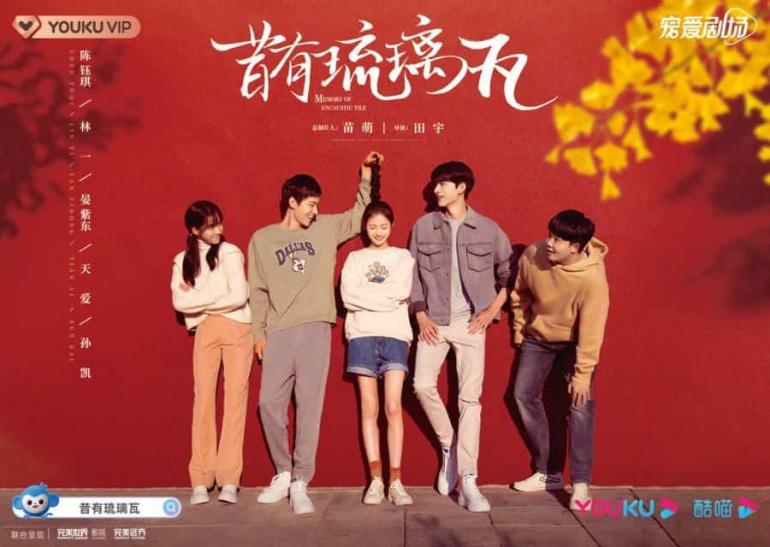 Genre: Romance, Youth, Life
Number of Episodes: 34
Casts: Chen Yu Qi, Lin Yi, Yan Zi Dong
Memory of Encaustic Tile is a heartwarming drama you'll need after a long week. It's all about friendship and love, a perfect combination for a relaxed weekend.
Shao Xue, Zheng Su Nian, and Zhang Qi are childhood friends. They grew up together because their parents worked in the antique and museum trade. Shao Xue, Zheng Su Nian, and Zhang Qi have never separated since they were young. But everything changed when Zheng Su Nian's mother passed away. Their life started to take them on different paths, and their feeling toward one another began to change.
8. Royal Feast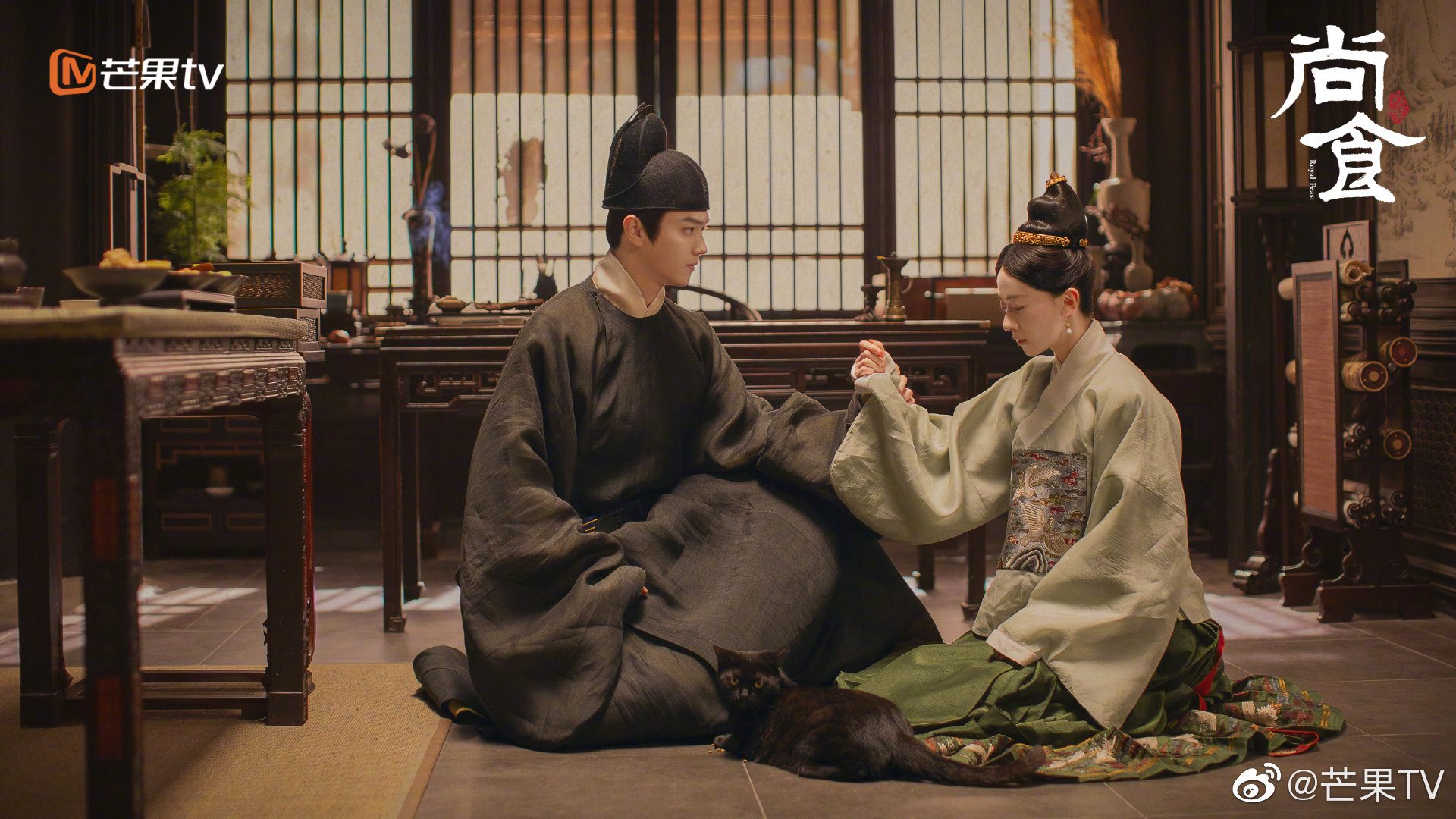 Genre: Romance, Food, Historical, Drama
Number of Episodes: 40
Casts: Xu Kai, Wu Jin Yan, Wang Yi Zhe, Wang Chu Ran, Zhang Nan, He Rui Xian, He Feng Tian, Mang Yan, Liu Min
Another hunger-inducing drama. Royal Feast would satiate your craving for luxurious food and sumptuous banquets. The story would keep your eyes open and your belly rumbling. Keep your snack near, and you're ready for a good time.
Yao Zijin is a young girl who entered the palace to become a maid in the food bureau during Emperor Yong Le's reign. The emperor's grandson Zhan Ji found her attractive and started to drawn to her. Yao Zijin also found herself interested in him. But she was hesitant to deepen her relationship with Zhan Ji. In the meantime, the power struggle and palace politics were getting complicated, and Yao Zijin trapped in the middle of it.
7. The Crack Of Dawn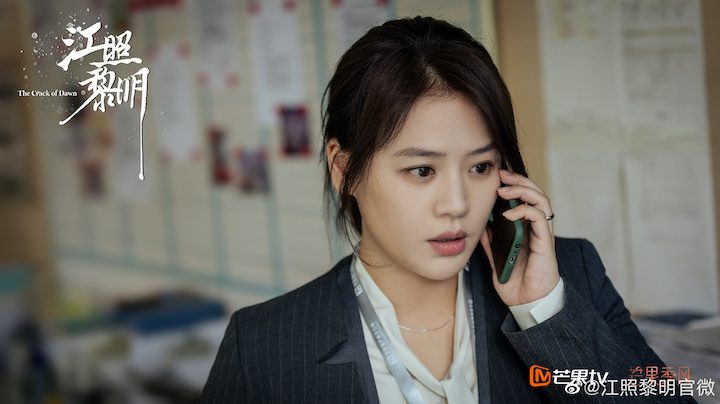 Genre: Mystery, Thriller, Life, Drama
Number of Episodes: 24
Casts: Ma Sichun, Bai Ke, Liu Kai
The Crack of Dawn is just like a good mystery novel. You read the first page, and you can't stop until the last one. So pick a long quiet weekend to watch this one. I'm sure you won't regret it.
Li Xiaonan is a strong woman who realize that the only person who can save her from the clutches of a maniac husband is herself. Su Rui, her husband, is a perfect husband. He always appeared gentle and considerate to her. But nobody knows that behind the close door, he was and abusive and manipulative husband. A perfect example of a toxic husband who controlled a toxic relationship.
But suddenly, Su Rui was found dead. Li Xiaonan become the suspect and the police start to investigate the case. But the deeper they dig, it becomes more complicated. Who would be the real murderer? Is it the wife, the mistress, the creditor, or someone else?
6. Who Rules The World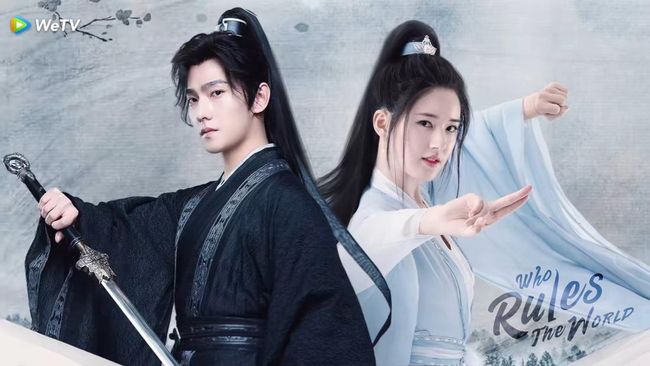 Yang Yang and Zhao Lu Si? What else do you need? Their star power was enough to drawn us to sit and spend the rest of our weekend on the TV to watch Who Rules The World drama.
The unrivaled Hei Feng Xi and Bai Feng Xi has always been a rival for each other. Hei Feng Xi is a handsome, elegant, and skilled hero of the martial world. While Bai Feng Xi is witty, beautiful, and majestic heroine of the martial world. They always compete, but they have the same goal: to turn the world into a better place. When the world is in chaos, they join hand to uphold justice.
5. Love The Way You Are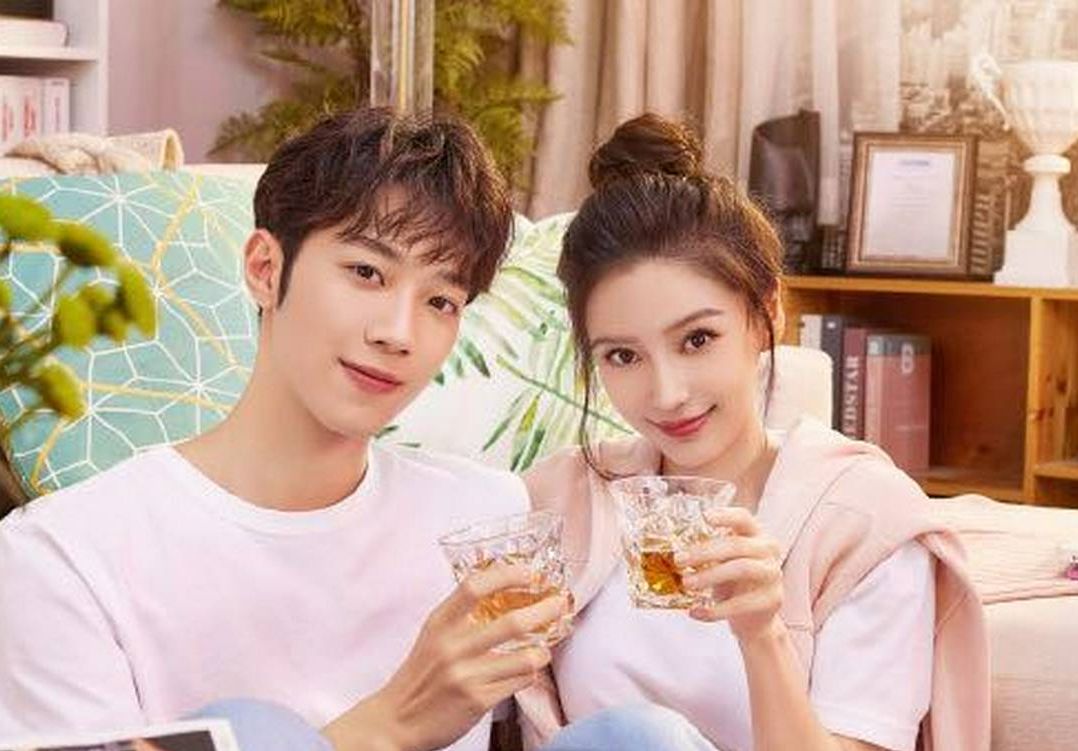 Genre: Romance, Life
Number of Episodes: 30
Casts: Angelababy, Lai Kuan Lin
I never thought that this drama to be THAT GOOD. The story was well written, and the actors is a sight to behold. If you ever need a refreshing drama for a good relaxed weekend, Love The Way You Are at your service!
Yin Yi Ke is a 32-years-old woman with a perfect life. She is beautiful, clever, blessed with a good family, an on top of that, she has a perfect lawyer boyfriend. But everything is not as it seems to be. Yi Ke's life slowly changed when she met Xu Guang Xi, her childhood friend. He helped her to reinvent herself and her life. As time passed, she finally became her true self once again, and at the same time, she found out that her true love was always near her.
4. A Dream of Splendor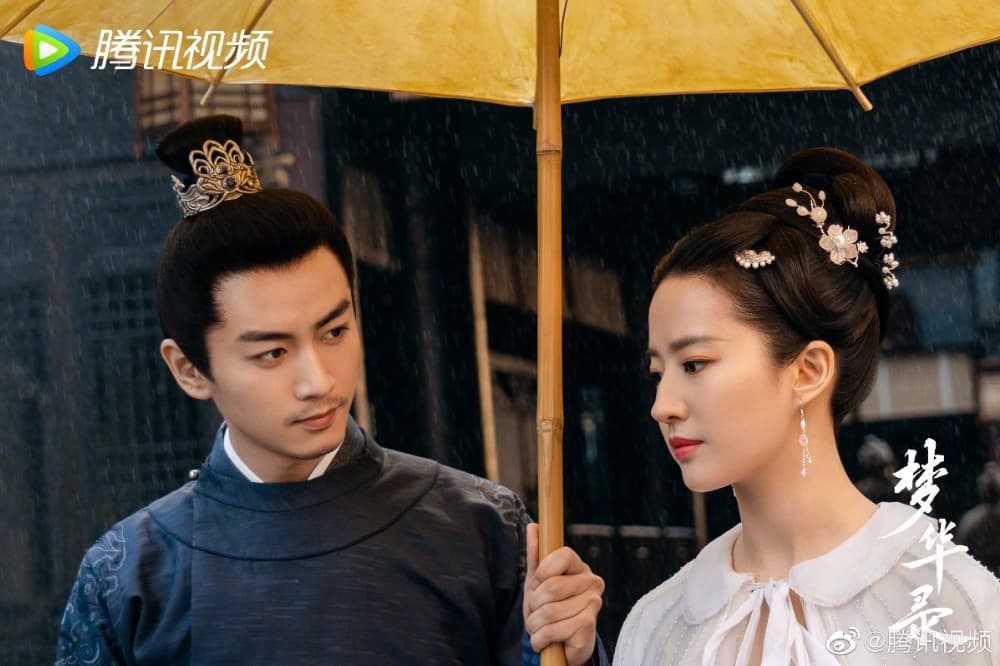 Genre: Romance, Historical
Number of Episodes: 40
Casts: Crystal Liu, Chen Xiao, Ada Liu, Jelly Lin
A Dream of Splendor drama was brimming with glorious wealth of culture and refinement. You'll be transported into a world that is enchantingly beautiful and elegant. It's a perfect drama to enjoy after a busy week.
Zhao Pan Er is a resourceful and intelligent teahouse owner. She was engaged to Ou Yang Xu and had been waiting for him to return after he graduated from the Imperial Examination. Unfortunately, she received news that her fiancé had already married another woman in the capital after he became a government official. Zhao Pan Er decided to set out to the capital and find the truth. Along the way, she meet Gu Qian Fan, a commander of an elite force who embroiled in the midst of power struggle. From friendship, their love begin to bloom.
3. Reset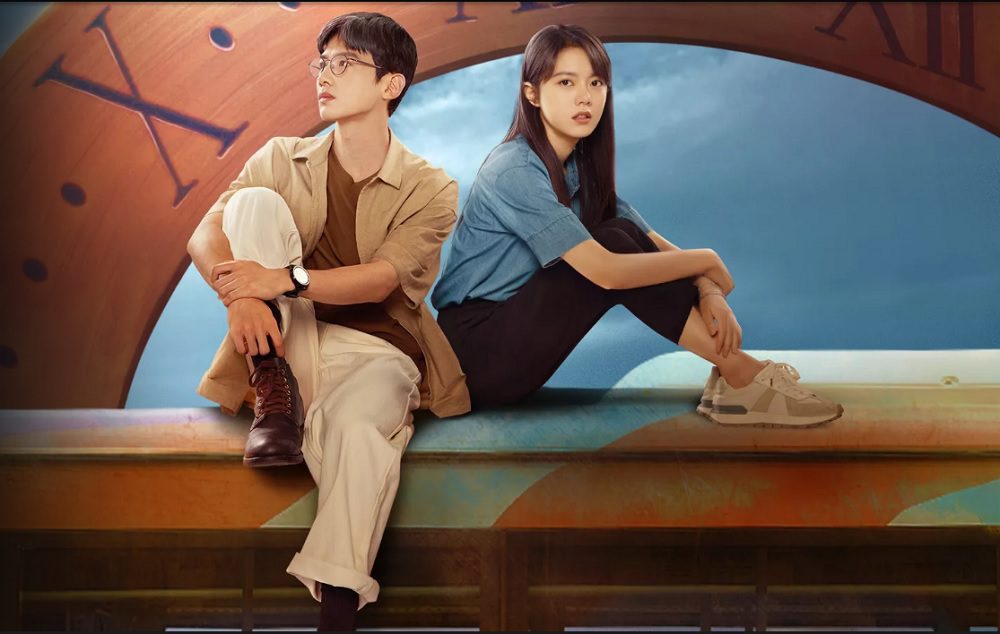 Genre: Thriller, Mystery, Sci-Fi
Number of Episodes: 15
Casts: Bai Jing Ting, Zhao Jin Mai, Liu Yi Jun, Liu T
This drama is a calling for all sci-fi lovers. It was awesome, innovative, and absolutely unique. The story was great with surprising twists and turns. I'm pretty sure you'll be glued to your couch after the first episode.
Li Shi Qing never thought that her life was about to end when she woke up in the morning. She was doing her usual routine when her bus was involved in a horrendous accident. But then she woke up on the exact same day and did the same thing, and also involved in the same accident over and over again. Li Shi Qing then realize that she was trapped in a never-ending time loop. Desperately wanting to end the cycle, Lin Shi Qing drags another bus passenger, Xiao He Yun, into the time loop with her. Together, they try to find a way to alter their fate.
2. The Blue Whisper part 1&2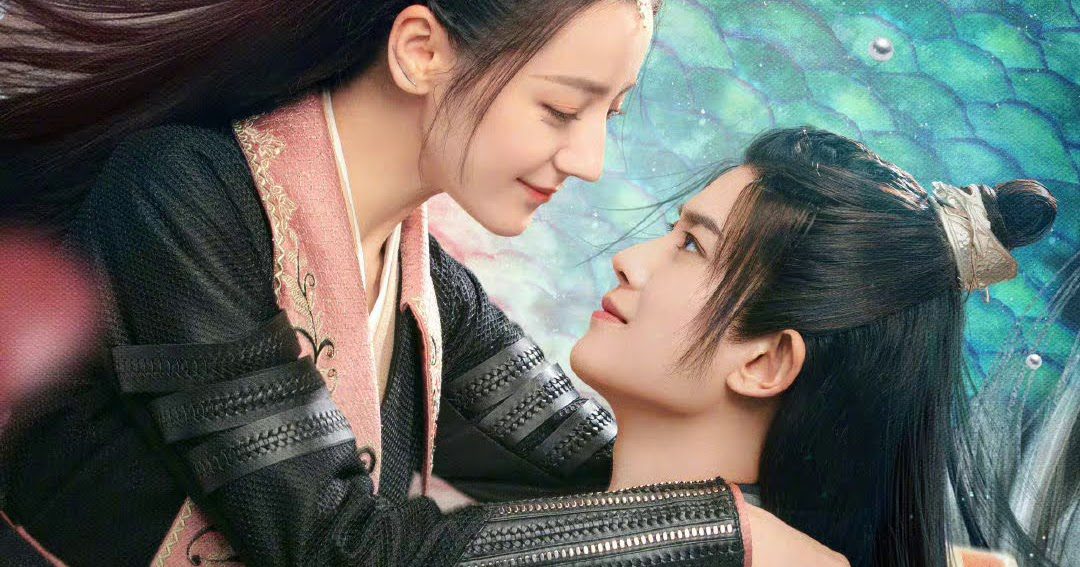 The Blue Whisper has everything you need for a drama. Good story, great actors (Ren Jialun and Dilireba!!), and great cinematography. The story was engaging, and I spent four days in a row watching the entire episode. This is the drama that is worth your time.
Ji Yunhe is a lively, cheerful, and righteous spirit master. Her job is to subdue magical beasts and lead them to a better life. Her persuasive power leads her to be the most powerful spirit master in Wanhua Valley. One day, Chang Yi the merman was captured by the Fairy Princess Shunde and was given to the Wanhua Valley to be subdued. Ji Yunhe volunteered to subdued Chang Yi. Driven by her righteous nature and sympathy towards Chang Yi, she decided to help him back to the sea. But the sympathy turns into love. Will they be able to overcome the love tribulations?
1. The Oath Of love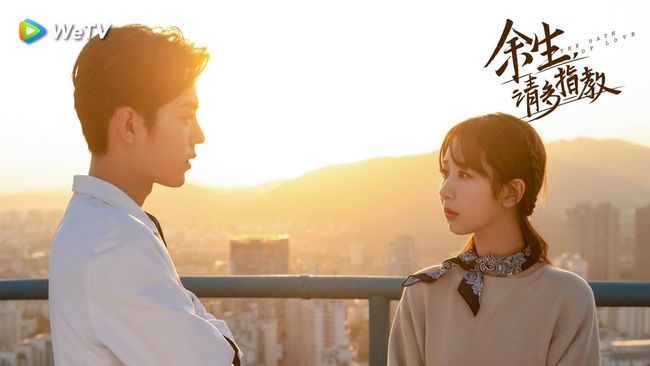 Genre: Romance, Life, Medical
Number of Episodes: 29
Casts: Xiao Zhan, Yang Zi
Are you looking for a sea of honey, sugary moments, or romantic scenes but far from the cheesy and stereotypical story? You were in the right place at the right time. The Oath of Love is such a delight to watch, and just like me, I'm sure you'll end up fangirling for Xiao Zhan…😍
Lin Zhixiao is an aspiring cellist. But her life and dream stopped when she found out that her father was diagnosed with cancer. She had to give up everything when her father had to be hospitalized. As if it wasn't enough for her, her lover decided to end their relationship.
During the hard times, she met with Gu Wei. He was the doctor in charge of her father's treatment. As time passes, they began to get to know one another and eventually fall in love.
There you go, we just gave you 10 Best Chinese Drama of 2022. Do you agree with our list? Put your comment below, we'll much appreciate it 😊