Hello everyone, May 2023 just arrived right to our door. After we gave you Popular Chinese Dramas Premiering in March 2023 and New Chinese Dramas Released in April 2023, now we will give you this New Chinese Dramas Premier in May 2023 article, to accompany you through this entire month. We will keep updating the list, so don't forget to check it out frequently. Hope you enjoy this article!
New Chinese Dramas Premier in May 2023 You Must Not Miss
1. The Ordinary Road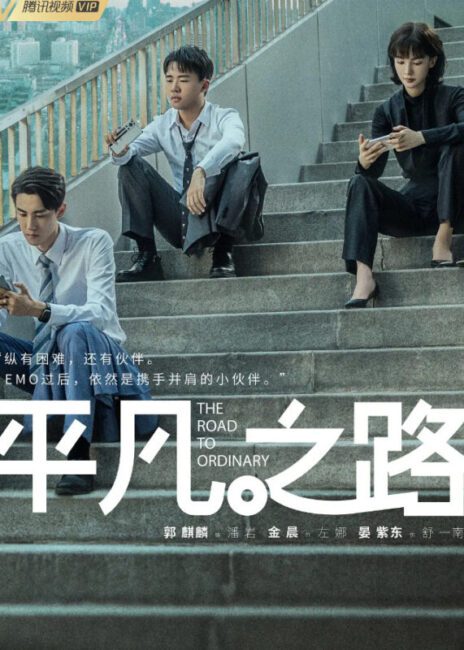 Title: The Ordinary Road
Also Known As: 平凡之路 / Ping Fan Zhi Lu
Casts: Guo Qi Lin, Jin Chen, Yan Zi Dong
Genre: Legal, Workplace
Date of Release: 3 May 2023
Where to Watch: CCTV 8 or Tencent or WeTV
In this drama, Guo Qi Lin plays as Pan Yan, a trainee lawyer who enters internship at the same time as Zuo Na (Jin Chen) and Shu Yi Nan (Yan Zi Dong). Entering the workplace for the first time, they are not sure on how to navigate themselves. From handling their first cases wanting to live by their ideals and aspirations, to meeting challenges on how to balance work life relationship with their families.
As the story progresses, under the guidance of their senior partners, they are able to thrive in their profession. Their relationship with family members also improve as they mature and realize that honest communication can help to eliminate hurdles.
2. Warm and Sweet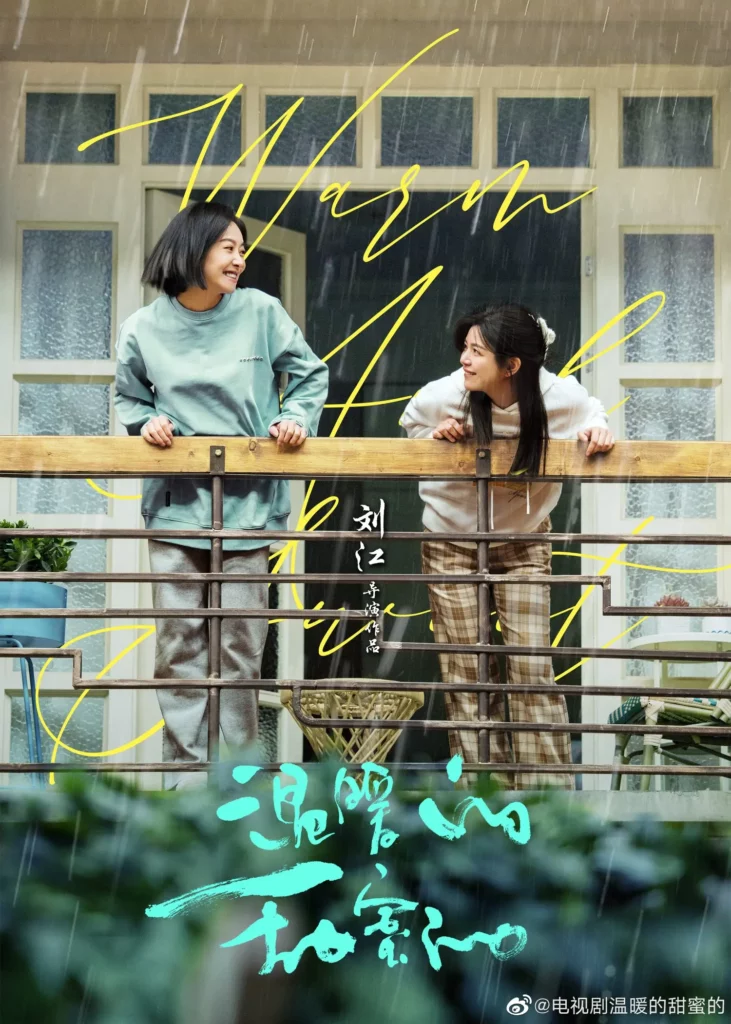 Title: Warm and Sweet
Also Known As: 温暖的,甜蜜的 / Wen Nuan De, Tian Mi De
Casts: Song Qian, Chen Yan Xi
Genre: Metropolitan, Friendship, Romance
Date of Release: 3 May 2023
Where to Watch: Hunan TV
The story is about Nan Fei (Song Qian) and Qi Jia Yi (Chen Yan Xi). Now in their 30s, the two besties are facing pressures from their families to get married. For Nan Fei, her boyfriend, Chen Fang, is facing a change in his career. In addition to that, Chen Fang has been married before and divorced. Hence, he is not in a hurry to get married again. The couple thus experience a strain in their relationship.
To clear her mind and find herself, Nan Fei decides to go to poverty stricken areas and offer her services to the community there.
Meanwhile, Qi Jia Yi realizes she is not in love with her fiancée and decides to break things off with her selfish husband on the night before the wedding. She then finds herself falling in love with Jiao Yue. Unfortunately, she feels she is not good enough for him, so she is hesitant to approach him.
Through the ups and downs of life and the many twists and turns, both couples are able to see their true feelings and find their way to each other.
3. The Ingenious One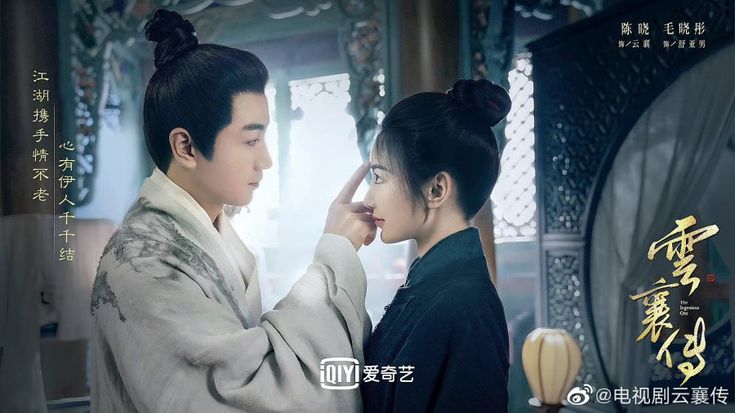 Title: The Ingenious One
Also Known As: 云襄传 / Yun Xiang Zhuan
Casts: Chen Xiao, Mao Xiao Tong
Genre: Wuxia, Mystery
Date of Release: 1 May 2023
Where to Watch: iQiyi or Tencent or WeTV
In this drama, Chen Xiao plays Yun Xiang, a disciple of Yuntai who has had a decade of vigorous training before he embarks on a journey to unveil the mystery behind his clan's extermination. In his journey of traversing the jianghu, he meets outstanding individuals who teach him the meaning of friendship and camaraderie.
Mao Xiao Tong plays Shu Yanan, an intelligent and quirky woman who mesmerizes Yun Xiang. He cannot help but to fall in love with her.
As he delves deeper into his investigation, he finds frightening secrets and invites dangers unto himself. He finds Yuntai is no longer who he deems to be, he has since turns himself away from the people. So Yun Xiang decides to stand up for what is right, defends justice even with the risk of his life.
4. Grandma's New World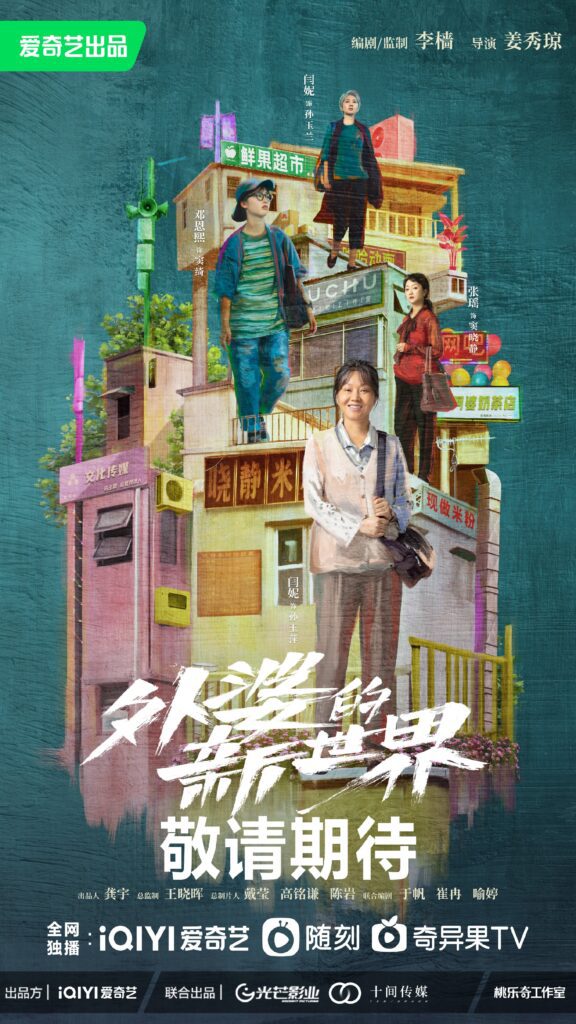 Title: Grandma's New World
Also Known As: 外婆的新世界 / Wai Po De Xin Shi Jie
Casts: Yan Ni, Deng En Xi, Zhang Yao
Genre: Family Adventure
Date of Release: 18 May 2023
Where to Watch: iQiyi
In this drama Yan Ni plays Grandma Sun who one day decides to leave home in search of adventure and a new life for herself. After 5 years, her family finally find some clues of her whereabouts.
Her granddaughter, Dou Qi (Deng En Xi), sets off on a journey to find her. Grandma Sun's twin sister also travels together with her and along the tells Dou Qi lots of stories about Grandma Sun. Dou Qi learns new things about her Grandma and find many similarities within herself. Her Grandma's wisdom, strength and courage resonate with Dou Qi.
This journey helps her to uncover mysteries surrounding Grandma Sun. Will she find her at the end of her quest?
5. See Midsummer Night's Stars Again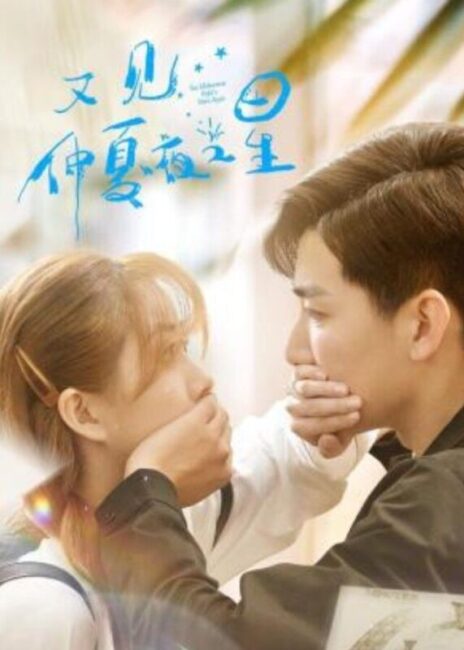 Title: See Midsummer Night's Stars Again
Also Known As: 又见仲夏夜之星 / You Jian Zhong Xia Ye Zhi Xing
Casts: Tang Min, Liu Yu Han
Genre: Metropolitan, Romance
Date of Release: 4 May 2023
Where to Watch: Youku
Lin Xiao Xia (Tang Min) is a female swindler who tricks people into buying fake jewelries. Meanwhile, Lu Yi Ze (Liu Yu Han) is the spoiled heir of a well known jewelry company who runs away from home. Fate brings them together and they become unlikely friends who support each other into being the better individuals.
Lu Yi Ze recognizes Lin Xiao Xia's talent and encourages her to become a jewelry designer and turn her life around. At the same time, Lin Xiao Xia helps Lu Yi Ze to appreciate his family and the value in his family's legacy.
6. Sweet and Cold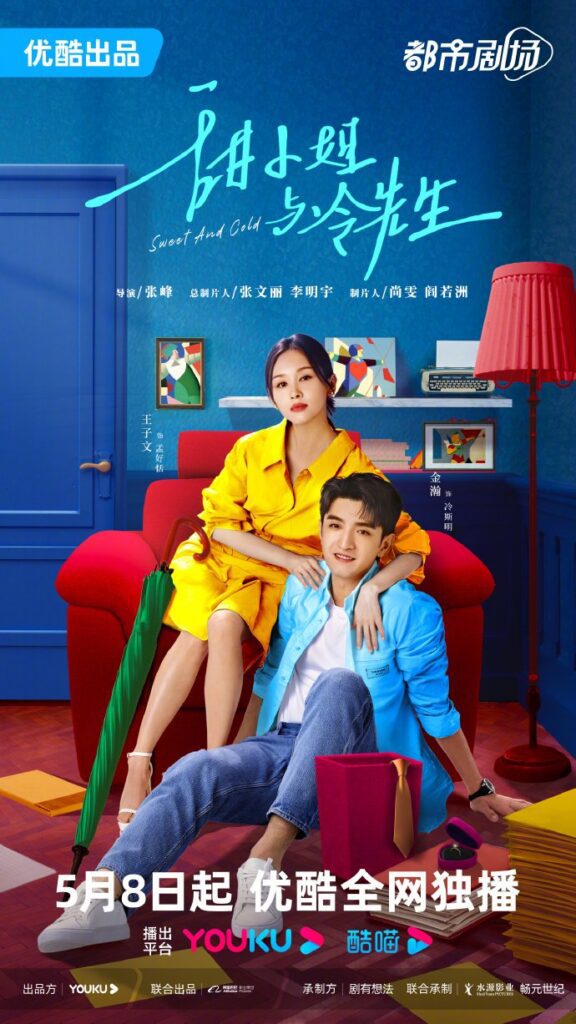 Title: Sweet and Cold
Also Known As: 甜小姐与冷先生 / Tian Xiao Jie Yu Leng Xian Sheng
Casts: Wang Zi Wen, Jin Han
Genre: Metropolitan, Romance
Date of Release: 8 May 2023
Where to Watch: Zhejiang TV or Youku
In this drama, Wang Zi Wen plays an enviable entrepreneur in her 30s while Jin Han plays a promising executive of her rival company. Through the ups and down of her entrepreneur journey, they grew from having misconception of each other to understanding and finally falling for one another.
However, differences in their background and age become a hurdle. Will they be able to overcome their differences and find the way to be together?
7. Back From the Brink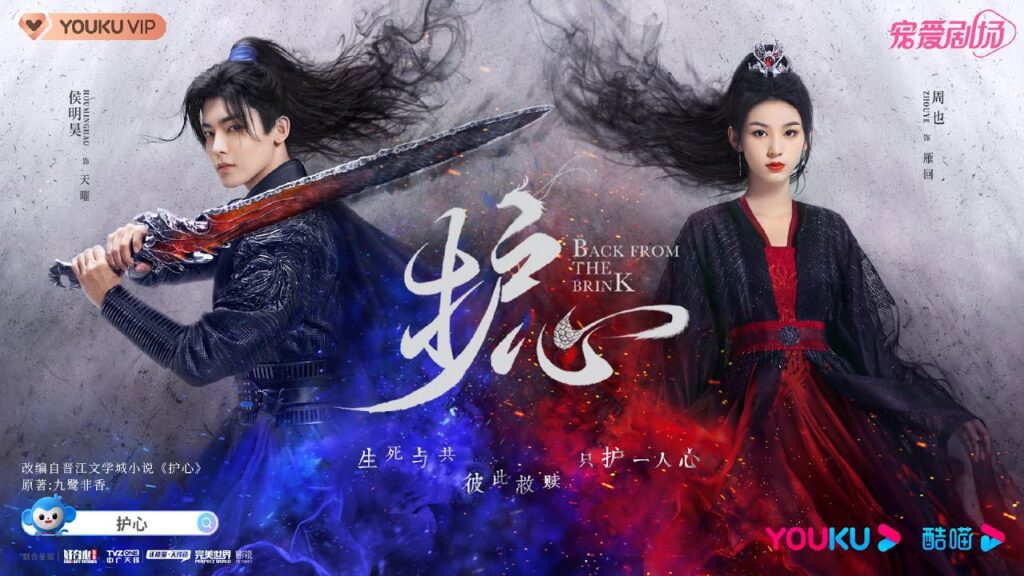 Title: Back From The Brink
Also Known As: 护心 / Hu Xin
Casts: Hou Ming Hao, Zhou Ye
Genre: Xianxia, Romance
Date of Release: 10 May 2023
Where to Watch: Youku
This drama is adapted from the novel 'Hu Xin' 护心 by Jiu Lu Fei Xiang 九鹭非香. It tells the story of the ancient dragon Tian Yao who is severely wounded and heartbroken after a devastating betrayal by the woman he loves. After barely escaping the calamity, he now must find pieces of his body parts.
In his quest, he meets Yan Hui, a gifted cultivator that vows to protect him. With her help, Tian Yao feels hopeful he can succeed and become whole again. Over time, their bond deepens which baffles Yan Hui. But she is about to learn of her true origin.
8. Wo Di Jing Hua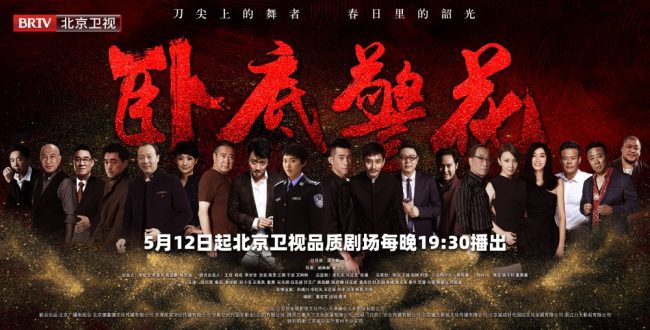 Title: Wo Di Jing Hua
Also Known As: 卧底警花 / Wo Di Jing Hua
Casts: Zou Yuan Qing
Genre: Police, Crime
Date of Release: 12 May 2023
Where to Watch: Beijing TV
The story follows Xia Hairong, a policewoman who just joined the Nanhua police force. She is assigned to a drug trafficking case which requires her to go undercover to infiltrate the drug trafficking network.
Xia Hairong is skilled in what she does that she was able to obtain the trust of the drug lord. She successfully dives deep into the group and sabotage it from the inside. However, her undercover mission affects her personal life especially her relationship with her fiancée. How will Xia Hairong balance work and personal life? Will she get the desires outcome for both aspects of her life?
9. Gen Z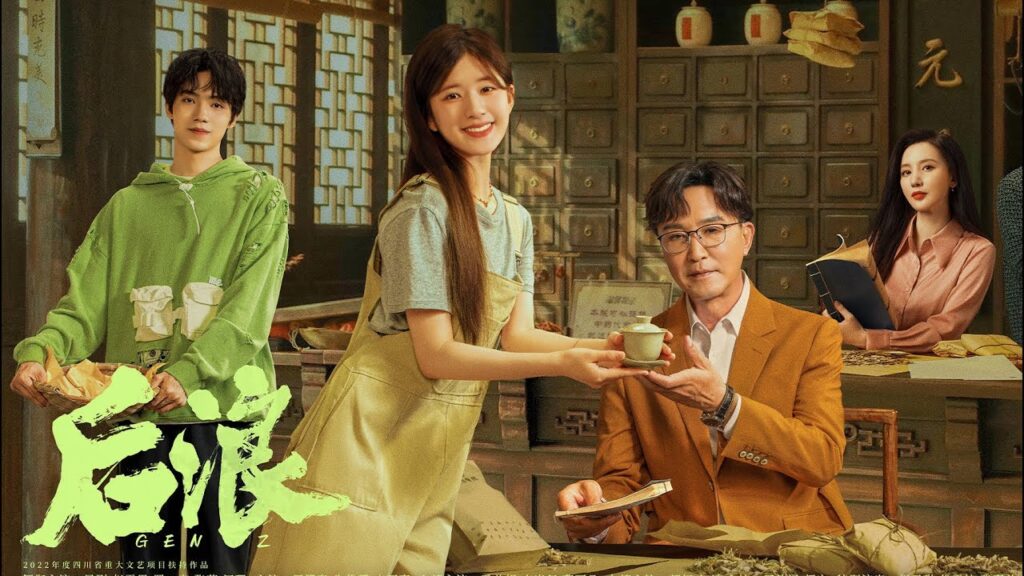 Title: Gen Z
Also Known As: 后浪 / Hou Lang
Casts: Wu Gang, Zhao Lu Si, Luo Yi Zhou
Genre: Metropolitan, Medical
Date of Release: 14 May 2023
Where to Watch: Dragon TV or Youku
This drama revolves around the world of Traditional Chinese Medicine. Zhao Lu Si plays Sun Tou Tou, a young woman who grew up in an orphanage. One day, she gets into trouble with the police for taking justice into her own hands. As fate would have it, Sun Tou Tou turns out to be the long lost heir to the Jiang Medical sect.
She was then taken in by Ren Xin Zheng, a professor at the University of Chinese Medicine. She decides to take up the challenge of learning Traditional Chinese Medicine under Professor Ren's tutelage. Thus begin her learning journey which brings many obstacles into her way, including the generation gap between her and Professor Ren.
In the end, traditional medicine becomes Sun Tou Tou's passion and she inherits Professor Ren's TCM practice.
10. Xue Lian Hua Sheng Kai De Di Fang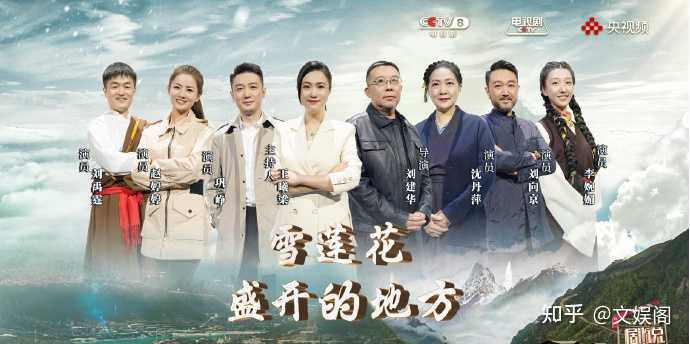 Title: Xue Lian Hua Sheng Kai De Di Fang
Also Known As: 雪莲花盛开的地方
Casts: Gong Zheng, Choenyi Tsering
Genre: Drama
Date of Release: 5 May 2023
Where to Watch: CCTV-1
In this drama, Gong Zheng plays as Ouyang Nan, a University Graduate with excellent achievement. He takes up a government project and moves to Tibet. The story follows his ups and downs in adapting to life there, including challenges he has to face in completing the project. He also finds that the Tibetan people are different and may not necessarily be on board with his ideas to develop the environment.
11. A Generation of Craftsmen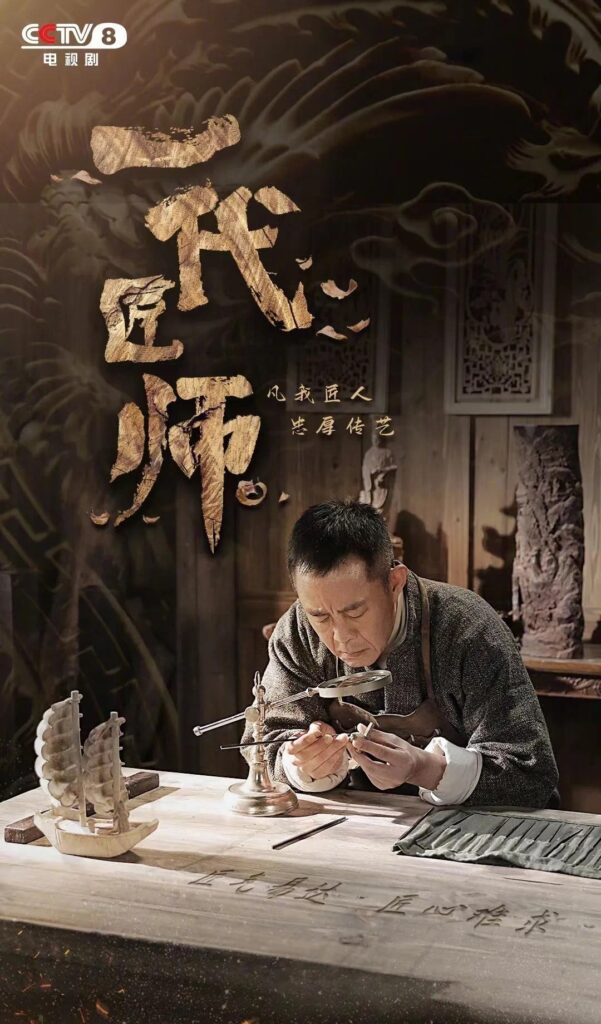 Title: A Generation of Craftsment
Also Known As: 一代匠师 / Yi Dai Jiang Shi
Casts: Hou Yong, Lan Xi
Genre: Period, Drama
Date of Release: 21 May 2023
Where to Watch: CCTV-8
Well known actor Hou Yong plays as Liao Xi in this drama, a woodcarving master. Set in the beginning of the republic era, while nearing the end of the Qing Dynasty, this drama tells the story of a Putian woodcarving family who experiences turbulent times due to treacherous schemes.
As the eldest in the family, Liao Xi has to defend and fight for his family against warlords, bureaucrats and even Japanese invaders. Relying on his wits, Liao Xi fights to save his family through this challenging time.
12. Story of Kunning Palace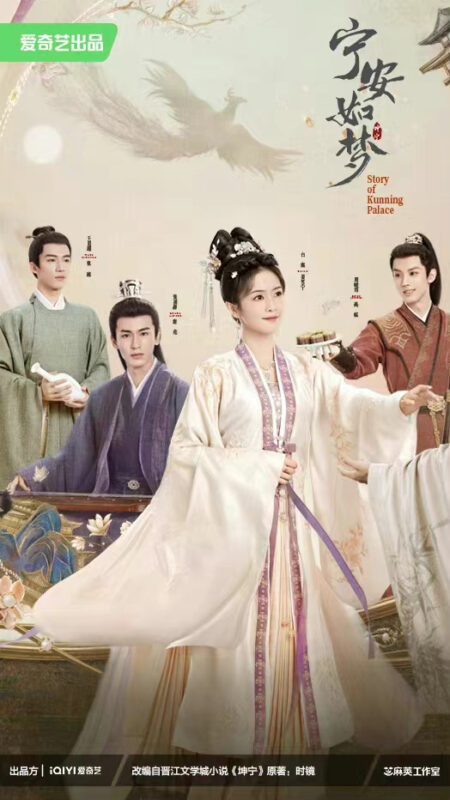 Title: Story of Kunning Palace
Also Known As: 宁安如梦 / Ning An Ru Meng
Casts: Bai Lu, Zhang Ling He
Genre: Historical, Romance
Date of Release: planned for 19 May 2023 release
Where to Watch: iQiyi
In her previous life, Jiang Xuening (Bai Lu), devoted her life in the pursuit of power and glory. She became empress of the country but unfortunately she was backed into a corner during a palace mutiny and had to commit suicide.
This time, given another chance to re live her life, she is determined to not make the same mistake. She decides to stay away from the power struggle and live her life to the fullest.
Unfortunately, fate decides differently. By mistake, she becomes a tutor and student of imperial master Xie Wei (Zhang Ling He) who she hated the most in her previous life. With her own knowledge of 'future' events, she decides to change tragic course of events and save the people who were previously implicated.
There you have it, the list of New Chinese Dramas Premier in May 2023. You should look forward to these dramas if you consider yourself a cdramaholic 😊. We will keep updating the list, so stay tune on this post. Thank you!