Title: Love You Seven Times
Also Known As: 七时吉祥, The Seventh Generation , Yi Shi Chong Dong, Qi Shi Bu Xiang , Qi Shi Ji Xiang
Director: Li Nan, Du Lin
Cast: Ding Yu Xi, Yang Chao Yue
Screenwriter: Li Li Sha, Xu Hong, Li Zhi Min, Zuo Yu
Genres: Romance, Fantasy, Drama,
Country: China
Episodes: 38
Date of Release: Aug 10, 2023
Original Network: iQiyi
Where to Watch: iQiyi, WeTV
Adapted from the web novel: "Yi Shi Chong Dong, Qi Shi Bu Xiang" by Jiu Lu Fei Xiang
Dear readers… This is Ding Yu Xi's first xianxia drama and I was excited to watch this Love You Seven Times drama because the trailer promised you a lot of interesting things. Nobody could resist such handsome faces in beautiful costumes and heartbreaking scenes. Why would I mention heartbreaking scenes? Well, in this Love You Seven Times drama, Ding Yu Xi and Yang Chao Yue were bound to complete seven lifetimes as their love tribulations. Each one of those lifetimes was bound to become a tragedy and for the first time, I could not wait to cry myself out. Did I succeed? Let's find it out in this review. Happy reading!
Love You Seven Times Synopsis
In the land of iridescent clouds, the Red Thread Master turned a small auspicious cloud into a fairy named Xiang Yun. She worked at the Marriage Pavilion and her main job was to be a matchmaker for people from around the six realms who prayed for a significant other.
Xiang Yun loved her job and the people around him. One day the Heavenly Emperor, Hao Xuan, told the Red Thread Master that he had to find a partner for the ancient God of War, Chu Kong, or else their Marriage Pavilion would be destroyed. Xiang Yun could not stay idle and wait for her workplace to be destroyed. So she (accidentally) volunteered to take the mission.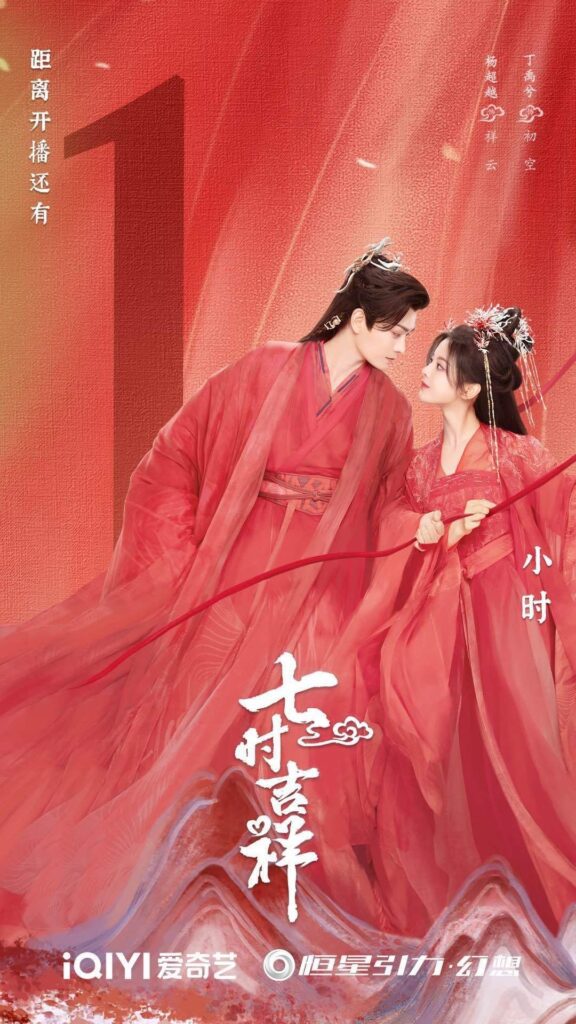 Although she regretted her impulsive action, Xiang Yun tried her best to carry out the mission. She went a great length by stealing Red Thread Master's ancient artifact called the Love Knot. The artifact could bind two people to one fate although they did not fall in love with each other.
But problems arrived when she accidentally tied the knot between herself and Chu Kong and they went through their first tribulation as a boar and a tiger. Chu Kong found out that going through a tribulation was beneficial for him. As the Heavenly God of War, Chu Kong realized that his main responsibility was to protect the six realms as he did 30,000 years ago.
Back then, he sacrificed half of his primordial spirit to kill the devil Cang Hai who threatened the peace of the six realms. And since he had to prepare for the resurrection of the devil Cang Hai, Chu Kong was in dire need of restoring his primordial spirit. Because he had a good impression of Xiang Yun, Chu Kong decided that she would be his tribulation partner and they would go through another 6 tribulations.
The love tribulations that took place in a mortal world made Xiang Yun and Chu Kong learn how fragile yet beautiful human life was. As an immortal with a long life span, they were immune to emotions and never knew that losing someone they loved could weigh their heart and mind. Therefore their short experience made a huge impact on their daily life.
Later, Chu Kong and Xiang Yun learned that there was a bigger secret surrounding their existence. And it was connected to the incident that happened 30,000 years ago. They worked together to unveil all the secrets while realizing that the love they shared had transcended their mortal lives.
Love You Seven Times Review
Love You Seven Times was an adaptation of a novel titled Seven Unfortunate Lifetimes, All Thanks to a Single Moment of Impulse, written by Jiu Lu Fei Xiang. If you found this drama had a familiar aura with the legendary Love Between Fairy and Devil deama. Then you are not wrong.
Both novels were written by the same author and share the same universe. Jiu Lu Fei Xiang was also the talented person behind the amazing story of Back From The Brink drama, The Blue Whisper, and the upcoming drama, Si Ming.
And if you are familiar with Bahasa Indonesia, my fellow reviewer The Dewi has translated another Jiu Lu Fei Xiang's novel titled Sansheng, Wangchuan Wu Shang or Sansheng, Death Exist Not at the River of Oblivion into Bahasa Indonesia.
Back to the drama. I read the novel years ago (this novel was published in 2014), and I still remember the satisfaction and bittersweet feeling that I had when I read the novel. When I read the news of this drama adaptation, my hopes soared up high and I could not wait for this drama to be aired.
And yet, here I am hesitating whether I should continue typing this review or start another review for Zhou Yi Ran's drama You Are Desire. Because I feel a little bit disheartened while watching all 38 episodes of this drama.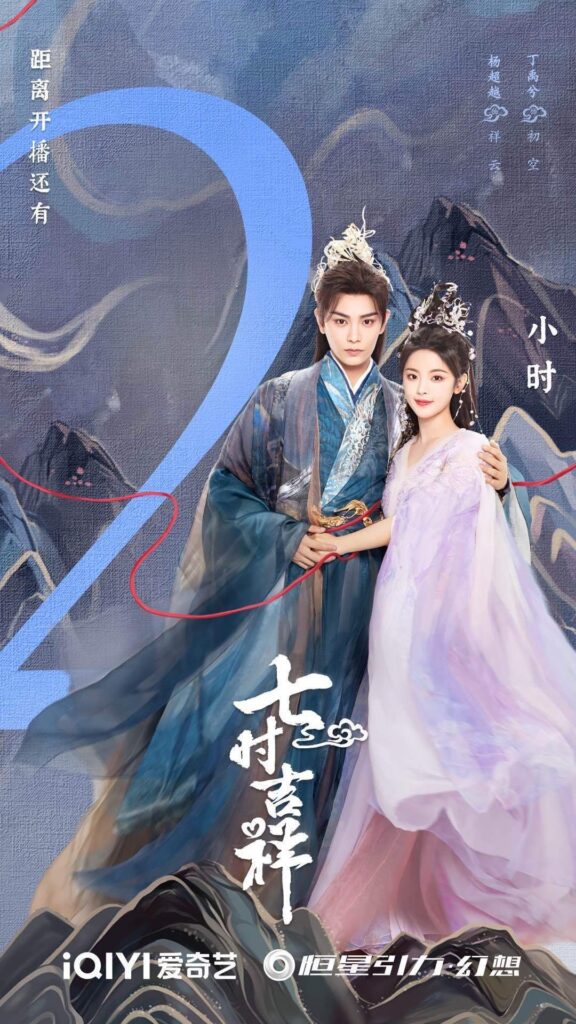 Love You Seven Times was different from my expectations. The comedy was there, I approved. But the story plot was slightly different from the novel which was not surprising though. So, I decided to stop comparing the drama and the novel. And just wholeheartedly immersed myself in the drama.
The story rolled from a silly interaction between Xiang Yun and Chu Kong on their first encounter to the love that deepened through their love tribulations and on to the secret behind the mystery that lasted for 30,000 years. The pace was quite low at the beginning. It unravels the background story and introduces us to our main leads, Xiang Yun and Chu Kong.
Slowly the story moves forward to the love tribulations. Some of them last longer than I expected, but some of them also feel very short. I was kind of lost in several lifetimes because the story rolled too fast without warning. For example the 4th lifetime in Qi State. The story background is only explained in a short letter read by Xiang Yun because when they wake up, they already a married partners. Meanwhile, the 2nd lifetime covers the childhood and teenage years of Lu Chang Kong and Song Xiang Yun.
I had to admit that Ding Yu Xi was perfect for Chu Kong's role. He and Changheng (from Love Between Fairy and Devil) completely changed my perspective and imagination of a Heavenly God of War. While Changheng's personality and appearance were fit to be a royal prince, Chu Kong was more like a young master from a prominent family. He dressed more ostentatiously than Changheng.
With those pretty faces and gentle attitudes, you could hardly believe that their role was to be the protector of the realms. If I were the Heavenly Emperor, I would choose someone like Ye Hua (Eternal Love: Ten Miles of Peach Blossoms drama) or maybe Ling Bu Yi (Love Like the Galaxy drama).
Both of them had a different kind of aura that was way more convincing than Changheng and Chu Kong. But let's face it, Heavenly realm people always appear gentle and sweet. Even the villain looked handsome and sweet (remember my favorite villain Rong Hao from Love Between Fairy and Devil?).
Love You Seven Times was Yang Chao Yue's second main role in 2023 after The Journey of Chongzi. She also appeared in several dramas as a guest role, such as in Fireworks of My Heart. I would not say that her acting was bad, but let's be honest. The main star of this drama was Ding Yu Xi. Even though I love to see beautiful faces, a good drama needs more than just a pretty face. However, Yang Chao Yue was doing a very good job in this drama. You could see that her acting was improving a lot.
As for Ding Yu Xi, should I say more? After the Romance of A Twin Flower drama in April 2023, we got to see him again in this drama. And I should say that I like him more in this drama. I used to rant about how his hairstyle in The Romance of A Twin Flower drama was the same as Han Shuo's in The Romance of Tiger and Rose. However, I would not say anything about his hair in this drama. I was long at peace with the fact that he did look more handsome with a side part hairstyle and it had become his signature style.
Ding Yu Xi once again aced the hero character in this drama. He was playful, adorable, and powerful at the same time. But I did not see much difference between his character in the Romance of A Twin Flower and The Romance of Tiger and Rose. I think he had become too familiar with this kind of role and we needed to see him as a different character.
Since I watched Love You Seven Times and You Are Desire at the same time, I was familiar with the face of Hao Xuan, the Heavenly Emperor. In You Are Desire, Edward Zhang acted as Zhou Yi Ran's uncle, Luo Qing He. But you might also recognize him in New Life Begins as Yin Song, the villainous 2nd Prince.
Another familiar face in this drama is Lin Bo Rui. He used to act as Dongfang Qingcang's right-hand man, Shang Que. In the previous drama, he acted as a naïve general, but this time he showed that he was quite good being a villain. But of course, my favorite scene was when he became the adorable Qian Ren in Xiang Yun's third lifetime.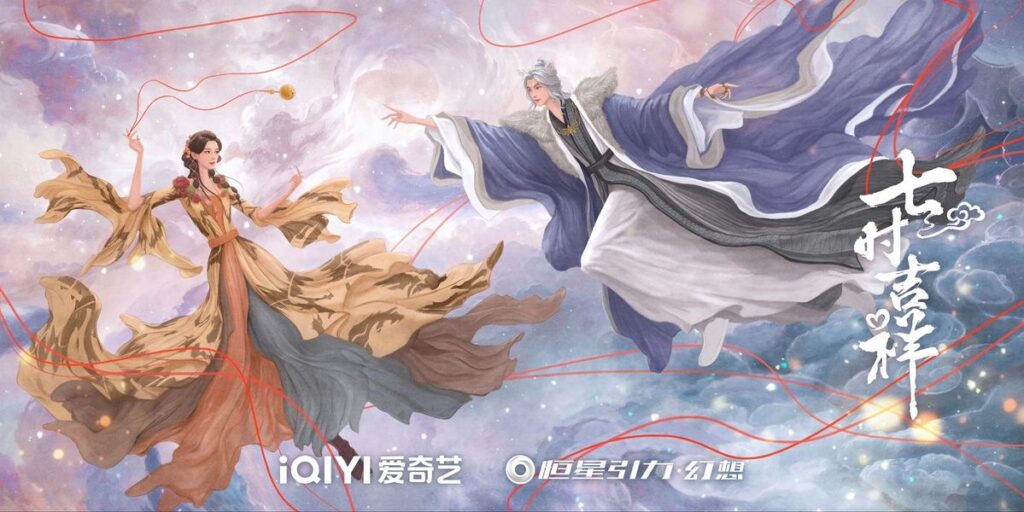 Love You Seven Times was the result of a good collaboration between Li Nan and Du Lin, the directors. This was the first time I watched their work of art and I had to say that they deserve the praise. Well done mister directors! 👍
Overall, Love You Seven Times drama was giving me a good entertainment. Although I was a bit bored during the 2nd lifetime, the story progressed quite well. The character developed pretty well. Xiang Yun started as a bold little fairy but then she transformed into an empress, She was mature but did not lose her playful nature.
Meanwhile, Chu Kong starts as a heartless God of War who finds love during his love tribulation. It was quite a journey for them to admit their feelings while the people around them could see their affections clearly.
The Cinematography
Ahhhh… once again a drama that visually brings me happiness in every episode. The colorful and bright sets, beautiful costumes, gorgeous makeup, and the hairdo. They were all stunners. I used to pay more attention to the headdress. But this time I thought they were a little bit too much.
The design was so high that it was towering over their head, especially Chu Kong's. Can you imagine Chu Kong went to war with those intricate headdresses? I am sure he'll be the most fashionable God of War in the whole realm…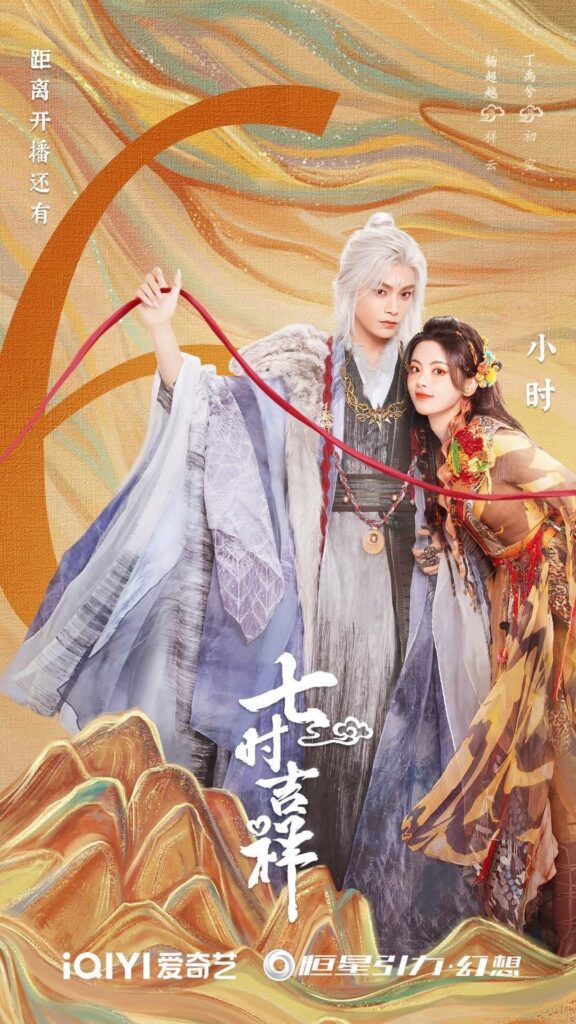 The costume was a feast for the eyes. Once again I could see cotton candy-colored robes made from light fabrics that fluttering under the wind. It was so pretty. I even fell in love with Xiu Min's black and white robe that he wore in Sheng Ling Sect.
The person behind the beautiful costumes was costume designer Yi Xiao Ya. The same person behind Love Between Fairy and Devil and The Princess and The Werewolf's costumes. I still could not get over Dongfang Qingcang's Moon Tribe costume. It was so majestic and whimsical at the same time.
Here in this drama, she still uses the same concept as in Love Between Fairy and Devil. Soft-colored light fabric with layered design for the Heavenly realm. Dark-colored heavy fabric and structured design for Moluo Clan people.
The sets were another thing that I admire a lot. Everything was so detailed and very well thought out. I feel a sense of familiarity with the Moluo Clan's terrace where Cang Hai, Chu Kong, and Xiu Min used to sit and talk. The alley and the tree were almost similar to Xiao Lan Hua's Arbiter Hall.
Even though there were many similarities, I have to say that the Heavenly sets in this drama were better than Love Between Fairy and Devil, especially the star pavilion where Xiang Yun and Chu Kong saw love-shaped clouds.
The CGI in this drama was AH-MA-ZING! My favorite part was the scene when Jin Lian gave Chu Kong the Tianji Mirror. It seemed simple, but I love to see how flawless the CGI was. And you would not miss my favorite love tribulation. Xiang Yun and Chu Kong's first lifetime.
They fall into the Mortal realm and become animals. Chu Kong the great God of War turned into a boar while the pretty Xiang Yun woke up as a small tiger. The animation was good and every little detail was superb.
I really like every detail in this drama. They had spent so much money in the right place. Even if this drama was not your cup of tea, dear readers… I still suggest you watch it because the visual was too beautiful to ignored.
The Story
Dear readers, Love You Seven Times' story pace was a bit slow from the beginning to the 2nd lifetime. So if you feel a little bored, do not give up. The fun part was just right ahead of you. The 3rd lifetime was adorable and funny. The 4th lifetime was short. The 5th and 6th were connected to the incident 30,000 years ago and their present life.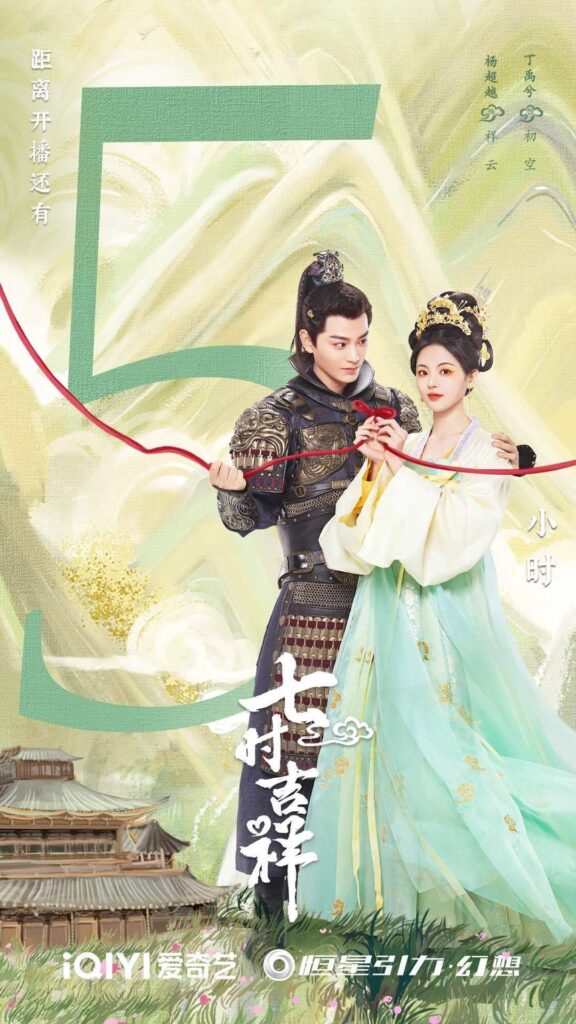 The beautiful set in Love You Seven Times consisted of six realms. It was told that the land of iridescent clouds formed six realms which were Heavenly realm, Mortal realm, Void realm, Mysterious realm, Sea realm, and Illusionary realm. The story starts at the Marriage Pavilion in the Heavenly realm where Xiang Yun works.
I was interested in this Marriage Pavilion. It was stationed in a palace between the clouds and operated by fairies, yet, the whole situation was like a normal workplace in a modern world. People were walking around looking busy, while the others seemed dazed at their so-called cubicles.
The Marriage Pavilion itself was responsible for connecting people and was in charge of marriage in six realms. The fairies of the Marriage Pavilion collect the words of marriage in every prayer. Then they turn the words into prayer tablets. Later, every prayer tablet would be transcribed into the Books of Marriage.
Those books would be taken to the Red Thread department where Xiang Yun worked. She would choose couples that suit each other and then bind their prayer tablet with a red thread. And those people later would become a soulmate. In other words, Xiang Yun was a Chinese version of Cupid.
The first lifetime started as an accident. Back then, Xiang Yun was determined to fulfill Emperor Hao Xuan's wish for his brother, Chu Kong, to get married. Or else, he would destroy the Marriage Pavilion.
So Xiang Yun came up with an idea to make Chu Kong willingly marry the Princess of the Eastern Sea, Ying Shi. She uses an ancient artifact belonging to the Red Thread Master. However, the Love Knot binds her and Chu Kong after she wakes him up due to a sense of familiarity that she felt when she saw him.
Amidst her panic, Xiang Yun ran to the broken Mortal Well and fell into the Mortal realm where she was born as a tiger while Chu Kong who was dragged behind born as a boar. The first lifetime was bad enough for her. But the problem was the Love Knot made them have to go through 7 lifetimes together. Chu Kong intentionally made her his tribulation partner, so Xiang Yun could never say no or avoid the tribulation.
Every lifetime had a different plot. I like the way they use Immortal Li's character as a Heavenly novelist who loved to write a tragic story for another immortal's love tribulations. He even planned to sell his story as a novel so he could earn many spirit stones (Heavenly realm's currency).
This sassy character was one of the characters who liven up the scene with their funny remarks. The other one was the Red Thread Master. He was the one who turned an auspicious cloud into a fairy. And this fairy was the one and only Xiang Yun. Meanwhile, Immortal Li was Xiang Yun's closest friend. They always acted like they were siblings and everybody in the Heavenly realm knew how close they were.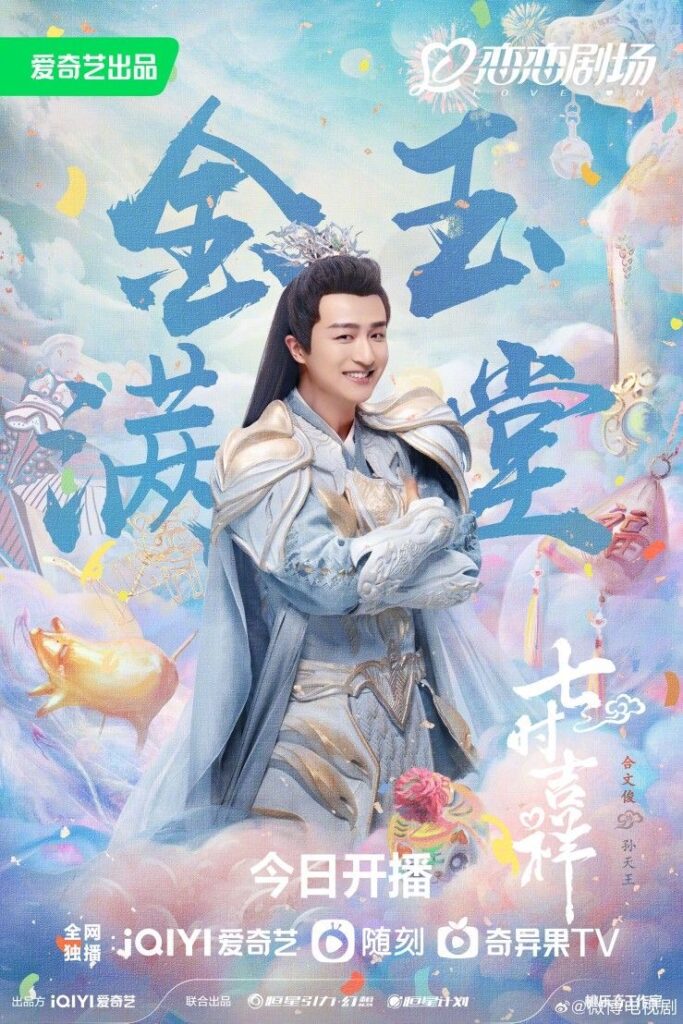 After their first lifetime, Chu Kong realized that his primordial spirit was restored greatly. Coincidentally, the heavenly prophecy appeared and stated that Cang Hai, the great devil from 30,000 years ago would resurrected a thousand years from now. Therefore, Chu Kong must find a way to restore all his primordial spirit. Little did he know that this matter required a great sacrifice from others.
Chu Kong and Xiang Yun fall in love early in their 2nd lifetime. But none of them was willing to admit the fact. Chu Kong and Xiang Yun were both immortal and never cared about humane feelings. Including about falling in love and losing the one you love. And this lifetime was quite a shock for both Chu Kong and Xiang Yun. Chu Kong never experienced that someone would shield him from death as Xiang Yun did.
I was a little bit at a loss here. Xing Yun was just an ordinary fairy whose job was to arrange soulmates for mortals. She did not get in touch much with death but Chu Kong was a God of War who often met death at war. How could he become so lost like that? Was it because Xiang Yun revoked the old feeling of love inside him? It might be the most logical reason.
In the 2nd life, aside from Chu Kong and Xiang Yun, there were new characters introduced in the story. They were Xiu Ming, Zihui (the human form of Nuwa Stone Heart), and Jin Luo. Nuwa Heart Stone was an ancient artifact that could revive Cang Hai. And Moluo Clan's Lord Protector was looking for it because he wanted to resurrect the Moluo Clan's monarch.
The stone itself was given to Xiang Yun by the Princess of Eastern Sea, Ying Shi, as payment for Chu Kong's soulmate auction. Later the stone was thrown into the mortal world and turned into a human form named Zihui.
In the 3rd life, Xiang Yun lost her parents to a mysterious killer. The real target of the killer was her Linglong Heart. But she was hiding inside a cabinet so the killer missed her. It was the leader of the Sheng Ling Sect who found her. Due to trauma, Xiang Yun lost all her memories. Chu Kong took her to the mountain and made her his last disciple.
The real reason why he looking for her was because both Chu Kong and Xiang Yun had Linglong heart. They would not have a long life and would die when they reach 20 years of age. Only by replacing his Linglong heart with Xing Yun's Linglong's heart, Chu Kong would have a longer life. If you are confused, just imagine a modern heart transplantation.
However, there was one condition before he could take Xiang Yun's heart. The heart should have the same rhythm. And it could only happen if Xiang Yun fell in love with Chu Kong. So in this lifetime, Chu Kong tried hard to make Xiang Yun fall in love with him. The clueless Chu Kong was helped by Qian Ren and Qian Mou, who often gave him stupid ideas since none of them knew much about the relationship.
The identities of Qian Mou and Qian Ren were special too. Qian Mou was Zihui who lost his memory. Qian Ren was Jin Lian, the Moulu Clan's Lord Protector, who had to go through tribulation to restore his damaged primordial spirit. Then in the middle of the love tribulation, Xiu Ming also joined them.
There was a reason why Xiu Min joined their love tribulations. He wanted to protect Xiang Yun's life. After he learned that Xiang Yun's primordial spirits were damaged after the 2nd lifetime, he went on research and found an ugly fact behind love tribulations.
If two immortals have primordial spirits from the same origins that went into love tribulation and one of them voluntarily sacrifices one's life for the other, it means that he/she would replenish the other's primordial spirits by his/her primordial spirits. In other words, as one falls, the other rises. Xiu Ming believed Chu Kong wanted to kill Xiang Yun For her primordial spirits. He wanted to stop it because Xiang Yun was the person he loved dearly for years.
Chu Kong learned about the fact from Xiu Ming and got angry with Hao Xuan because he kept the fact a secret from him.
The 4th lifetime was quite short and fast, so you should pay attention more when you watch it. The 5th lifetime and the rest were a part of Xiang Yun and Chu Kong's journey to find the truth about what happened 30,000 years ago.
The ending of Love You Seven Times was a happy ending, of course. I was glad because if they went through tragedy in 7 lifetimes and they did not end well, it was going to be a heartbreaking moment. Was I satisfied with the ending? Well, I feel it was a little bit rushed, but since everybody had a good ending, I was quite satisfied. You can read about it in Love You Seven Times ending explained post, that I also wrote.
The Characters
Xiang Yun / Cang Hai / Song Xiang Yun / Yang Xiao Xiang
Xiang Yun (played by Yang Chao) is a carefree, hard-working, friendly, loyal, and smart little fairy. She worked at the Marriage Pavilion under the guidance of the Red Thread Master. Her main job was to find a perfect soulmate for those who pray for marriages.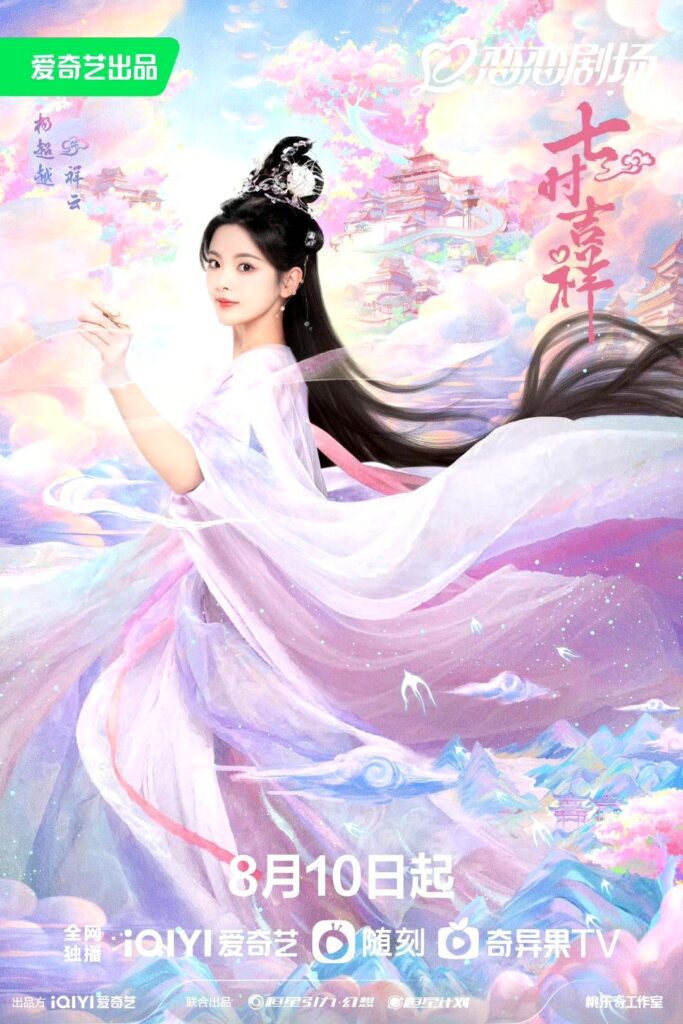 Even though Xiang Yun never knew how it felt to fall in love with someone, she enjoyed her job very much. She had many ideas and although sometimes it was not feasible, Xiang Yu did her job well.
Xiang Yun's had a special background. However, since most of the fairy in the Heavenly realm was created from many ordinary things, nobody pays attention to this little fairy. Until the royal prince of the Dixiu Clan, Xiu Ming saw her. He realized that Xiang Yun was a reincarnation of the Moluo Clan Empress, Cang Hai. She died 30,000 years ago after Chu Kong, the God of War used half of his primordial spirit to eliminate Cang Hai.
Back then there was a heavenly prophecy that stated the Moluo Empress would turn evil and destroy the world. Unfortunately, Xiang Yun was reincarnated without her memories. She did not have a slight remembrance of the past events. Her past as well as the incident 30,000 years ago was surrounded by mystery and it seemed nobody knew what really happened at that time.
In the 1st lifetime, Xiang Yun turned into a small tiger. In the next life, she was born as the daughter of Prime Minister, Song Xiang Yun who was stubborn and naïve. In the 3rd life, she was born as Yang Xiao Xiang, the orphaned girl who had a Linglong Heart and later became Chu Kong's disciple. In the 4th she was the wife of General Chu Kong, and in the 5th life, she became Cang Hai, the powerful Empress of the Moluo Clan.
Chu Kong / Lu Chang Kong
Chu Kong (played by Ding Yu Xi) is the Heavenly realm God of War who has a cold and indifferent nature, arrogant, and powerful. He was a mysterious person because nobody had seen his face before. Chu Kong's age was older than 50,000 years and he was regarded as the ancient God of War. Xiang Yun thought he was an old and wrinkly old man, therefore nobody wanted to be his spouse.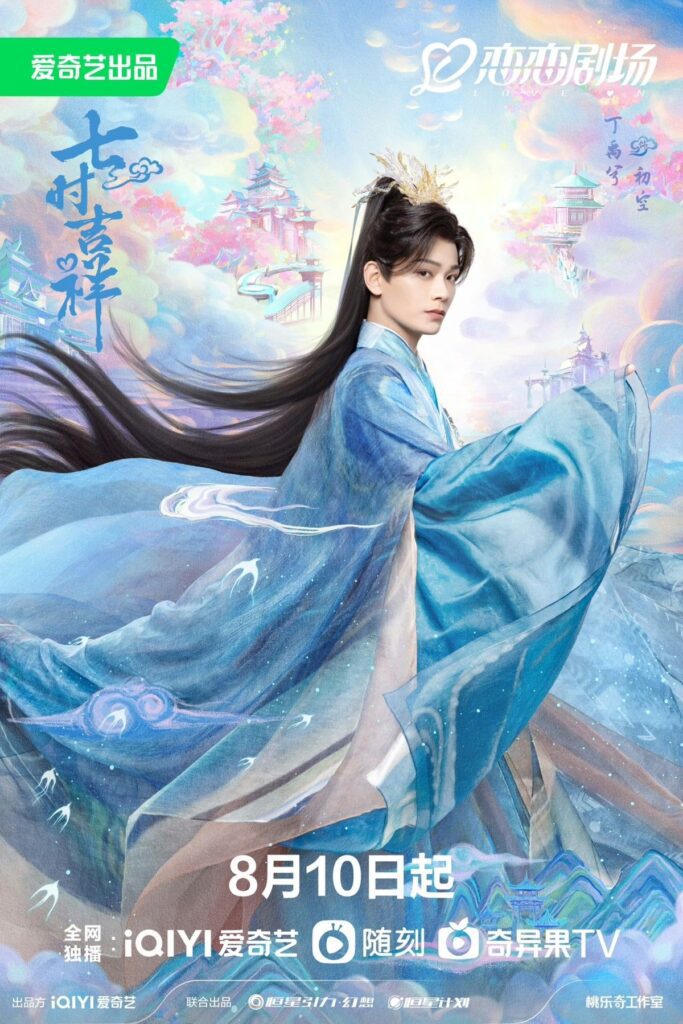 As the younger brother of The Heavenly Emperor, Hao Xuan, Chu Kong also was a descendant of the Qilin Divine Clan. He was the second young master of the Qilin clan and possessed a great power that could destroy or heal. And when Chu Kong unleashed his power, there would be a huge gold qilin appeared above him.
Chu Kong always despises romantic love. He never accepted any match and had avoided the chance of love several times. Chu Kong was willing to take many tribulations as an immortal but always avoided the love tribulation. By going through tribulation, an immortal could restore their primordial spirit. And Chu Kong's primordial spirit was severely damaged 30,000 years ago.
However, no matter how many tribulations he took, his body was never fully restored. And because Cang Hai would be resurrected, Chu Kong must prepare for the war. And the last option that he must take is the love tribulation.
In his daily life, Chu Kong was a lonely god. He did not have many friends. The only god who was close and could regarded as his friend was Xiu Ming, the royal prince of the Dixiu Divine Clan. They often spend time playing chess or talking.
Chu Kong lived his 1st lifetime as a boar. In the 2nd life, he was Lu Chang Kong, the son of the Great General of Chen Kingdom, General Lu. In the 3rd life, Chu Kong was the head of the Sheng Ling sect and was born with Linglong Heart. He became Yang Xiao Xiang's master.
In the 4th lifetime, Chu Kong and Xiang Yun were born in switched bodies. In the 5th lifetime, Chu Kong was born as himself from 30,000 years ago. The second young master of the Qilin clan.
Xiu Ming
Xiu Ming (played by Xing Ze) was the last royal prince of Dixiu Clan. He was gentle and sweet. He hides his thoughts, desire, and loneliness inside him. Even Chu Kong, his best friend, did not know about his past. Xiu Ming possessed a flower jade which he regarded as the most important thing in his possession. The jade held a special meaning for him because it was given by a special person in his heart, Cang Hai.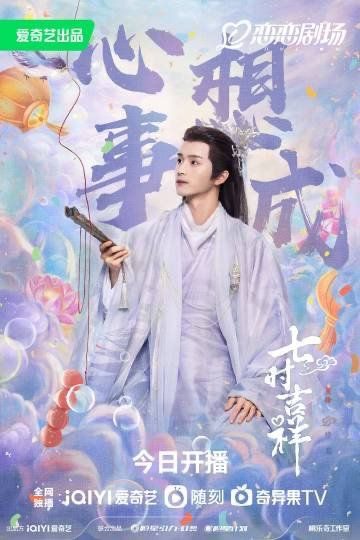 As someone who already lived 30,000 years ago, Xiu Ming had a different impression about what happened back then. He firmly believed that Cang Hai was wronged but he did not have any evidence to prove it. Xiu Ming recognized Xiang Yun as the reincarnation of Cang Hai due to their similar appearance.
The Conclusion
Love You Seven Times is a nice drama for your weekend. The story was light and the romance was sweet enough. The real star of this drama was the amazing visuals. If you like Love Between Fairy and Devil drama or The Blue Whisper, then this drama is for you.
This drama is an adaptation of a novel titled Seven Unfortunate Lifetimes, All Thanks to a Single Moment of Impulse, written by Jiu Lu Fei Xiang. However, if you are a book person and want to read the novel, I suggest that you should watch it before you read it. If not, you might feel a little bit disheartened like I did. Anyhow, see you in the next post of drama review. Happy watching!