August is finally here. Last month we have gave you Chinese dramas release in July 2023 article. Right now I'm still waiting for Story Of Kunning Palace drama to be aired, but I think I still have to wait patiently. However, I hoped some miracle to happen. And for those who still feel lost, this was some new Chinese dramas guidance that release in August 2023, for you to warm your nights.
Upcoming New Chinese Dramas Premier in August 2023
1. I'm Nobody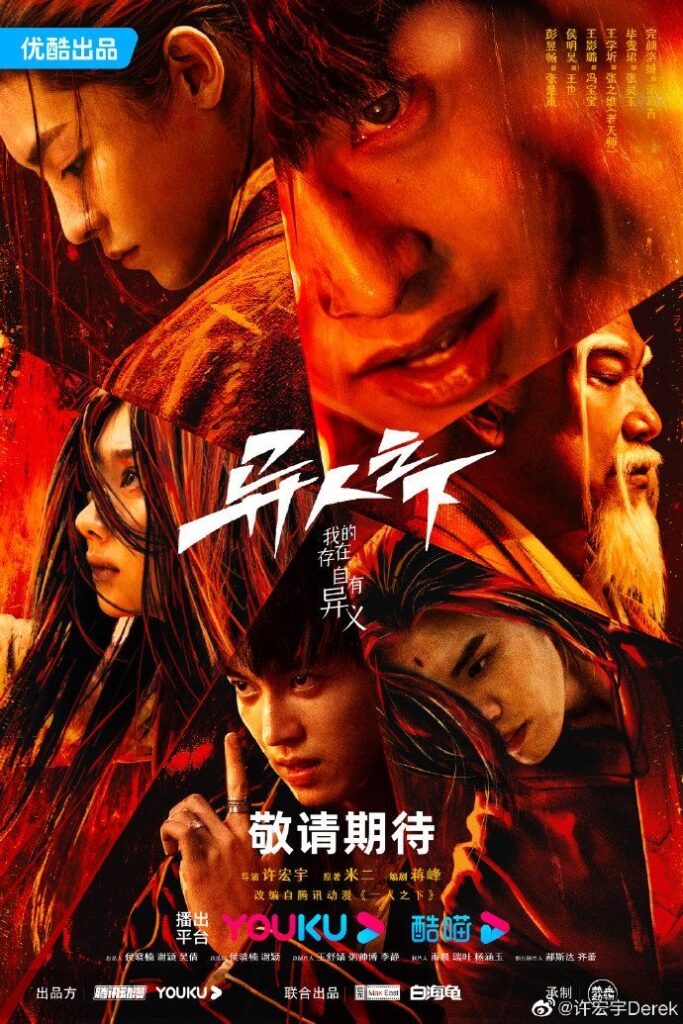 Title: I'm Nobody
Also Known As: 异人之下, Yi Ren Zhi Xia, The Outcast, Under One Person, Alien
Cast: Peng Yu Chang (Zhang Chu Lan), Neo Hou (Wang Ye)
Genre: Fantasy, Drama, Wuxia, Adventure
Date of Release: August 04, 2023
Episodes: 36
Original Network: Youku
Where to Watch: Youku
Adapted from the comic "Under One Person" by Mi Er
Dear reader, if you are a fan of zombie stories, this one is for you. We watched the trailer and it was full of exciting actions.
A normal college student named Zhang Chu Lan caught up in a terrible incident in a small village. He was there to visit his grandfather's grave when he was assaulted by zombies. A mysterious girl appeared and with a knife, she lead a fight with the zombies. After the encounter, Zhang Chu Lan's life changed. He learned martial arts techniques taught by his grandfather.
The technique known as Qi Ti Yuan Liu was a technique that was sought after by many martial arts groups with ulterior motives. Zhang Chu Lan embarks on a journey to find out his grandfather's real history and his connections with Feng Bao Bao.
2. Teresa Teng, I Only Care About You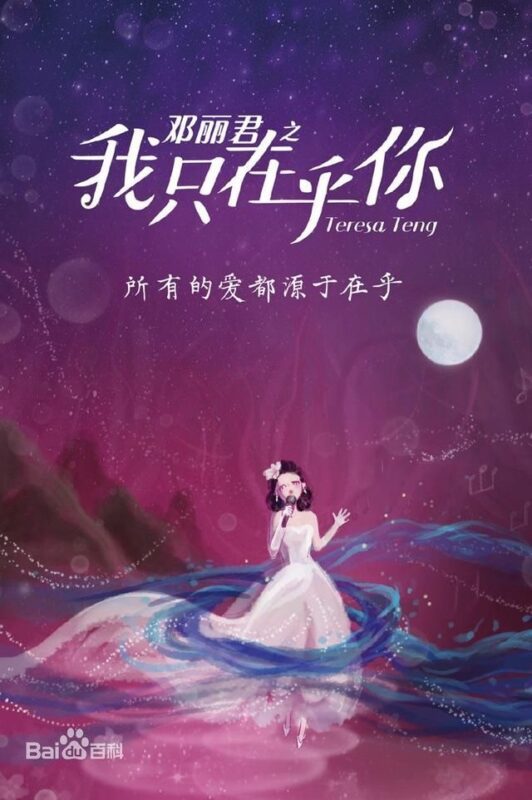 Title: Teresa Teng, I Only Care About You
Also Known As: 邓丽君之我只在乎你, I Only Care About You, Deng Li Jun Zhi Wo Zhi Zai Hu Ni, Wo Zhi Zai Hu Ni
Cast: Michelle Chen (Teresa Teng), Peter Ho (Wang Zhong Wen)
Genres: Music, Historical, Life
Date of Release: August 5, 2023
Episodes: 56
Original Network: Dragon TV, iQiyi, JSTV
Where To Watch: Dragon TV
Calling out to every fan of the great Taiwanese singer, Teresa Teng. This drama was something you should not miss.
Teresa Teng was known as "The Eternal Voice of Chinese Music". Her warm and gentle personality stayed in the memory of Chinese people as well as her songs even after her death. Teresa Teng, I Only Care About You was a drama based on her real life story. It tells you about the growth of her career in three stages as she soar in popularity, went to bigger stages outside Taiwan, and her days when she tried to return to normalcy.
There you have it dear readers, our guidance for the upcoming drama in Augus 2023. We'll keep this post updated, so don't forget to stay tune.
3. Love You Seven Times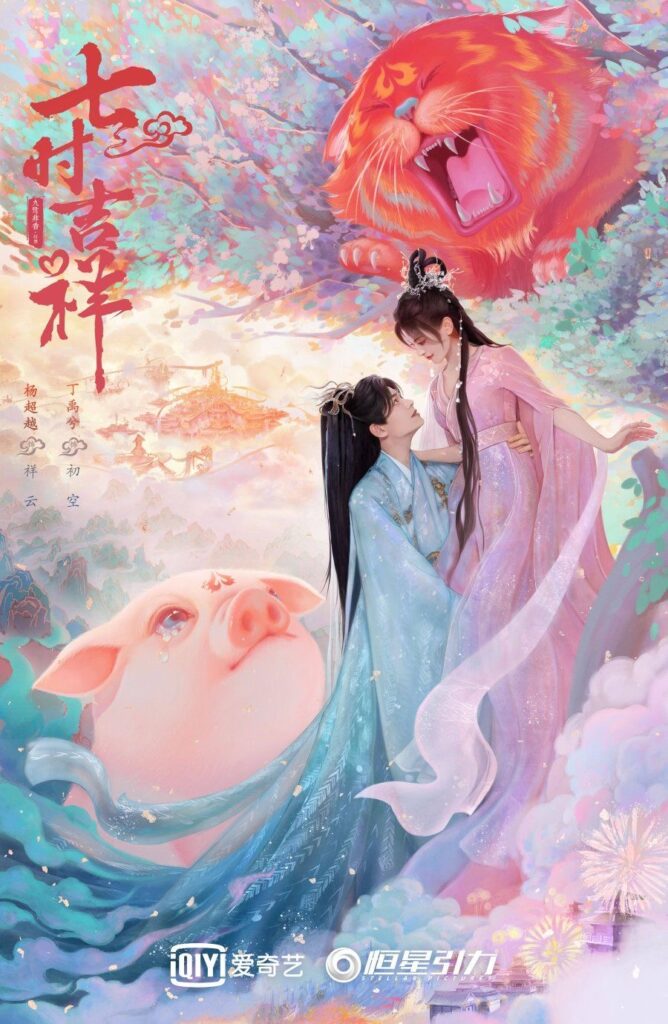 Title: Love You Seven Times
Also Known As: 七时吉祥, The Seventh Generation
Cast: Ding Yu Xi (Chu Kong), Yang Chao Yue (Xiang Yun)
Genres: Romance, Wuxia, Drama, Fantasy
Date of Release: August 10, 2023
Episodes: 36
Original Network: iQiyi
Where to Watch: iQiyi
Adapted from the web novel "Yi Shi Chong Dong, Qi Shi Bu Xiang" by Jiu Lu Fei Xiang
For those who love the fantasy drama Love Between Fairy and Devil, you would be excited to wait for this drama to be aired. Love You Seven Times was written by the same author of Love Between Fairy and Devil and it happened in the same universe.
Xiang Yun was a fairy in Yue Lao Pavilion. She used to be a cloud, but one day Yue Lao Dian turned her into a fairy. Chu Kong was a disciple of Uri Xingjun. One day he got lost and entered Yue Lao Pavilion. Because he accidentally broke Xiang Yun's fan, Chu Kong and Xiang Yun quarreled and messed up the red strings.
The red strings connected two people who were destined to be lovers, regardless of time, place, or circumstances. And the red strings arranged the fates of the people from three worlds. The Jade Emperor knew about this accident and punished Xiang Yun and Chu Kong. They could not return to heaven until after the seven lives of love.
4. The Legend of Zhuohua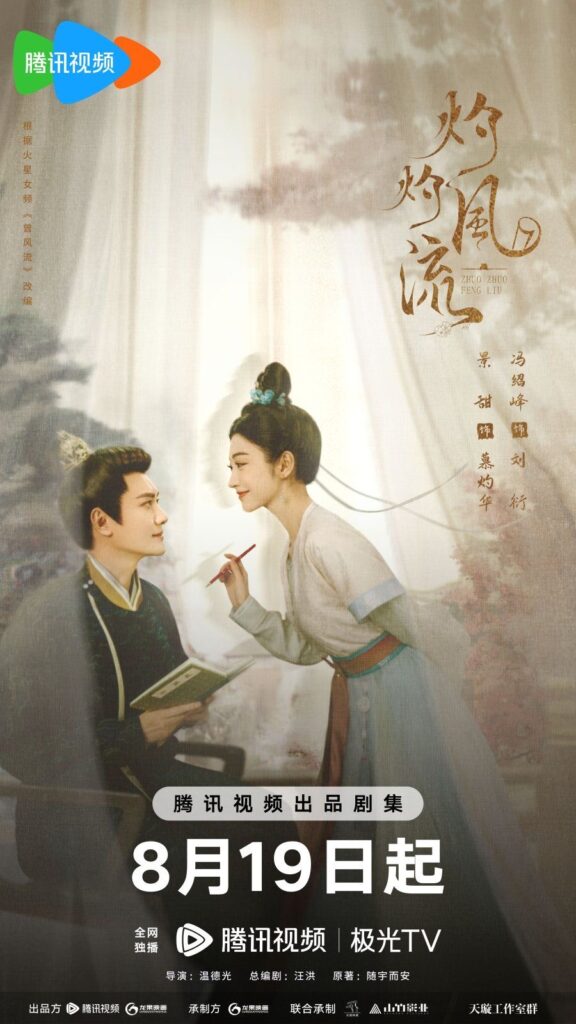 Title: The Legend of Zhuohua
Also Known As: 灼灼风流, Nv Ren Bu Hao Hao Du Shu Shi Yao Jia Ren De, Zhuo Zhuo Feng Liu
Cast: Jing Tian, Feng Shao Feng, Wang Li Kun, Zhou Yi Ran, Xu Hai Qiao
Genres: Historical, Romance, Fantasy
Date of Release: Aired: Aug 19, 2023
Episodes: 40
Original Network: Tencent Video
Where to Watch: WeTV, Viki
Adapted from the web novel: "Ceng Feng Liu" by Sui Yu Er An
The Legend of Zhuohua is a story about woman's empowerment. Through the eye of Mu Zhuo Hua, we learned that anybody could dream high. However, only those who were willing to work hard and face every obstacle could soar high and achieve their dream. Although the theme was quite heavy, the drama itself promised enjoyable entertainment.
Mu Zhuo Hua was the 7th daughter of the Mu family in Jiangnan. She wanted to become a female official for a noble intention and refused to be a traditional woman who stay in the backyard. Mu Zhuo Hua escape from her own wedding and entered the capital on her own. She prepared for the examination and at the same time had to find a way to support herself by working as a physician.
On her journey, she met Liu Yan, a god of war who was on his path of revenge. They started their relationship by using each other for their own gain. Gradually, they joined hands for a mission to carve a better world where women could enter the court as an official.
5. Sweet Games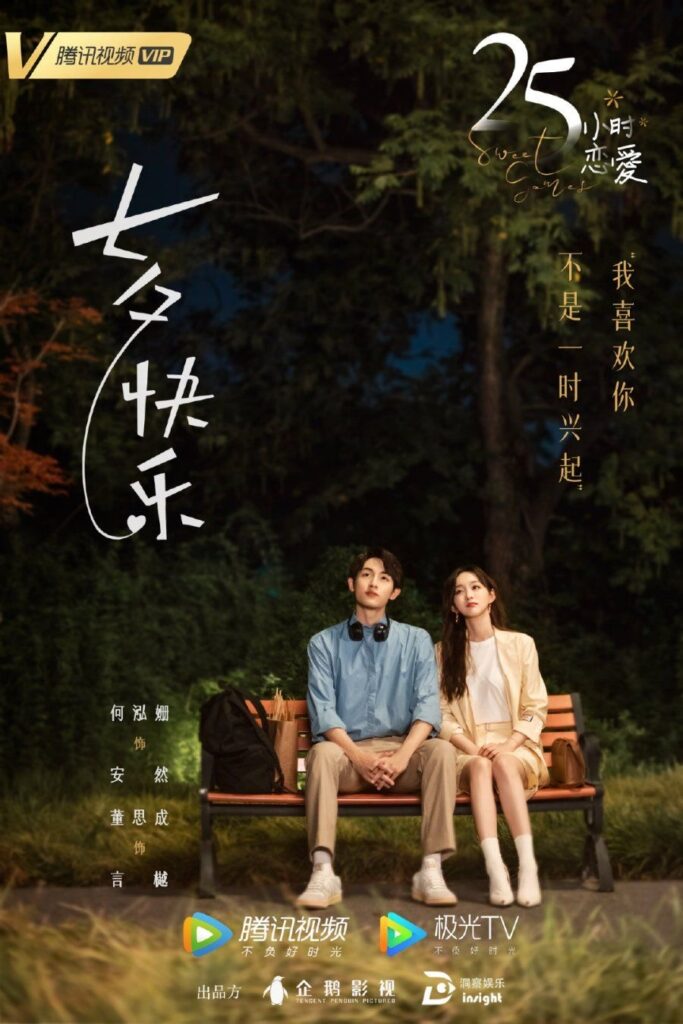 Title: Sweet Games
Also Known As: 25小时恋爱, 25 Hours of Love , 25 Xiao Shi Lian Ai.
Cast: Winwin, He Hong Shan
Genres: Romance, Drama
Date of Release: Aug 11, 2023
Episodes: 24
Original Network: Tencent Video WeTV
Where to Watch: Tencent, WeTV, Viki
A love story about an older woman and a younger man was always interesting to watch. Moreover if involves a romantic evening. After we saw Jin of SEVENTEEN in Exclusive Fairytale, now we get the chance to see Winwin of NCT in this drama. Is this the new era of idol drama? Let's wait and see.
An Ran, a 31-year-old career woman is a high-spirited and lively person. Back then in her college years, she was the most popular campus belle who gain much attention from countless young men in her campus. And one of them was Yan Yue, one of her juniors.
Nine years later, An Ran had become an entrepreneur who strive hard to be successful. She hides behind a successful persona without any financial worries, but in reality, she counts every single penny in her pocket. One day the persona she worked hard to build was exposed. An Ran was brokenhearted and got drunk. She ended up in the bed of her landlord, who unexpectedly was Yan Yue.
Later An Ran realized that Yan Yue was a successful voice actor, known as Heisha. Fate brought them together again when An Ran's company had to collaborate on a project with him. Yan Yue was delighted with the development of their relationship because he never stop liking her. Meanwhile, An Ran started to find comfort when she was around him.
6. You Are Desire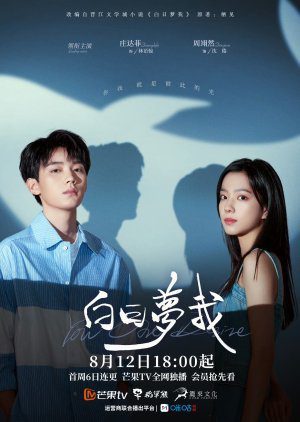 Title: You Are Desire
Also Known As: 白日梦我, Bai Ri Meng Wo, Daydreaming Me
Genres: Romance, Youth
Cast: Zhou Yi Ran, Sabrina Zhuang
Date of Release: Aug 12, 2023
Episodes: 30
Original Network: Mango TV
Where to Watch: MangoTV, Villa
Adapted from the novel "Bai Ri Meng Wo" (白日梦我) by Qi Jian
Another must-watch drama from Zhou Yi Ran. After the success of When I Fly Towards You drama, now we could enjoy his handsome and youthful appearance in another romance drama, You Are Desire.
After her parents divorced, Lin Yujing lived with her mother. But one day Ling Yujing's mother sent her to visit her father and his new family in another city. Being uncomfortable with the surrounding, Ling Yujing wished to return home as soon as possible. But her mother has made an arrangement for her to continue living with her father, who did not seem to welcome her.
Feeling abandoned by both of her parents, Ling Yujing finds companionship with Shen Juan, her ill-tempered deskmate. Slowly Ling Yujing started to adapt to her new life and new family. Fortunately, her stepmother and stepbrother welcome her warmly. Her school life also went smoothly.
Just as her life started to get better, Ling Yujing's mother decided to take her back to her hometown. Ling Yujing once again had to start a new life. A year later, she met again with Shen Juan at the university. She learned that his family had experience tragedy. Ling Yujing and their friends help Shen Juan to overcome his trauma and rediscover his direction in life.
There you have it dear readers, our guidance for the upcoming new Chinese dramas premier in August 2023. We'll keep this post updated, so don't forget to keep checking this post.