Title: The Long Ballad
Also Known As: 长歌行, Chang Ge Xin, Song of the Long March , Princess Changge, The Long March of Princess Changge
Director: Zhu Rui Bin, Cheng Feng, Gu Zhi Wei
Genres: Wuxia, Historical, Romance, War
Episodes: 49
Year: 2021
Original network: Tencent
Adapted from the manhua "Chang Ge Xing" (长歌行) by Xia Da (夏达)
The Long Ballad Synopsis
Love Better Than Immortality is a Chinese wuxia drama released in 2021. The story is about Princess Li Changge, she was the daughter of the Crown Prince of the Tang Dynasty. Her father, Li Jiancheng, and the rest of her family were murdered by her uncle, Li Shimin. He leads the coup d'etat to take over the crown prince's position. Her mother seemed to sense something and managed to send Li Changge away to avoid the raid. But Li Changge returns and finds the bloody scene as well as her dead mother.
Li Changge steals the crown prince's seal that belongs to her father and leaves Chang'an. Her goal is only one; to raise an army and avenge the death of her parents.
On her long journey, Changge faces a myriad of difficulties and also meets many people who help her grow up into a mature princess who puts the people first above all else. Will her journey end with her revenge? Or will Changge finally find her love and happiness amidst the turmoil of the world?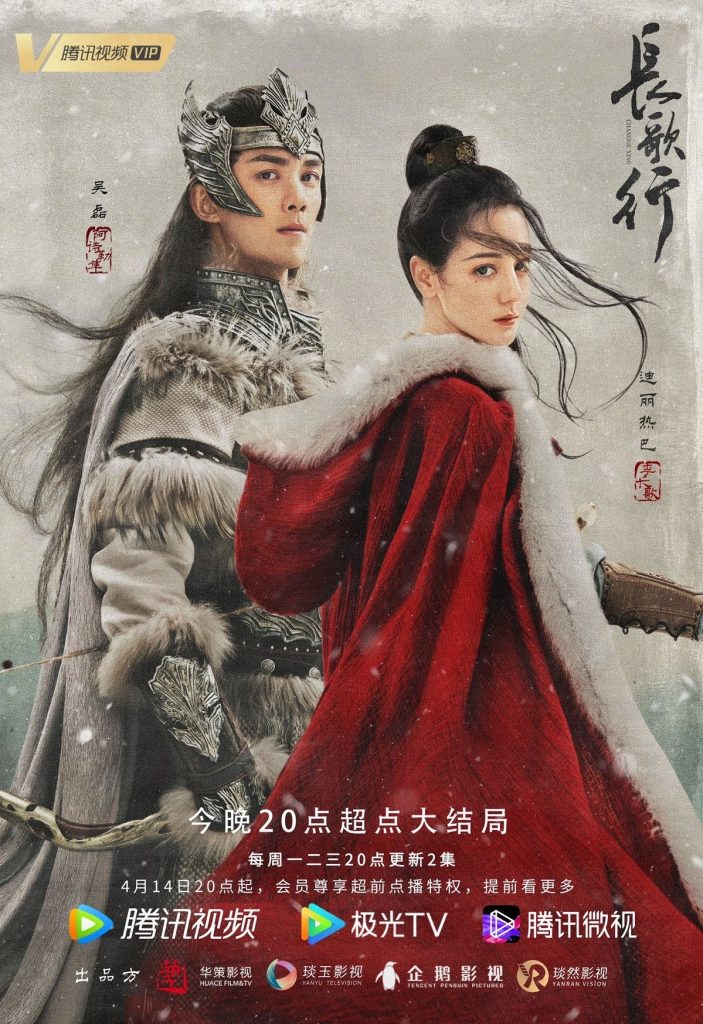 The Long Ballad Review
As a fan of Chinese romance drama, I found it hard to watch The Long Ballad at the beginning. I've been waiting until the 5th episode, but I can't find what I'm looking for… a scene that makes my heart race when the male lead falls in love with the female lead, or vice versa. Felt dissapointment, I question myself:
Should I continue to watch, or drop it?
In the end, I dropped it. But a few days later, The Long Ballad trailer appeared on my Youtube suggestion videos. And it piqued my curiosity, again. My brave heart asked the important question… "If I continue to watch this drama, will I find what I'm looking for?". Hence, this romance devotee will continue her mission once again… "To find the romantic scene of Dilireba and the cute Wu Lei!". 💪🏻
After a long and heavy 49 episodes, I still didn't find what I'm looking for… 😂
Finally What I'm Waiting For, or is It?
The Long Ballad was a real action, historical, and war drama… There was some romance (finally!), but there were only a few scenes. Ashina Sun shows his love for Li Changge in a form of protection. Well, there was a swoon-worthy scene when Ashina Sun treated Changge's wound after she almost got caught by people from Eastern Palace. It was just a forehead kiss, but it melted my heart…😍
If you expect more heavy romantic scenes, be prepared to be disappointed like me. There was no bed scene in this Cdrama. Well, you can't blame me for the high expectations. After watching The Legend of Fuyao drama, I was hoping that every love scene would be like Ethan Wu teasing and flirting with Yan Mi in a flirtatious manner… 😍.
Although The Long Ballad lacks romantic scenes, I managed to sense the romantic ambiance between Li Changge and Ashina Sun. Dilireba and Leo Wu have a great on-screen chemistry. Just don't count the kissing scene on the border of Chang'an. That was an utter disappointment. How could they switch the kissing scene of Dilireba and Leo Wu into a scene of parrots "kissing"…😩.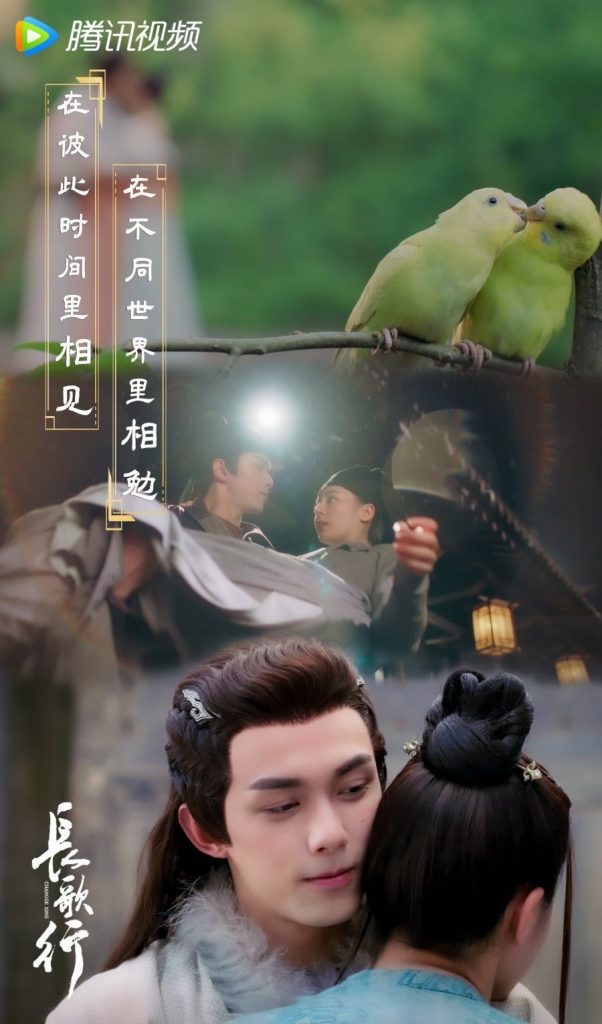 The Excuses Just Don't Heal Me
Well, there were many rumors related to the parrot kiss scene. A rumor said that since the drama was filmed amidst the Covid situation, they decided to alter the scene for security reasons. There was one that said since there was no romantic scene in the original manhua (Chinese language comics) they made it that way to honor the real story. Another rumor said that Dilireba wouldn't kiss Wu Lei because their age difference was too vast, and another one said that Leo has a "kiss policy" that forbids him from having an on-screen kissing scene. Whatever the reason is, it won't change my dissatisfaction😤.
Another surprise for me was that after watching this drama, I was kinda shipping Le Yan and Hao Du. Fortunately, they ended up together. Their romance somehow healed my battered heart.
The Long Ballad Story
The Long Ballad was opened with a bustling street in Chang'an. Several young men looked suspicious. And then, guards from the crown prince's manor quarrel with two young men, Li Changge (Dilraba Dilmurat / Dilireba), stops the quarrel valiantly. She was disguised as a man and was so handsome that people thought she was a prince. In a cuju competition with the envoy from the grassland tribe, still disguised as a man, she shows her strategic skills and wins the competition.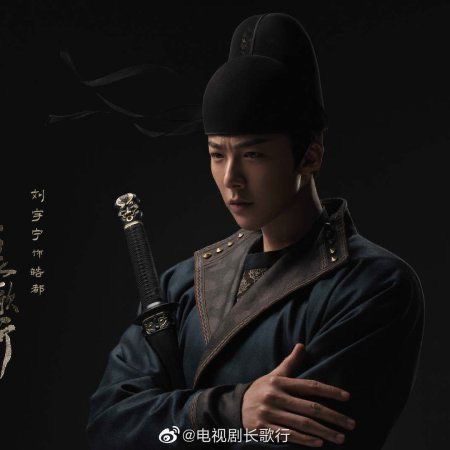 Ashile Sun (Wu Lei), the leader of the tribe's team, was impressed by her assassin. Later on, Changge's father, The Crown Prince Li Jiang Cheng, was killed in the Xuanwu Gate, when he was leading the army to war. Changge who was sent to the temple by her mother senses something was not right. She runs home only to find her entire household, including her mother, was dead. She saw her uncle Li Shi Min (Geng Le) walk out of her mother's courtyard with a bloody sword.
Changge, who was devastated, cried in front of her mother's corpse until one of her uncle's soldiers found her and chased her. Changge's status has changed. From the highly regarded princess, she has become a traitor's daughter. The entire army has been assigned to find her. Amidst them is the highly skilled assassin, Hao Du (played by Liu Yuning). He originated as Li Le Yan's (played by Zhao Lusi) personal guardian. Li Le Yan is Changge's cousin and Li Shi Min's only daughter. Le Yan was also Li Changge's closest friend. Hao Du has been entrusted by his foster father, Du Ru Hui, to kill Changge.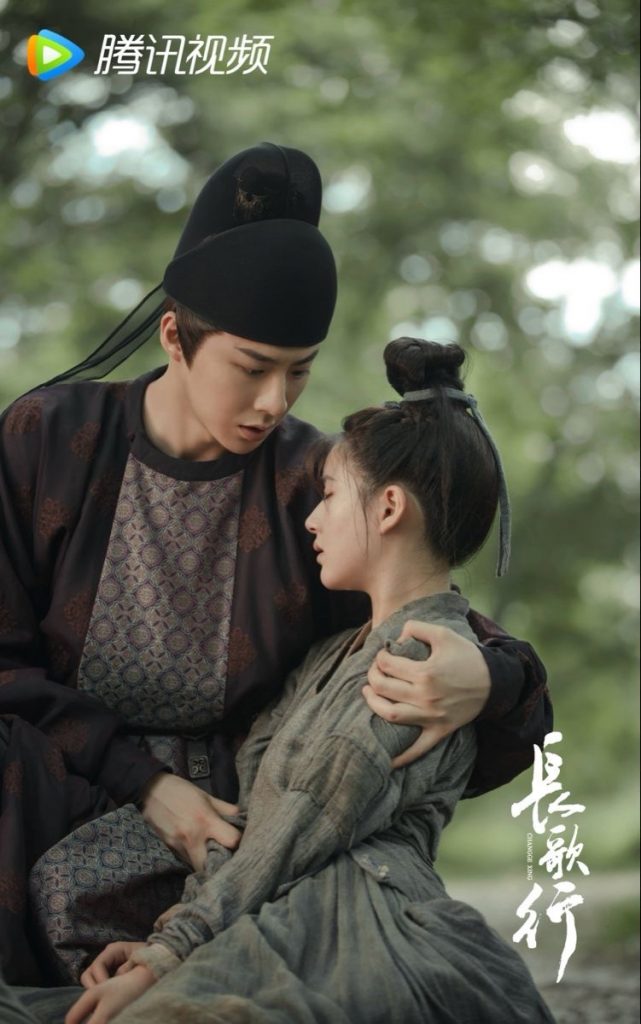 And The Story Goes..
Driven by the sadness of her mother's passing, Changge's goal now is to raise an army and avenge her parent's death. Hence, Li Changge's rocky journey is begun. Even before she left Chang'an, she was shot by Wei Shuyu's arrow and fall into the river. Wei Shuyu (Fang Yilun) is Changge and Le Yan's close friend. They grew up together. Luckily, Sun found Changge lying on the river bank and decided to help her. This is the time when Sun realizes that Changge is a girl disguised as a man.
There was a big surprise at the end of the drama, the secret that shook up Changge very badly. Because apparently, things aren't always what they seem. The uncle that she loathed so much appeared to be a good emperor and he was the only one who truly cared for her and her mother. Changge also found out that her mother had been hiding her identity all this time. And her parents were murdered by someone who was hiding a big scheme for a very long time.
The Impressive Supporting Roles
The Long Ballad has an impressive list of supporting roles. Zhao Lusi has done a great job enacting Li Le Yan. We can all see the character development of Le Yan through all the episodes. From a weak and feeble sheltered princess, Le Yan changed into a strong-willed and mature woman, but still, you'll come to love her for her sweet and kind demeanor. Lusi won Asian Star Award at 16th Seoul International Drama Awards for her role as Li Le Yan. With this achievement, I am sure we will be seeing more and more drama with Lusi in it.
But my heart goes to Liu Yuning. When he was chasing Changge, Hao Du showed a cold and aloof demeanor because he was supposed to be the heartless assassin. But we can see an emotional turmoil inside him when something happens to Le Yan. And I love his grin when Le Yan finally heard his confession. 🥰 I really hope that we'll be able to see another work of him in another drama. Probably as the main role.
It's too bad that I have no impression of Fang Yilun, except for his uncertain demeanor as Wei Shuyu. While other characters were brimming with bravery, Wei Shuyu seemed to be cowardly. On second thought, when I hate a character so much, it's probably a sign that the actor has done a great job portraying his role. I've seen him in several dramas, such as Unique Lady and Jiu Liu Overlord, and he's doing quite a good job there… Apparently, my poor judgment really comes from my resentment towards Wei Shuyu…
The other actor and actress have also done a great job in this Chinese drama. To make a drama worth watching is not a one-man job, it needs a tacit understanding and cooperation between the cast and the crew, quite an amount of money, and an ideal situation. And to be able to produce such an amazing historical drama in the middle of a pandemic is more than superb. Two thumbs up to them!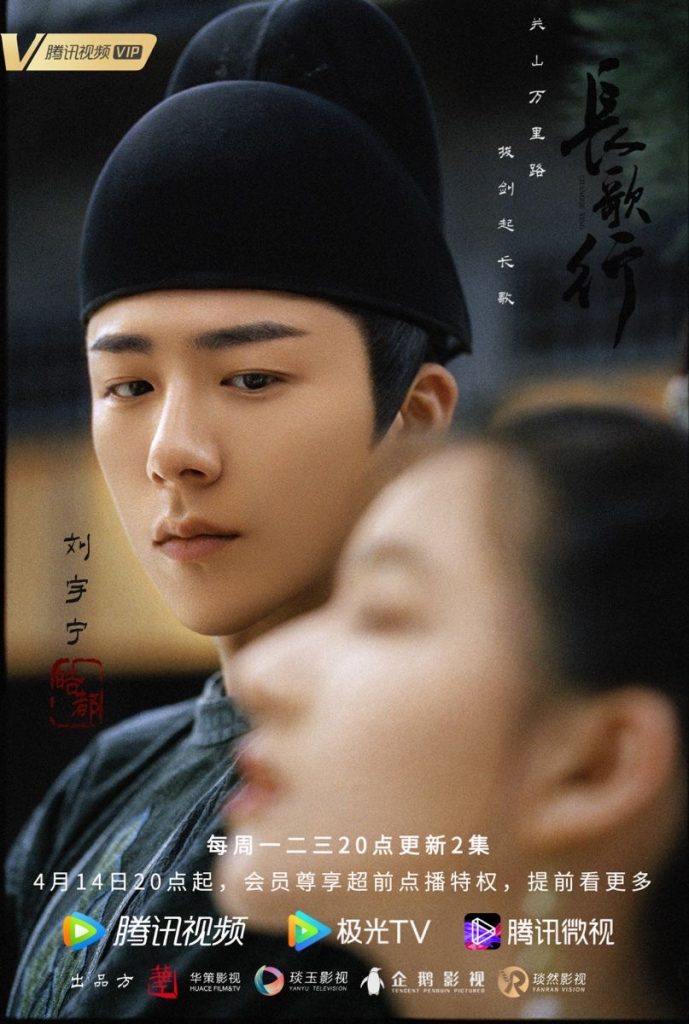 A New Concept of Presentation
I really like the addition of donghua (Chinese animation) format between the live actions. It reminds me that The Long Ballad is an adaptation of an award-winning manhua by renowned writer, Xia Da.
The donghua scenes were well thought out since this Cdrama was filmed in a difficult situation because of the pandemic, therefore fewer people were involved in a huge act such as war.
The cinematography is quite exceptional. The detailed set was well thought out even though some scenes were emitting the vibe of an indoor set. But, they did a great job on lighting and shooting angles. I like how they dimmed the lighting when Sun and Changge were together. It gives you an intimate ambiance between them.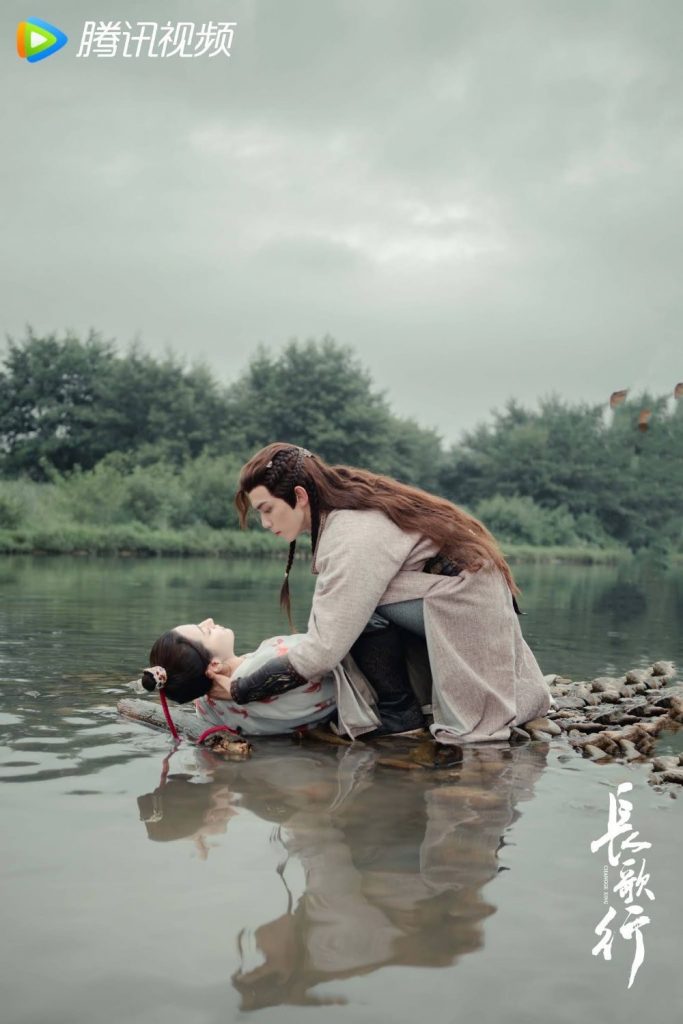 The Costumes Just Great
And let's talk about my favorite subject, costume. The Long Ballad is about Li Changge's journey. She's a valiant princess, therefore her costume is more like a simple masculine gown in a neutral color. Even her palace dresses are more casual than Le Yan's dresses. And just like Changge's costumes, other characters such as Sun, Hao Du, and Shuyu share the same principle of simplicity.
Of course, the costume designer didn't forget to add some personal preferences for each character. For instance, Hao Du always opts for deep colors such as dark blue, since he's a bold and resolute person. But Shuyu is the opposite. He opted for a lighter color, such as sky blue, because he was not as firm as Hao Du.
And the last one is the fight choreography. Please be mindful that The Long Ballad is a wuxia drama. Therefore, fighting scenes were the most important aspect of this drama. Some of the fighting scenes were replaced by donghua scenes. But some of them are not. And the choreography is amazingly real. You won't have any dissatisfaction with them.
The Conclusion
It's been hard for me to watch all the episodes of The Long Ballad, simply because this drama is not my cup of tea. The politics matter and the revenge aspect is the main theme of this drama. The hatred that was broiling in the first half of the drama is too much for me. Thankfully, in the second half of the drama, Li Changge finally understands what she really wants in this world, which is a peaceful world for the people. The same thing goes with Ashile Sun. The fated couple found out that they were on the same frequency. Therefore, they were able to walk side by side and push aside revenge because it doesn't matter anymore.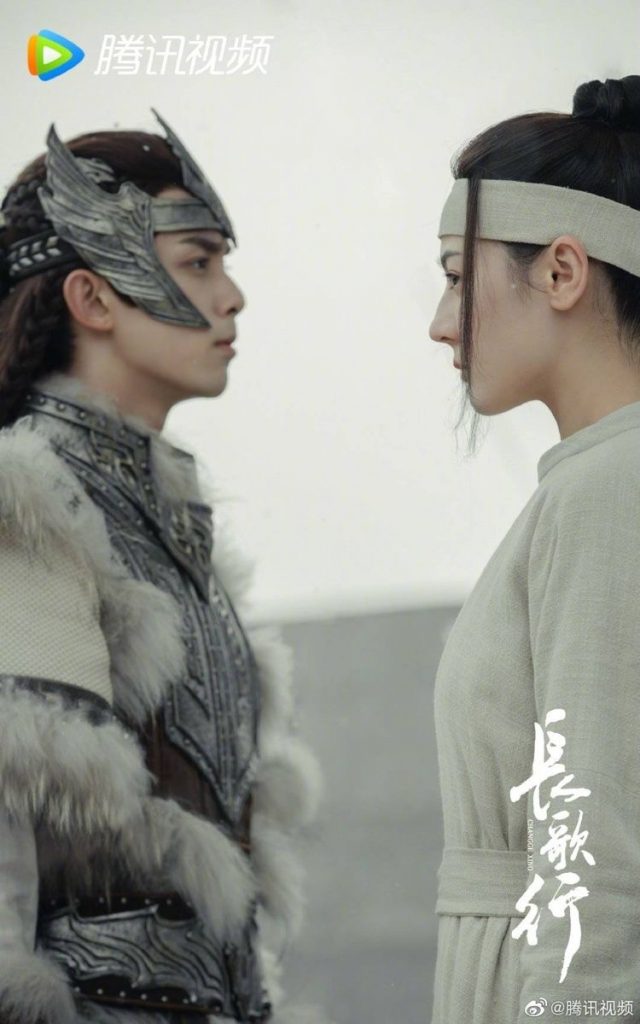 I would recommend this drama to those who are into wuxia drama loaded with political and historical aspects. You'll be amazed by the complicated story, yet it was beautifully written. I would say that Dilireba has done a great job in this drama compared to her prior works, such as Eternal Love: Ten Miles of Peach Blossom drama and The Flame's Daughter drama. I cannot imagine another big name who can play Li Changge as well as her. All in all, I did not regret the day I decided to re-pick this drama and watch it until the last episode.