Title: She and Her Perfect Husband
Also Known As: 爱的二八定律, The 80/20 Rule of Love, Qin Shi and Her Perfect Husband, The Two Eight Law of Love
Director: Lin Yan
Casts: Li Ze Feng, Tang Jing Mei, Wang Zi Xuan, Xu Kai, Yang Mi
Screenwriter: Zhu Li
Genres: Romance, Comedy, Law
Country: China
Episodes: 40
Year: 2022
Original Network: Tencent Video
Where to Watch: Viki, WeTV
List of Recap:
Hello, it's been raining a lot in my place lately. It was a good thing to enjoy hot coffee while staring at the pitter-patter. But I did not mind having some sunlight on my window. How about you, dear reader?😉. Now let's continue our She and Her Perfect Husband episode recap, for episodes 29 and 30. But first, let's meet our new character that appeared in these episodes.
New Characters Appearance
Yao Yao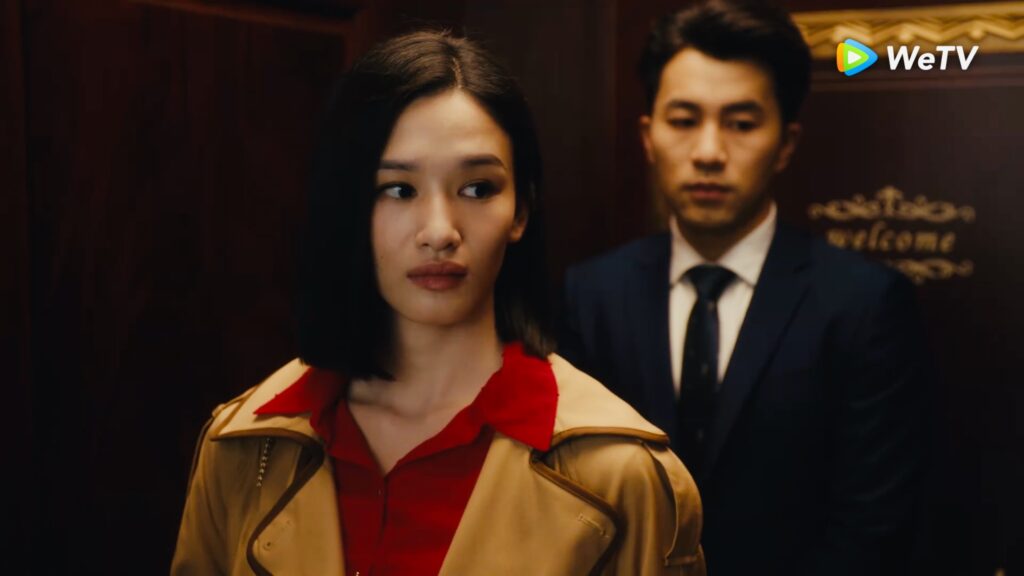 Yao Yao worked at Tianhang Hotel as a Marketing Manager. She was 29 years old and had a son. Yao Yao used to be a flight attendant before she worked in a hotel.
Episode Recap
Episode 29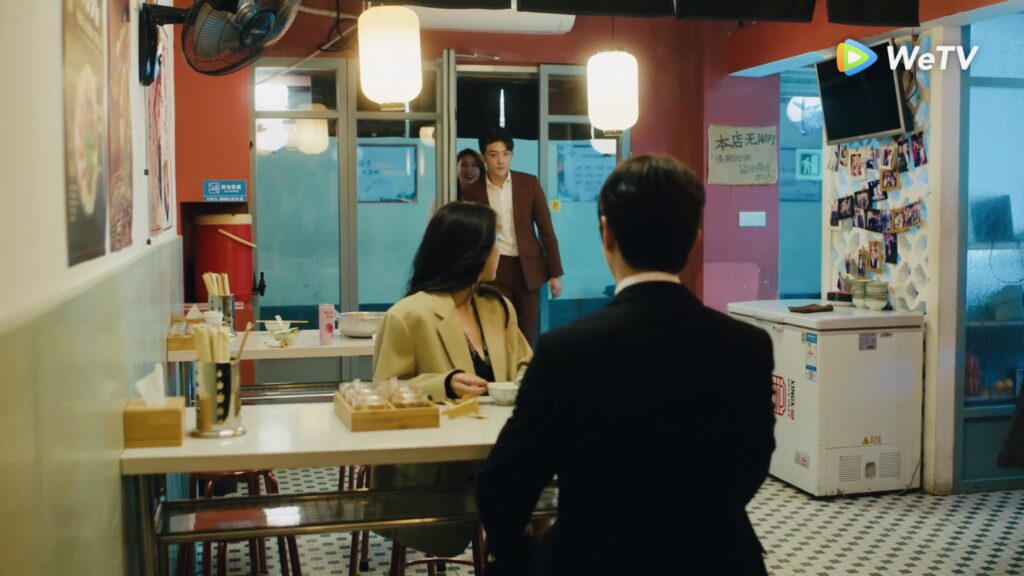 Qin Shi was talking they saw Tao Jun Hui and Wu Fei entered the room. Wu Fei mocked Yang Hua's pretense of being unwell at the dinner party. Qin Shi smiled and answered that malatang soup could cure all diseases including stupidity.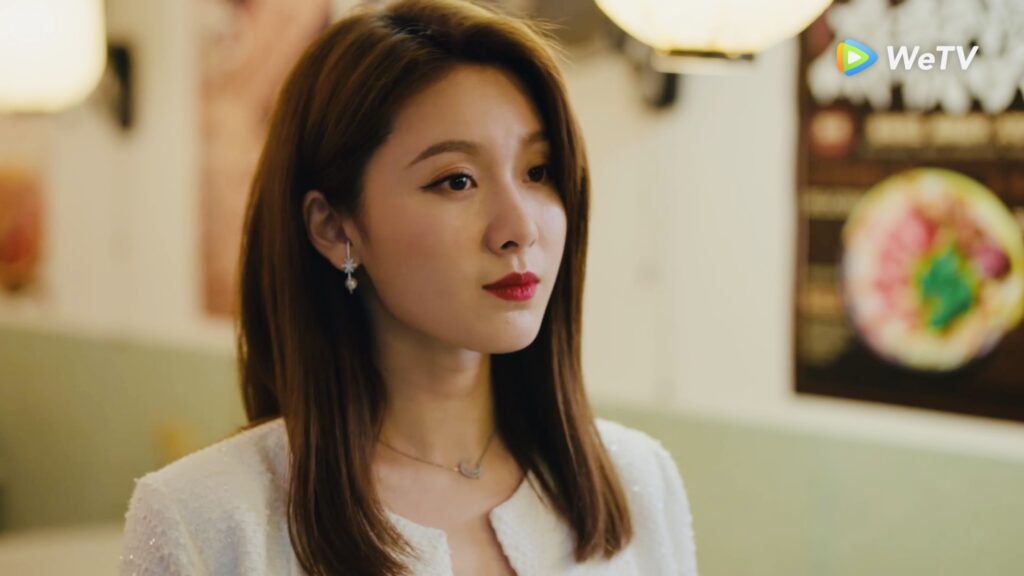 The wide smile on Wu Fei's face seemed to crack a little bit. She asked Qin Shi if she wanted to listen to a story about Yang Hua that she heard during dinner. If Qin Shi was willing to pay for the food, she might tell her about it. Qin Shi smiled and answered that if it could be redeemed by a free dinner then in the future, all her meals would be paid for by Wu Fei. Qin Shi smiled widely at Tao Jun Hui while Wu Fei lost her composure.
The restaurant owner appeared with a pot of hot malatang. She lost her grip and the hot soup was spilled. Tao Jun Hui used his hand to prevent the soup from spilling over and injured his hand. Things got chaotic for a moment.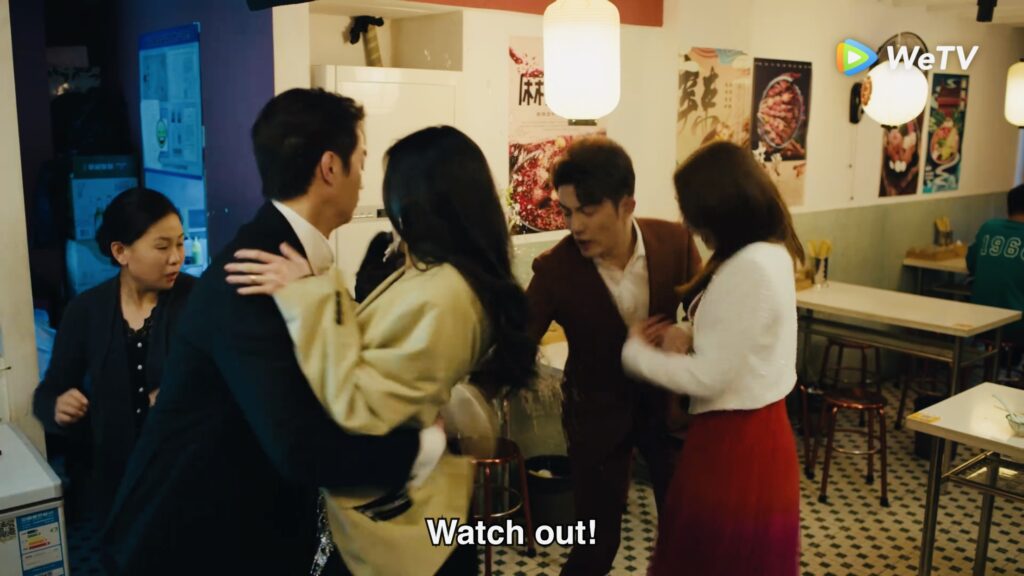 The shop owner apologized while Wu Fei panicked. Yet, she had time to glare at Qin Shi. When Wu Fei and Tao Jun Hui exited the restaurant, Qin Shi offered to drive Tao Jun Hui to the hospital but Wu Fei refused and told her to stay away from him.
On their way home, Yang Hua muttered that Tao Jun Hui was a good person. Qin Shi would have had a happy life if she married him. Qin Shi stared at him in disbelief and snapped that she was already married. He offered a divorce if Qin Shi wanted to pursue Yang Hua. The offer was refused. Yang Hua reminded her that they would divorce either today or three years later.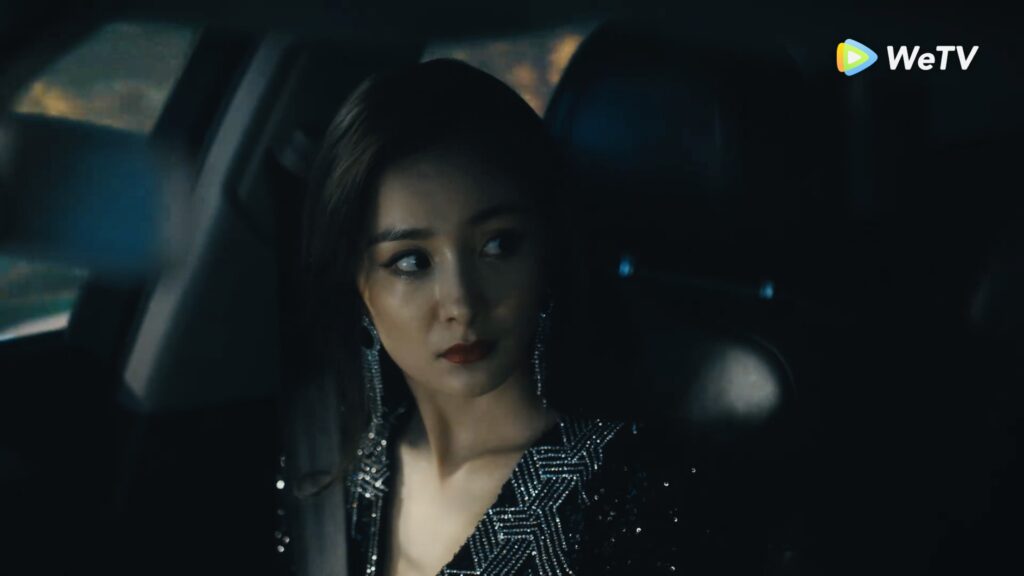 Qin Shi apologized for what happened that night. She admitted that she took him to dinner because of her egotistical ambition. Yang Hua reassured her that there was nothing to apologize for. He would not be mad at her or at Tao Jun Hui. There was a long silence before Yang Hua admitted that he was upset because he had to face the reality that he was a coward. Silence enveloped them. Yang Hua's face was as calm as always, but it did not conceal the sadness in his eyes.
Meanwhile, Tao Jun Hui and Wu Fei arrived at his apartment. Wu Fei was very concerned about his injuries and insisted to help him with his routine. She also expressed her worries that the injury would leave a scar that was visible on their wedding day. Tao Jun Hui's response stunned her. He said that they should just postpone the wedding. Moreover, their marital house was not ready.
Wu Fei forced a cheerful expression and reminded him that her father already bought them a house. She muttered that Tao Jun Hui was angry since he signed the prenuptial agreement. Wu Fei reassured him that it was she who asked Mr. Wu to buy the house. And if they got married, she would put his name on the house deed. Tao Jun Hui refused but Wu Fei insisted. She started to get emotional and asserted that everything that belonged to her would be his too.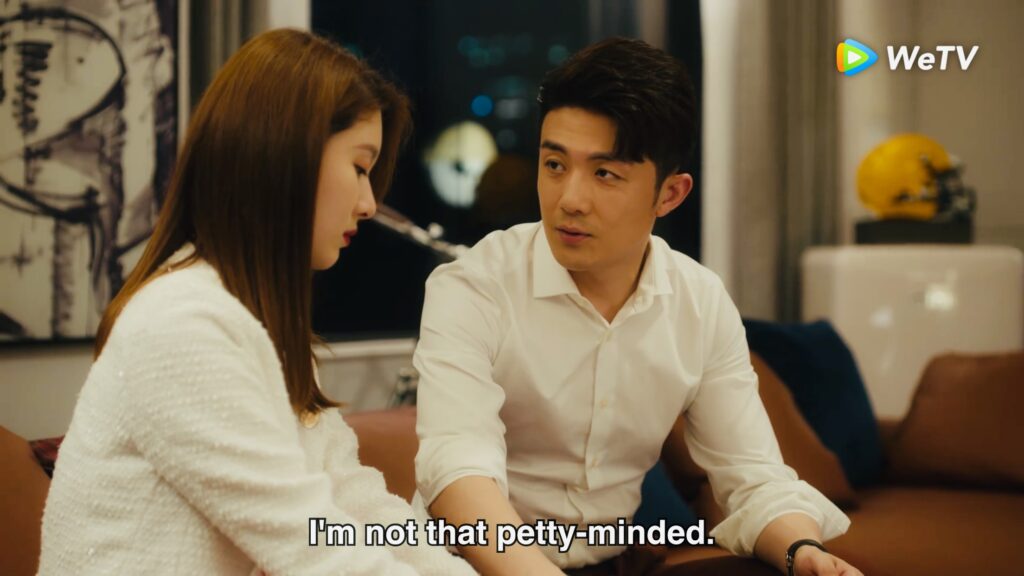 Tao Jun Hui stared at her but he said nothing. Wu Fei whispered that she wanted them to get married as soon as possible. This time, Tao Jun Hui softly refused by reminding her that she always wanted a perfect wedding. But his injured arm was his to blame and he apologized for it.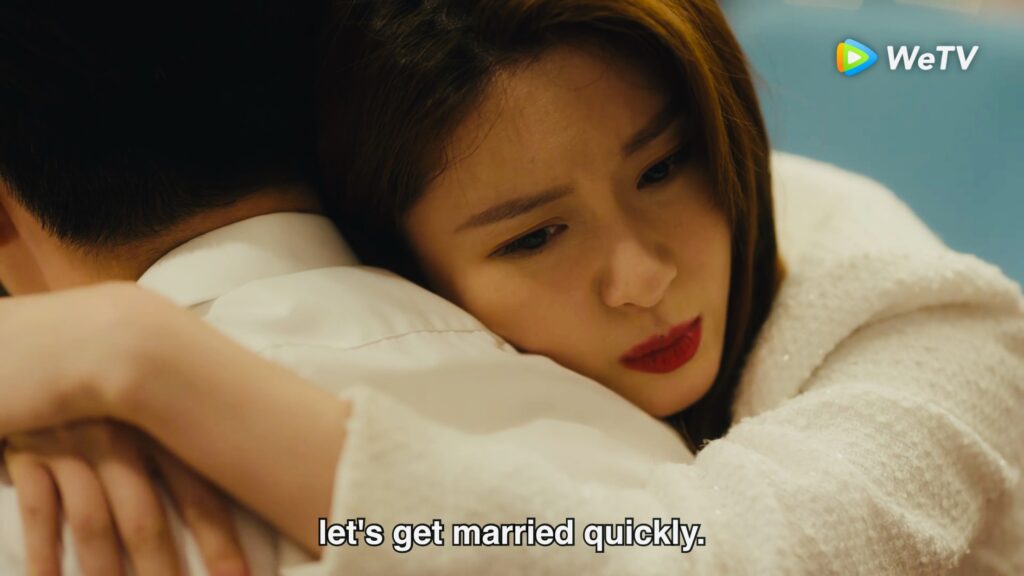 With a grim expression, Wu Fei told Tao Jun Hui that she could not let Qin Shi stay at Cheng & Hui anymore. When he tried to talk about it, Wu Fei sternly said that he should not stop her. The more he tried, the more she hated Qin Shi. Tao Jun Hui told Wu Fei that she didn't need to be mad at her because Qin Shi was already married. The jealous Wu Fei asked him the question that had disturbed her for some time, "What if Qin Shi was not married?". Tao Jun Hui focused his eyes on her and stated that it was pointless to talk about it.
Wu Fei muttered about how Tao Jun Hui could not forget Qin Shi and always cared for her. Yet, she did not understand why Tao Jun Hui still look out for her even after Qin Shi treated him badly. She mentioned that Tao Jun Hui stared at Qin Shi with a certain expression. Tao Jun Hui who was always silent frowned at her and asked what kind of expression she meant. He repeated again that it was pointless to talk about it.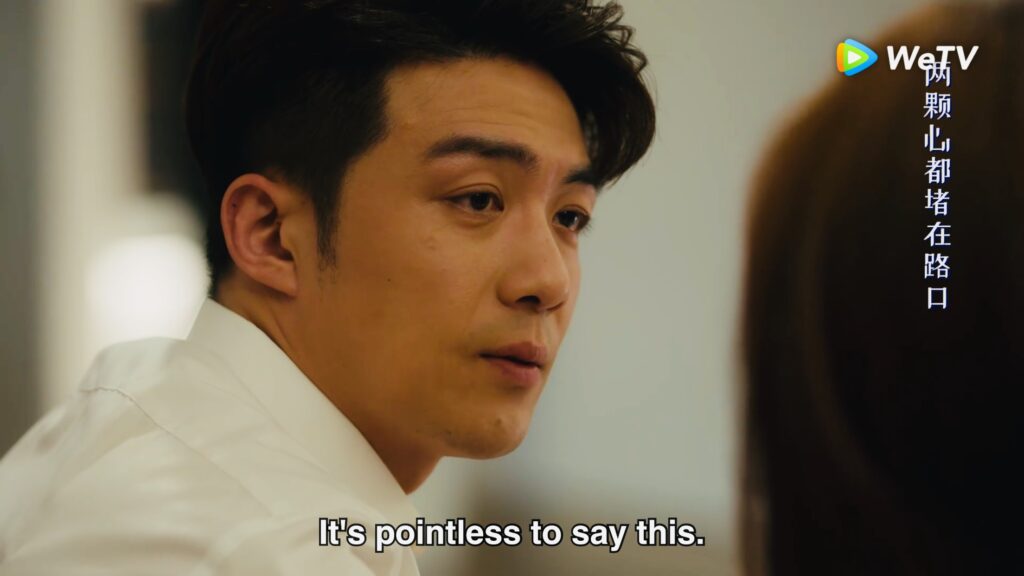 Wu Fei asked Tao Jun Hui to consider her feeling and begged him to hide his feeling for Qin Shi because she could not stand them anymore. After she said that, she went out of the apartment and stood in the empty hallway. When she realized that Tao Jun Hui did not chase after her, Wu Fei cried and left.
Qin Shi and Yang Hua decided to take a walk before they went home. Yang Hua told her everything that happened years ago. Back then, he was too arrogant and naïve to believe that his colleagues were sincerely nice to him. At that time, Wang Jie Sen was a fund manager of whom Qiu Jian Xiang was most proud of. Yet, he secretly coveted Qiu Jian Xiang's position and Yang Hua's presence ruined his plan. Wang Jie Sen was very good at acting. He was so kind that Yang Hua treated Wang Jie Sen as his good friend.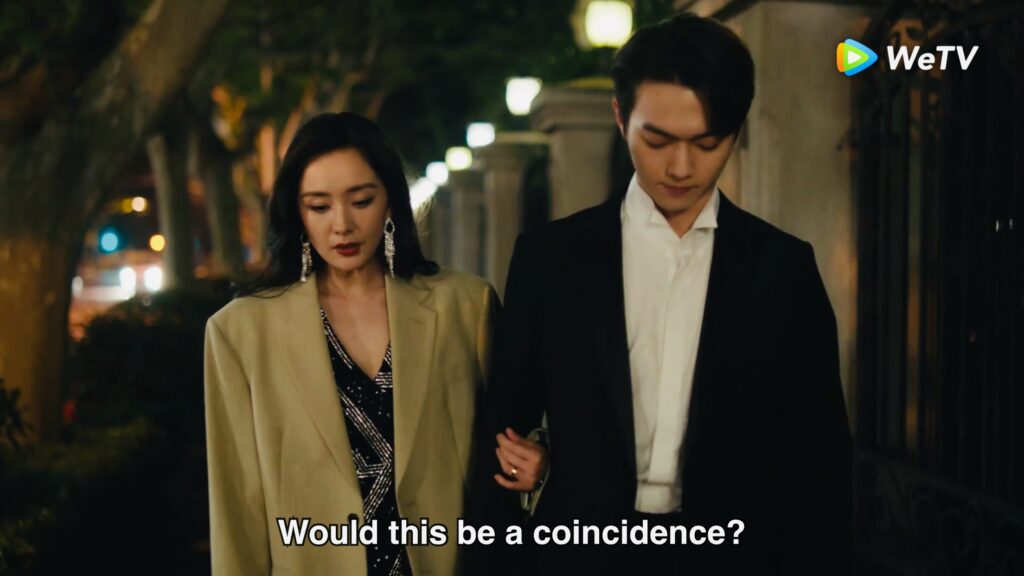 Qiu Jian Xiang ordered Yang Hua to buy the stock of Haibo Biology in enormous amounts. In the first month, the price increased by 35%. But in the second month, Haibo Biology's competitor launched its product and they lose miserably. Later Yang Hua found something suspicious about the stock and sold it immediately. But it was too late. Wang Jie Sen knew the problem, but he told Yang Hua to keep it and believe in him.
Qin Shi found it strange that Qiu Jian Xiang framed Yang Hua. She asked the reason but Yang Hua did not know the answer.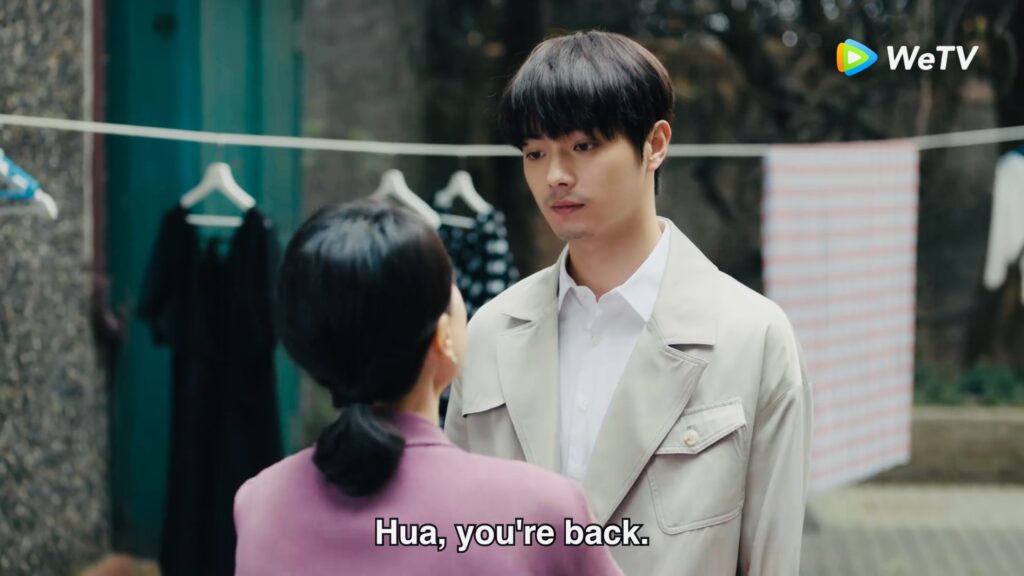 After the dispute, Yang Hua went back to China, sent out resumes, and applied for jobs, but none of the companies accepted him. He believed that Qiu Jian Xiang did what he said before. Yang Hua was depressed. He suffered hair loss and lost weight. When he became a shut-in, his parents were worried and told him to find a job to provide for himself. After that, Yang Hua's life started to change. He started from scratch and do what he could do.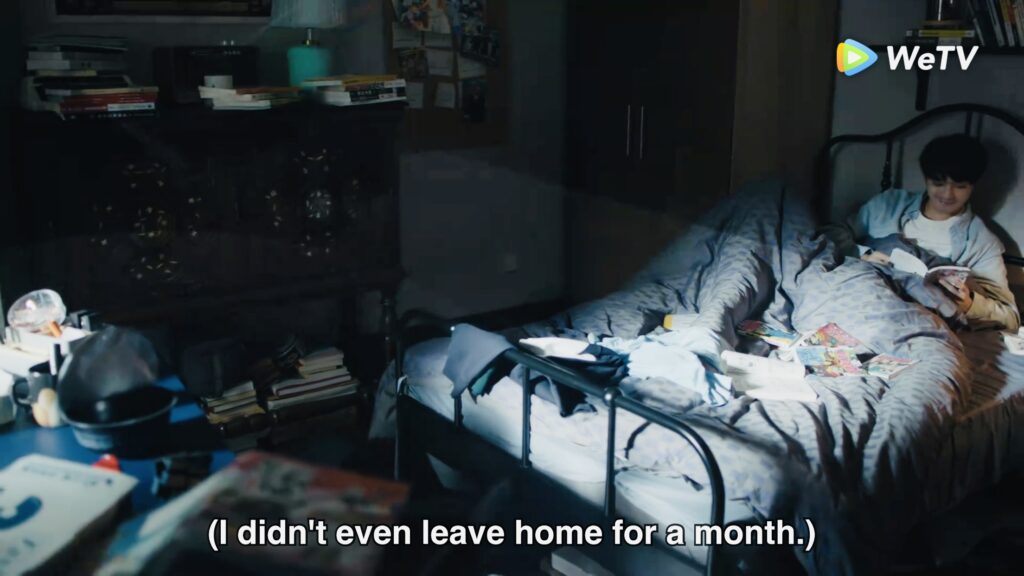 Yang Hua said that running from reality was comfortable. As long as he admitted that he was a loser, nobody trampled on him because he already trampled on himself. Qin Shi told Yang Hua that experiencing failure was not a big deal because everybody had their failure moment.
However, no matter what he chooses: to be brave or stay a coward, he could always rely on her. She promised that they would face everything together. Qin Shi's words stirred Yang Hua's heart. He kissed her and they ended the conversation with a warm embrace and tears in the corner of their eyes.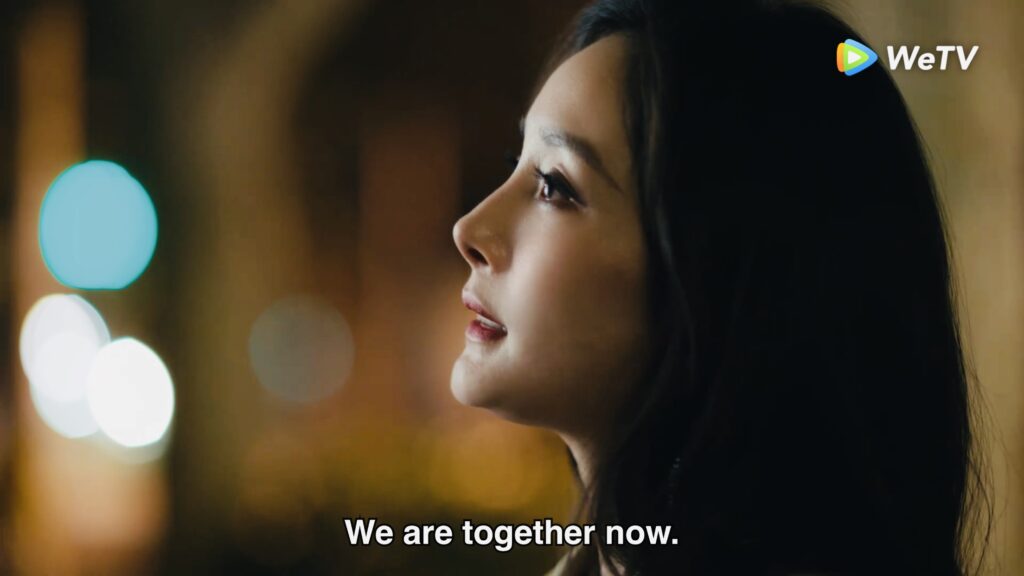 The next morning, Yang Hua unusually woke up later than Qin Shi and did not go to work. Meanwhile, a young and beautiful woman helped Qin Shi when they were at the elevator.
Later that day, Father Yang came to visit Yang Hua with a thick file in his hand. He gave it to Yang Hua and said that a lawyer came to their home yesterday. She was Li Dai. She came to ask for Yang Hua's help for her client, Qiu Jian Xiang. Mother Yang refused to help her. She said that Qiu Jian Xiang deserved to be in jail because he had ruined Yang Hua's life.
Yet, Father Yang was wiser than her. He said that although Mother Yang vented her anger over Qiu Jian Xiang, he knew that she put the blame on herself. Father Yang told Yang Hua that someone should experience some hardship in their life. He also told Yang Hua two secrets of a happy life. The first one was to enjoy failure and the second one was to forgive others.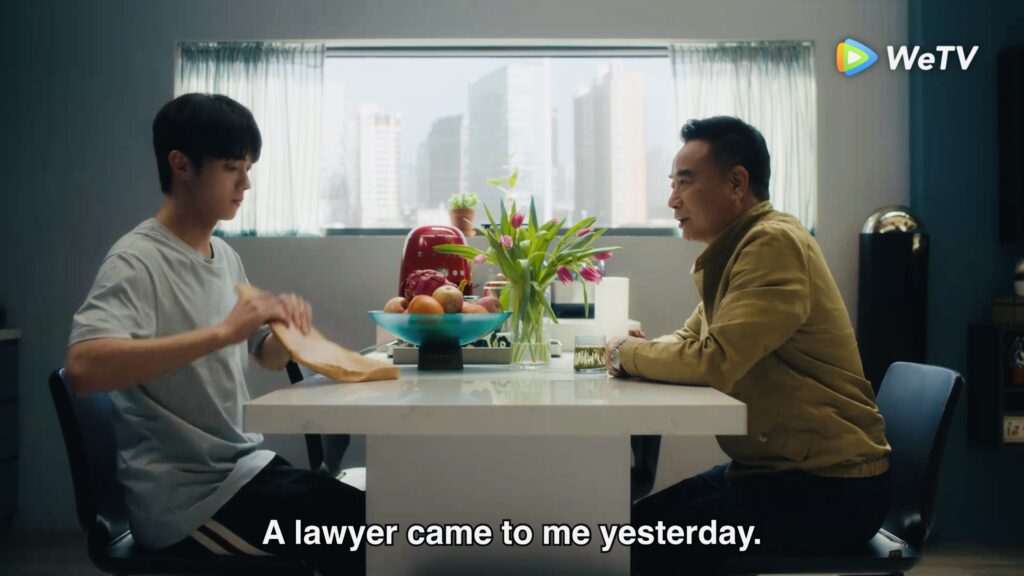 The young lady that Qin Shi met at the elevator was Yao Yao. She was the Manager on Duty when He Dong Na's incident happened. Yao Yao wanted to clarify what happened that night and that she was there for herself and not on behalf of the hotel. From her words, Tao Jun Hui was able to grasp that Yao Yao did not agree with He Dong Na's words at the pers conference.
Yao Yao said that He Dong Na stayed in a presidential suite and requested a butler service. Therefore, Yao Yao was staying with her that night when she heard He Dong Na's scream. She knocked on the door and was notified that she would enter the bathroom. When she opened the door, the glass wall shattered and He Dong Na's arm was injured.
Tao Jun Hui checked on the pictures of the bathroom. There were so many towels in it and Yao Yao explained that it was He Dong Na's request. He Dong Na was afraid that there might be cameras in her bathroom. The towels were used to cover every place that she thought the camera might be hidden. Yao Yao mentioned that at the press conference, He Dong Na said that she was showering when the glass wall broke. Yet, at that time He Dong Na was fully dressed.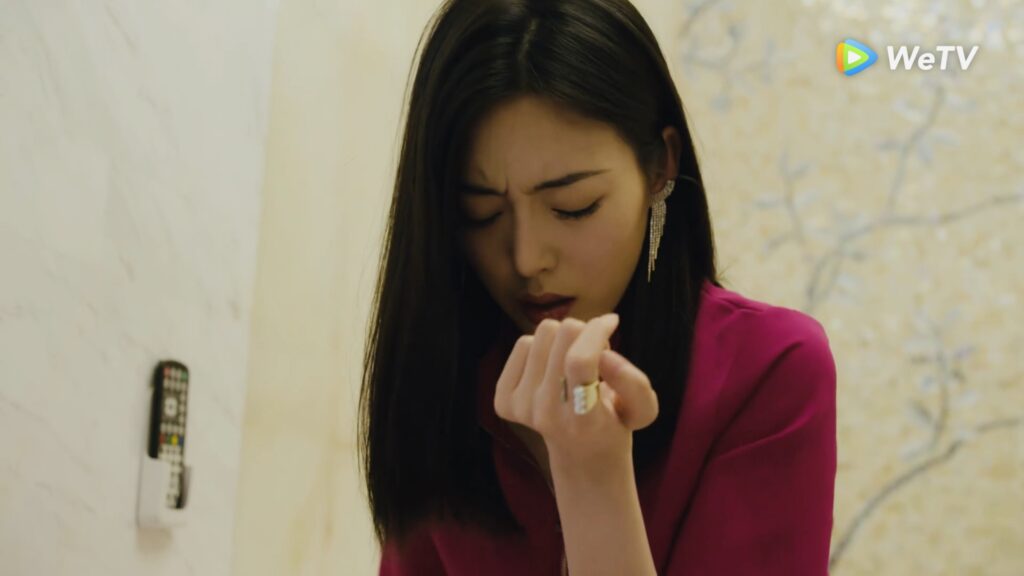 Wu Fei snapped that they should focus on the fact that He Dong Na was injured and kicked out of the hotel that night. Yao Yao answered that the injury was real, but He Dong Na was not kicked out. She wanted to leave the hotel. That night, Yao Yao tried to calm down the jittery He Dong Na. She refused the medical assistance that the hotel offered.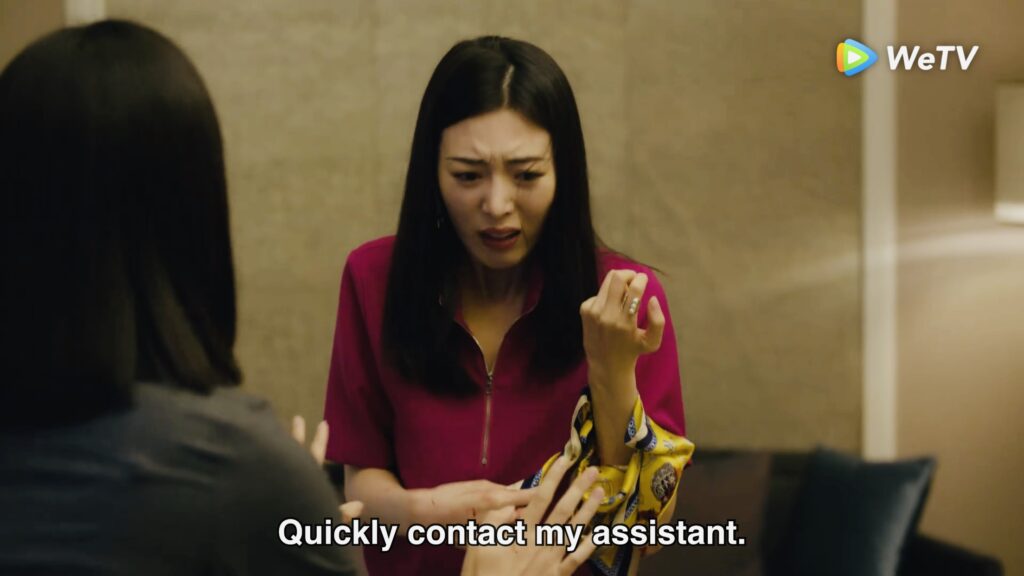 He Dong Na assaulted the hotel staff and made unreasonable demands. She asked for a helicopter and wanted the hotel to send her abroad to get medical treatment from her personal doctor. Yao Yao told He Dong Na that the hotel could not send her abroad but they would take her to the best hospital in town. He Dong Na refused and made a ruckus inside the car. She distrubed the driver and made the car shake. Fortunately, the driver could stop the car.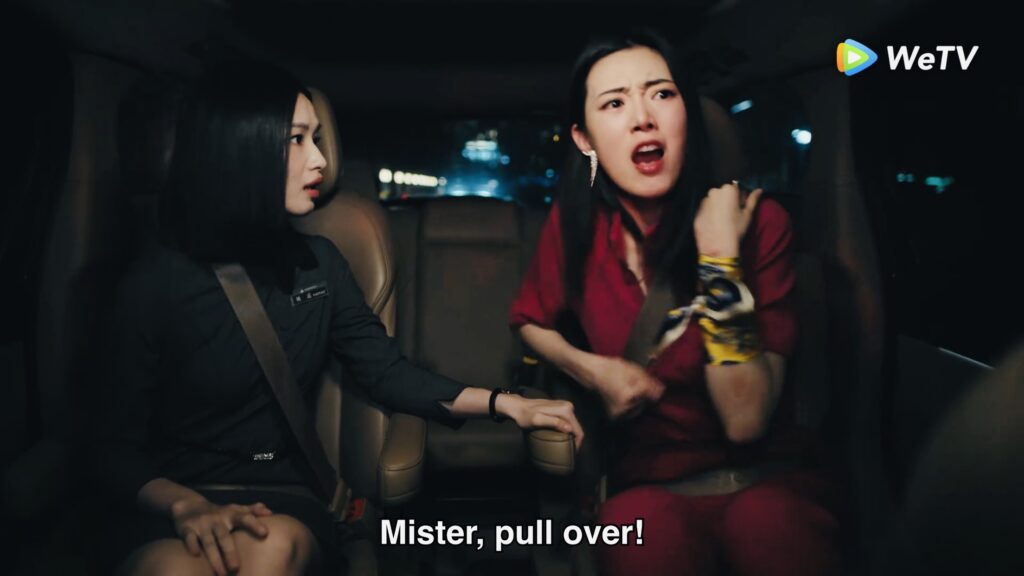 Yao Yao said that her party only revealed a small amount of evidence. But if He Dong Na insisted to make a big deal out of it, she would publicize the evidence in court. Yao Yao stated that she and the hotel were willing to accept the corresponding responsibility for He Dong Na's unhappy experience. Therefore, she hoped that He Dong Na could accept mediation.
Tao Jun Hui and Wu Fei had a meeting in Tang Yi Hui's office with Lawyer Ma to discuss the case. From the compiled information, they found out that Yao Yao's resume was impressive and she had no problem in her job. Although there were complaints about Yao Yao from customers, but it was because she spoke up for the staff and displeased the customers. Yao Yao was bound to a long-term contract and the hotel had spent a big amount of money on Yao Yao. Therefore, they concluded that it was impossible to ask the hotel to fire her.
But Wu Fei had another opinion. She wanted to use Yao Yao's background to shape the public's opinions. Yao Yao came from a poor family and her mother was a single parent. Her marriage to a wealthy man was like a Cinderella story. She became a rich lady, but the marriage ended two years later. Tao Jun Hui was obviously disturbed by Wu Fei's words, but she did not notice that.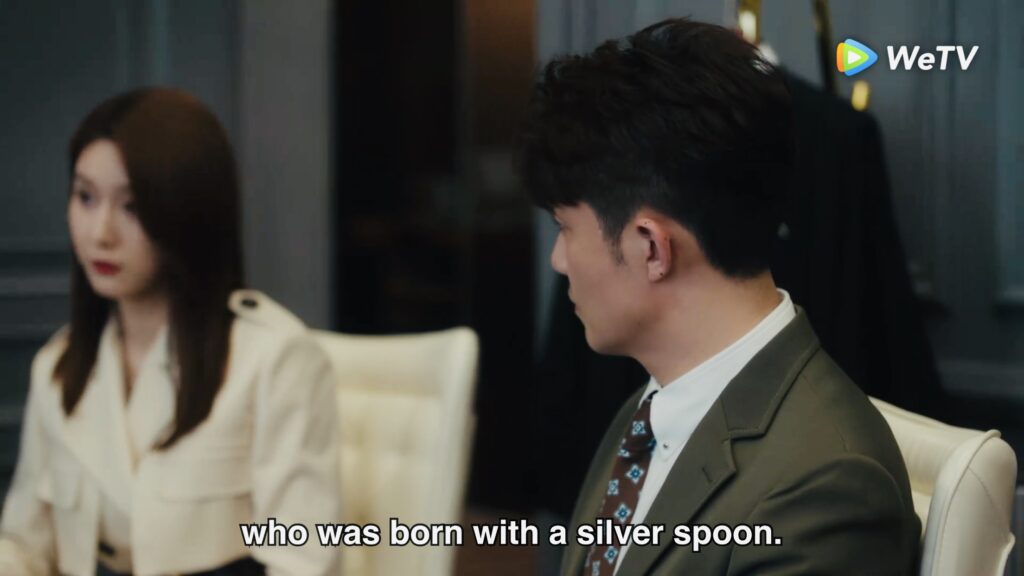 Wu Fei offered a solution to hand out their evidence bit by bit to the media. It would give Tianhang Hotel pressure to solve the problem which was to fire Yao Yao. Tang Yi Hui and Lawyer Ma did not seem to approve of her solution. Tang Yi Hui looked at Tao Jun Hui and asked for his opinion. Tao Jun Hui said that they should be more careful because public opinion was a double-edged sword.
They did not have strong evidence and it might backfire on them. He indirectly said that Wu Fei's solution was a bad idea. Wu Fei glared at him. She was angry that Tao Jun Hui was against her idea and because of it she got lectured by Lawyer Ma.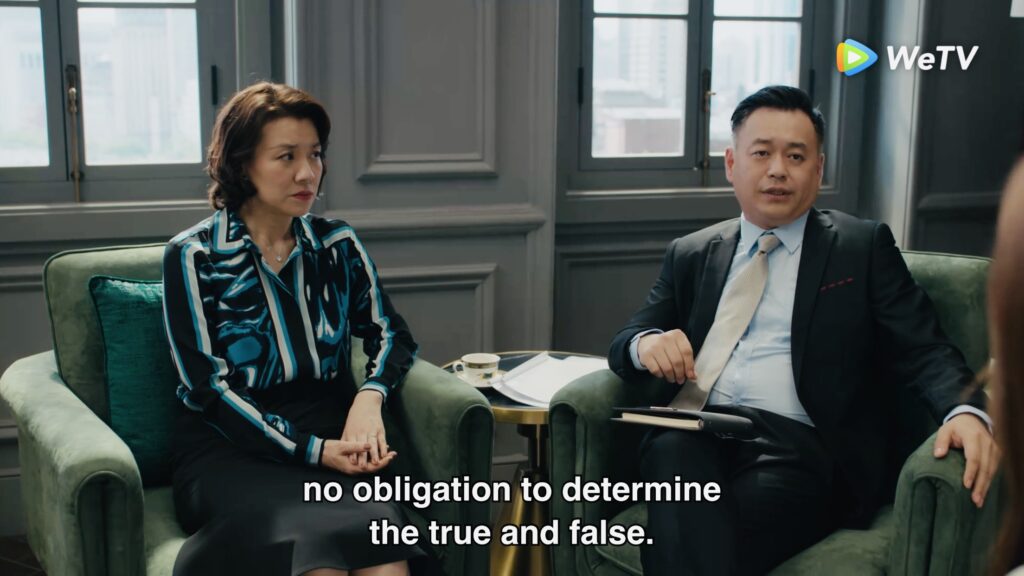 Meanwhile, Qiao Si Ming took Qin Shi to her new office. From her table, Qin Shi could see and hear when Wu Fei barged into Tao Jun Hui's office and got angry with him. Wu Fei scolded Tao Jun Hui because he obstructed her plan for He Dong Na and blamed him for speaking up his opinion.
Wu Fei was embarrassed because it happened in front of Tang Yi Hui and Lawyer Ma. Tao Jun Hui responded that Wu Fei's tactic was not smart and had a tendency to violate the law. Wu Fei said that she was providing a way out for Tianhang Hotel. At the moment, Tianhang Hotel was looking out for acquisition and they needed positive publicity.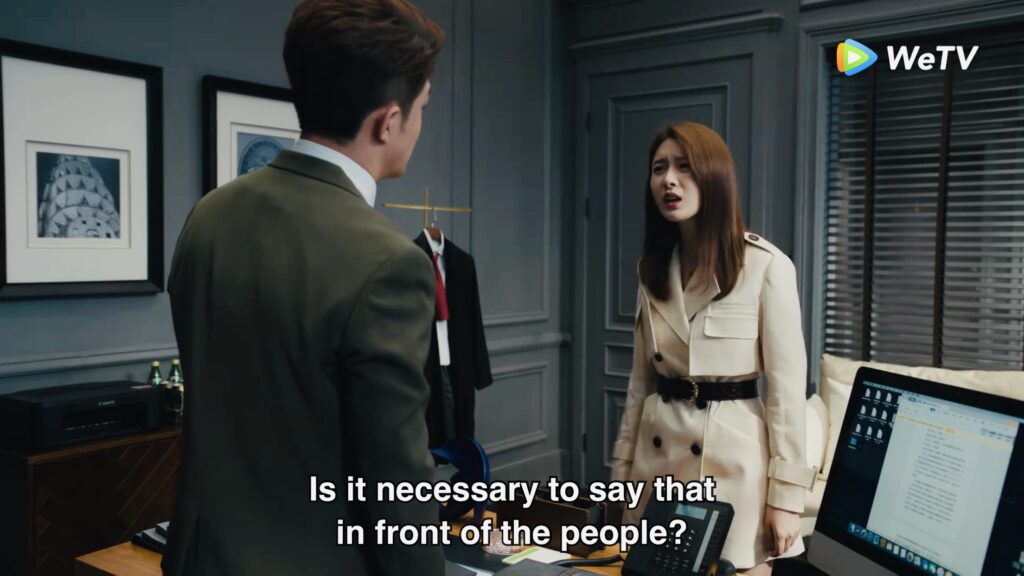 When she was listening to the argument, Tang Yi Hui appeared in Qin Shi's office and told her that she had important work for her.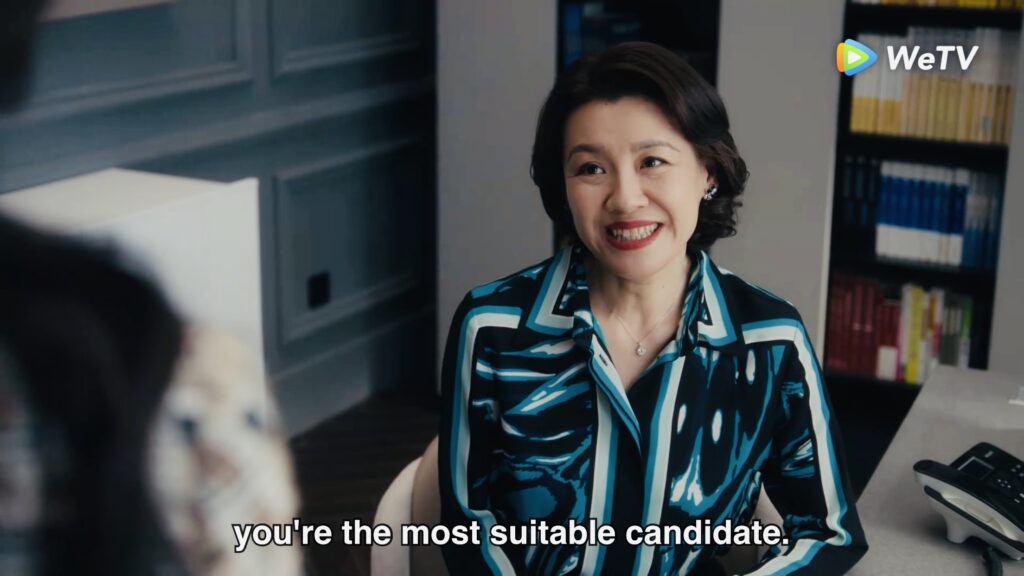 Episode 30
Qin Shi followed Tang Yi Hui to her office. To her surprise, Qin Shi was formally introduced to Wang Jie Sen. He was there to check the law firm on behalf of Hu Ping. Tang Yi Hui had assigned Qin Shi to help Wang Jie Sen with the law firm's operational and business arrangements.
When they were alone, Wang Jie Sen tried to pry information about Yang Hua's situation from Qin Shi. But she was tight-lipped and refused to reveal anything and also rejected his dining invitation for Yang Hua.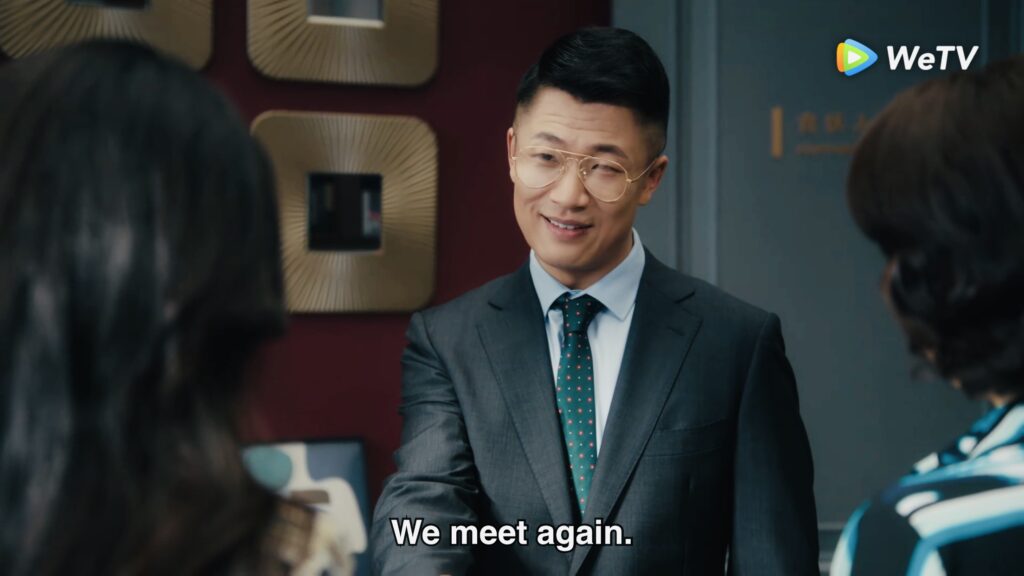 Wang Jie Sen was impressed by Qin Shi's way of thinking when he asked about the law firm. Qin Shi explained that Cheng & Hui's method of choosing the client was based on money. They were just a group of professionals who provide professional legal services at an hourly rate.
Wang Jie Sen asked her why did she describe the law firm as a sordid merchant. Qin Shi explained that Wang Jie Sen was a businessman. And talk about money to a businessman would arouse his interest instead of some motivational talk.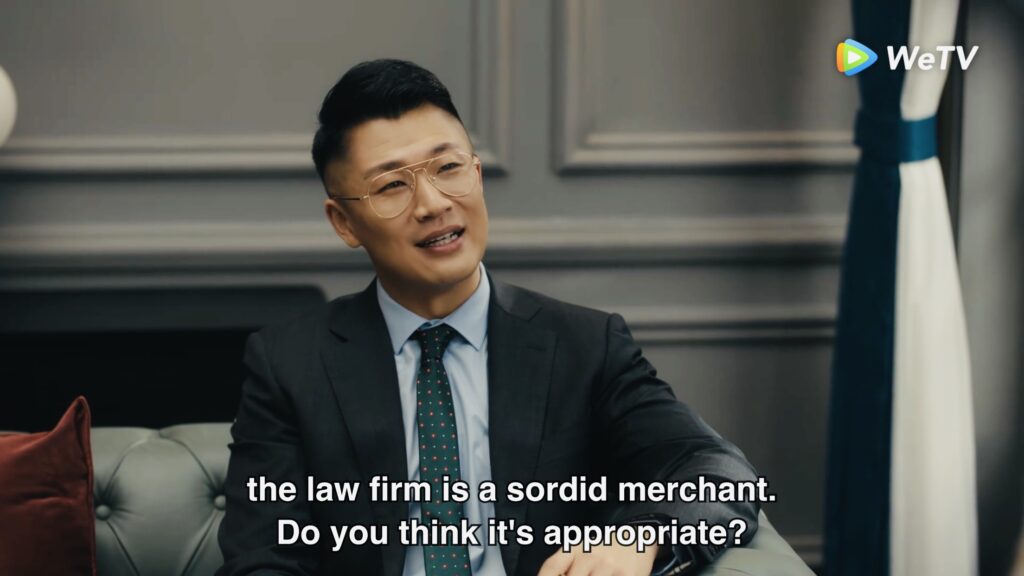 Wang Jie Sen asked about He Dong Na's case and the attention that Cheng & Hui would gain from celebrity cases. Qin Shi answered that the celebrity case was a tough job and they did not get many benefits from it.
She also explained that Jin Cheng used to tell her that their profession should not get too much attention from the public. As lawyers, they protect impartiality for someone and not justice for the world. Their client could be a good person but also a bad person. What they should do was protect their fundamental rights.
Qin Shi sat in her room and murmured her dissatisfaction with Wang Jie Sen when he showed up in her room. He invited her for lunch but it was refused. Wang Jie Sen insisted and told Qin Shi that he was interested in her and wanted to know her better. And if she still refused, Wang Jie Sen would get Tang Yi Hui's permission to dine out with her.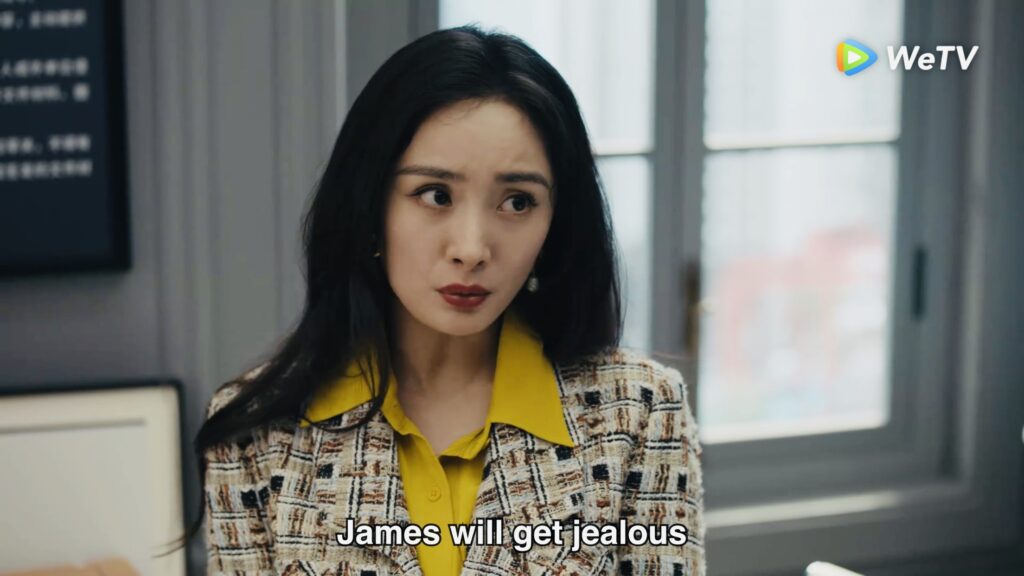 Yang Hua had considered his father's suggestion about helping Qiu Jian Xiang. However, he wanted to meet Qiu Jian Xiang personally because he got two questions for him. The first one was why Qiu Jian Xiang told him to buy Haibo Biology stock and the second one was did he reap any profit from that.
Those questions shocked Qiu Jian Xiang. He never thought that Yang Hua still thought about the incident. He was silent for a while and swore that he never touched any money that should not be touched.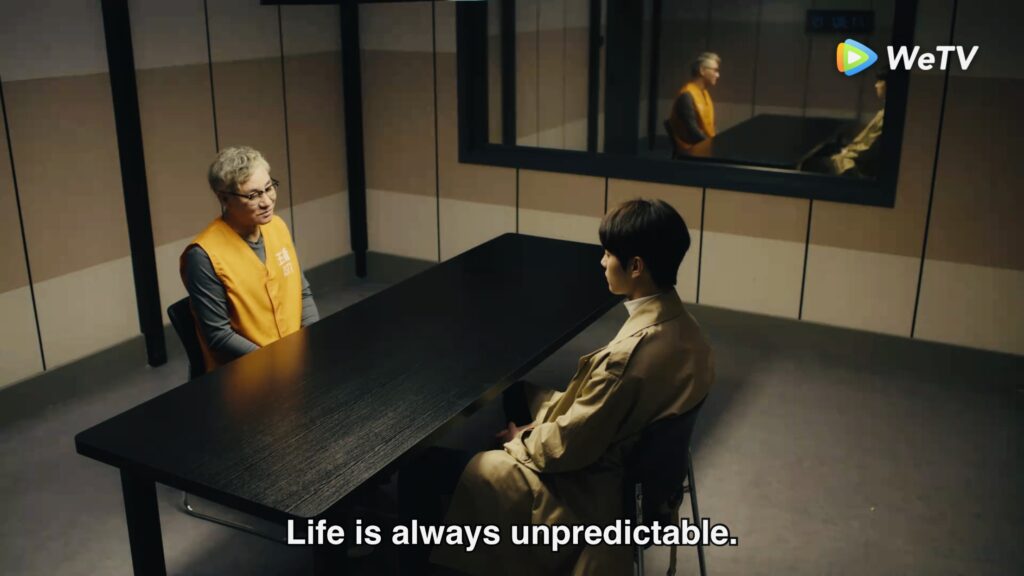 After he finished, Yang Hua went to see Li Dai. She was startled when Yang Hua said that he never promised to help Qiu Jian Xiang. He just promised to meet him. Li Dai was speechless in front of his cold demeanor. But Li Dai had another card up on her sleeves. She called Qin Shi to have lunch together. Li Dai told Qin Shi that she was surprised by her boldness. She did not only lie about her marital status but also about her husband's background. She threatened to tell the truth to Tang Yi Hui.
Qin Shi did not care about the threat, she told Li Dai if she did it then Qin Shi would make Yang Hua stop helping Li Dai. This time, Qin Shi fell into her trap. Li Dai immediately claimed that Qin Shi has promised that if Li Dai did not expose her lies, Qin Shi would have Yang Hua help her. He would not only review the documents but also be an expert witness in court. Qin Shi wanted to refuse but she could not…😂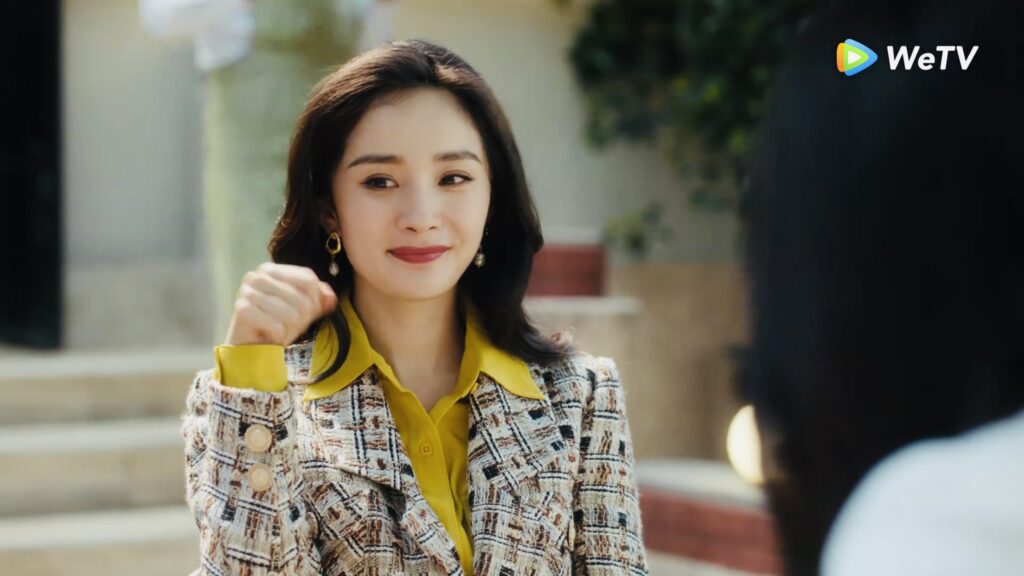 Yang Hua had a problem deciding whether he would help Qiu Jian Xiang or not. He sought an answer through the Gods inside the house: the tortoises. And the answer was he had to help Qiu Jian Xiang. Therefore, he spent the rest of the day reviewing the document.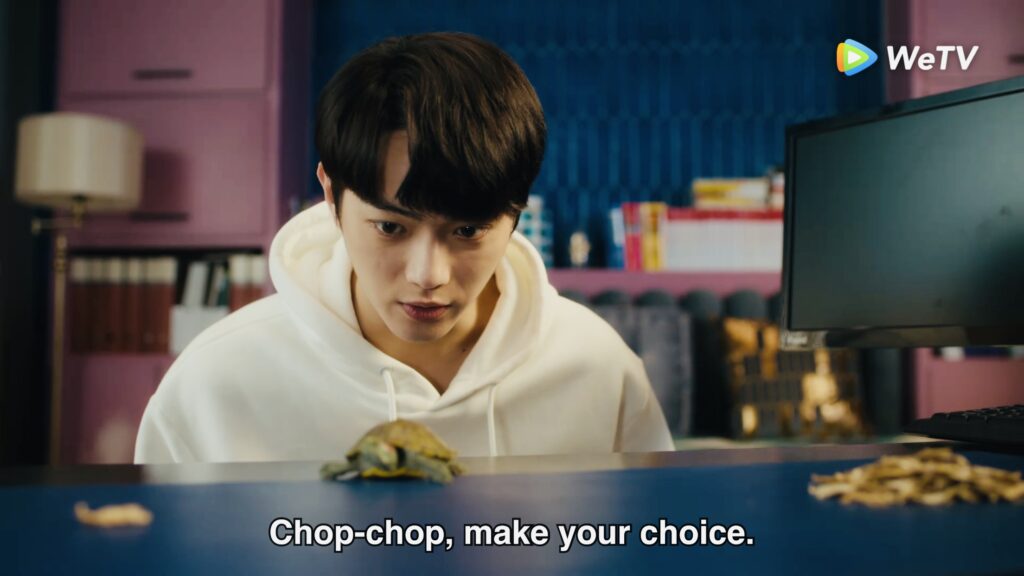 When Qin Shi returned, he had prepared a foot spa bucket for her. Qin Shi was happy to get such thoughtful treatment. She mentioned Li Dai and asked Yang Hua about the meeting with Qiu Jian Xiang. Yang Hua did not want to talk about it and shifted the question to Qin Shi. She stared at him intently and said that she met Wang Jie Sen. Yang Hua was disturbed when he heard the name.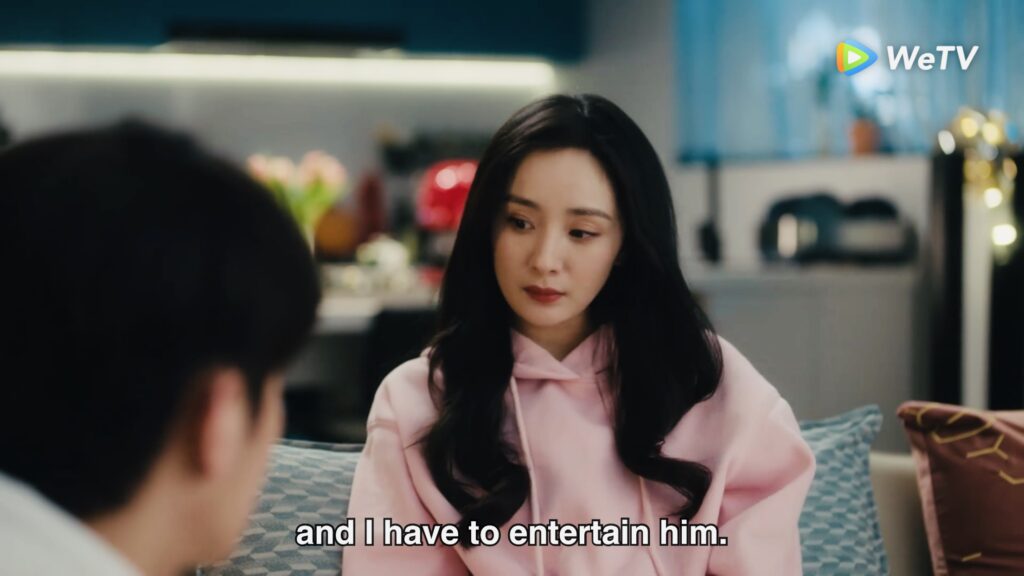 Yang Hua asked Qin Shi whether she would like him more if he was the then Yang Hua who was successful. Qin Shi stared at him and told him that she could answer the question because she did not know him back then. She also did not know how talented and wonderful he was.
Yang Hua smiled when he heard her praise. Qin Shi told Yang Hua that she liked Yang Hua who always kept his intention and heart clean, no matter how much he had been through.
Qin Shi asked about Wang Jie Sen's weaknesses. However, Yang Hua did not know anything about it. Yang Hua warned her not to get close to him because Wang Jie Sen was a devious person. Evading Wang Jie Sen was not a choice for Qin Shi. They stayed in the same building so she had nowhere to hide. More importantly, Hu Ping was the law firm's target.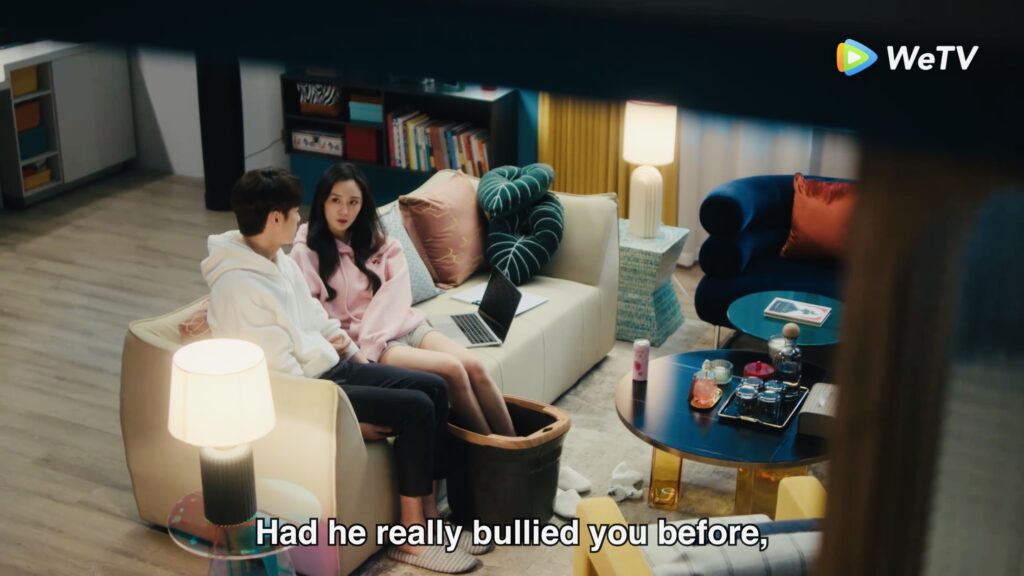 Qin Shi was optimistic that she might get to catch Wang Jie Sen's weaknesses and avenged Yang Hua. She said that even though Yang Hua could be a kind and forgiving person, she was a vindictive person. She would never let him off the hook easily. They ended the night with laughter while their feet touched each other inside the foot spa bucket.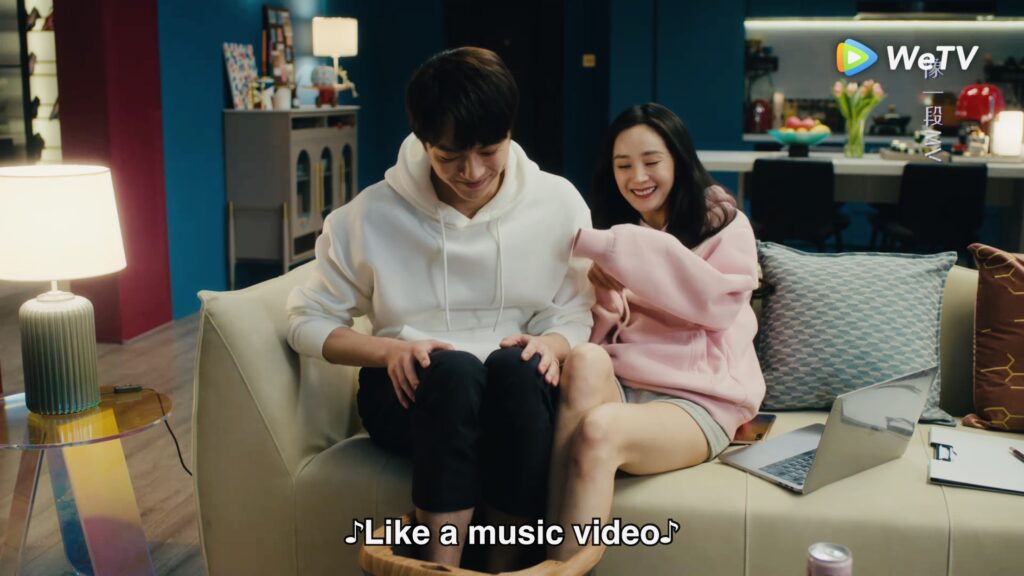 The next day, Qin Shi saw Tao Jun Hui walking to his car. He struggled with only one hand to find the car key. She went to him and told him that she could drive him. Tao Jun Hui did not refuse her offer and gave her the key. Qin Shi casually told him to hop in. Tao Ju Hui asked her whether she knew where he was heading to. Qin Shi stared at him nonchalantly and answered that she knew that he would go to investigate the truth. Tao Jun Hui smiled at the answer.
Meanwhile, Wang Jie Sen entered Qin Shi's new office room and was surprised to find Qiao Si Ming inside. He said that Qin Shi went to the courthouse and he was there to help him note down his question. Although Wang Jie Sen said that he was fine with him, he could not hide his cracked smile.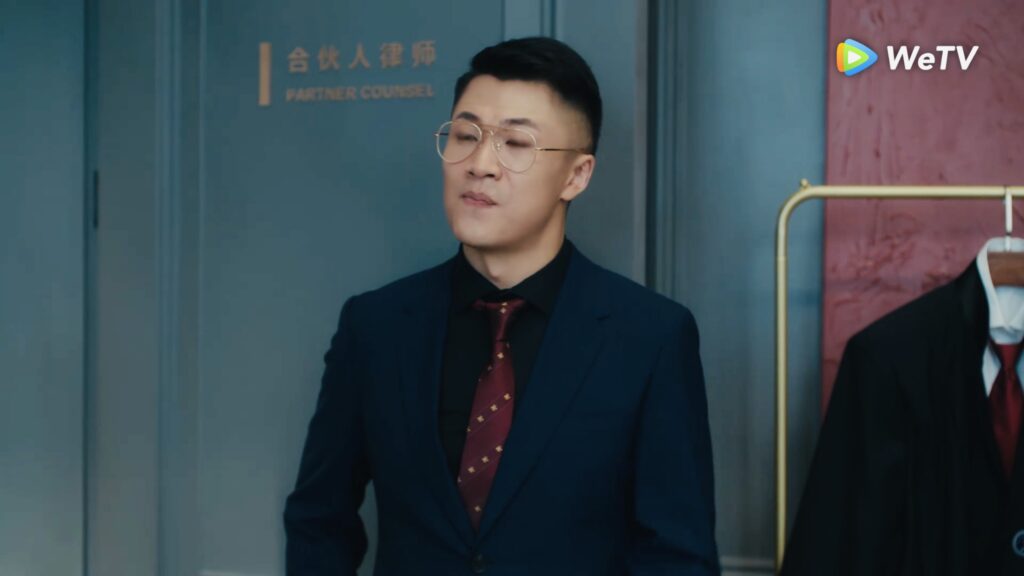 Qin Shi reassured Tao Jun Hui that she would not intervene or stole the case. She just felt guilty that his hand was hurt because of her, and wanted to repay the kindness. Tao Jun Hui asked Qin Shi whether she would trust Yao Yao or He Dong Na. Qin Shi thought for a while and answered that both of them had a reason to lie. Therefore, they had to find concrete evidence from the third party.
Qin Shi and Tao Jun Hui went to Tianhang Hotel. She fixed her lipstick and asked Tao Jun Hui how she looked. Tao Jun Hui answered that she was gorgeous before he turned his head. He stared at her when QinShi sprayed some perfume on her hand and walked confidently to the hotel entrance. Qin Shi told the staff that she was there to check the presidential suite for her boss. She entered the room that He Dong Na used that night.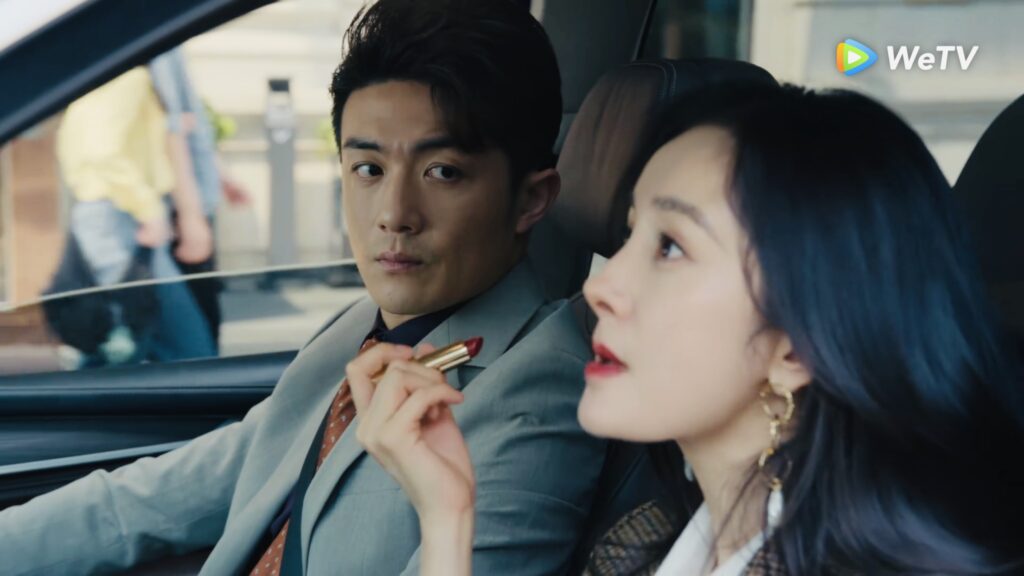 To send the hotel staff away from the room, Qin Shi pretended her boss called her. Then she went to the bathroom with her phone camera on and recorded everything. When the staff returned, Qin Shi asked her about a certain celebrity that had been kicked out of the hotel. The staff pretended not to understand Qin Shi's question and reassured her that Tianhang would give their utmost services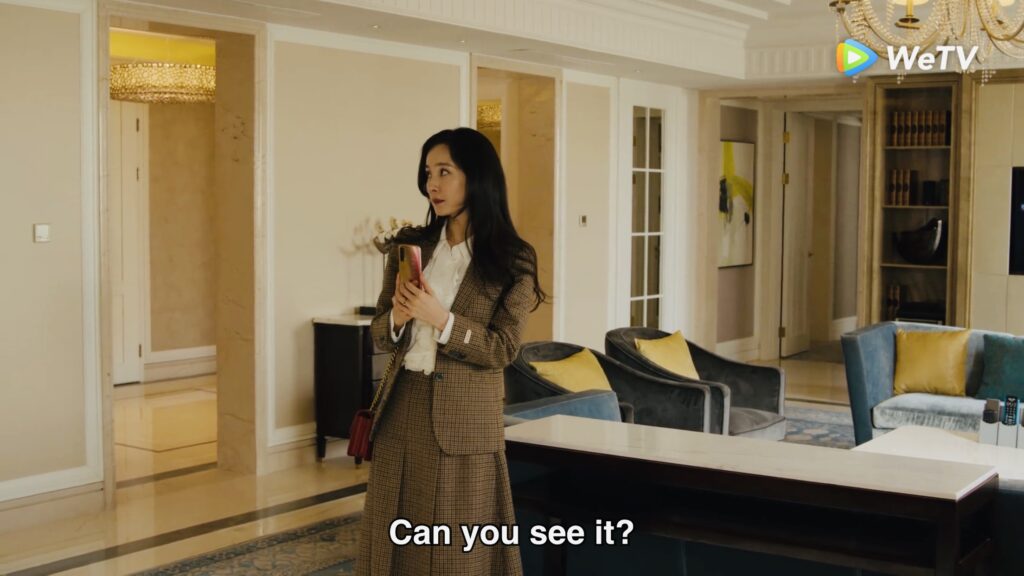 Tao Jun Hui saw the hotel car parked next to him. He saw the car had a dashboard camera installed. Tao Jun Hui took some videos as evidence.
Meanwhile, He Dong Na told Wu Fei that she had a witness by her side, yet she did not let Wu Fei meet the witness. She only reassured Wu Fei that there was no problem with the witness's testimonies.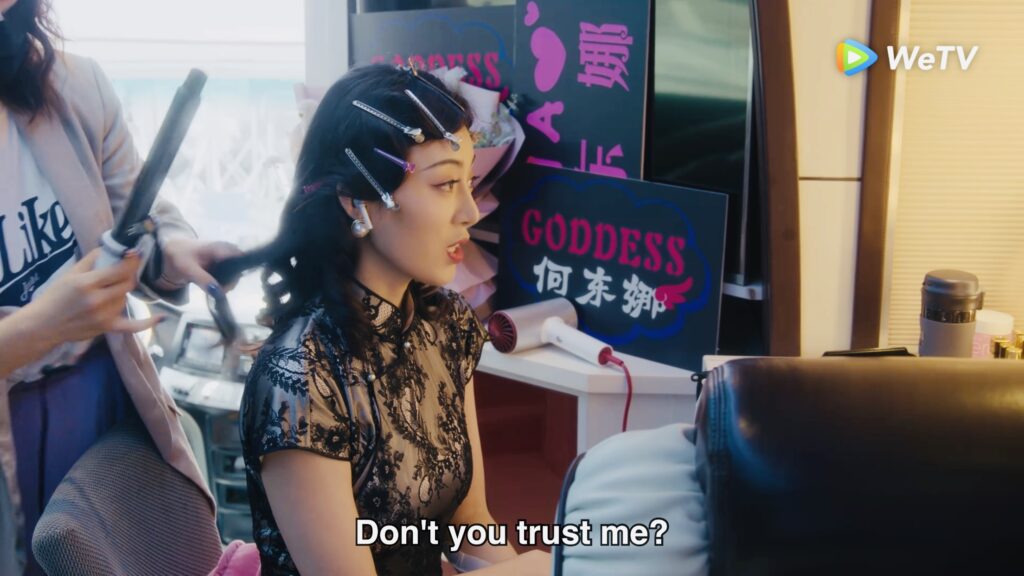 After the investigation, Tao Jun Hui and Qin Shi went to a cafe to discuss their findings. They had to come up with another strategy to win the case because they could not find any flaw in the hotel system. Qin Shi offered to help him with the investigation. She said that her ability was more than Gang Zi's. So he should let her do the investigation.
When he returned to his office, Tao Jun Hui found Gang Zi sleeping on the sofa. He was there to report that Wu Fei had asked him to investigate Yang Hua. Gang Zi gave his findings. They found out that Yang Hua's background was fake and he was a jobless person for the last four years. Yang Hua told Gang Zi to keep it away from Wu Fei and should not let her know about it.
Qin Shi wanted to coax Yang Hua to accept Li Dai's request. She cooked Malatang soup for Yang Hua. When they ate, Yang Hua asked whether Cheng & Hui needed funding from Hu Ping. Qin Shi was sure that Cheng & Hui really wanted the funding. He was concerned about what would happen to Qin Shi if the investment failed. Qin Shi did not know the answer and could not predict what would happen.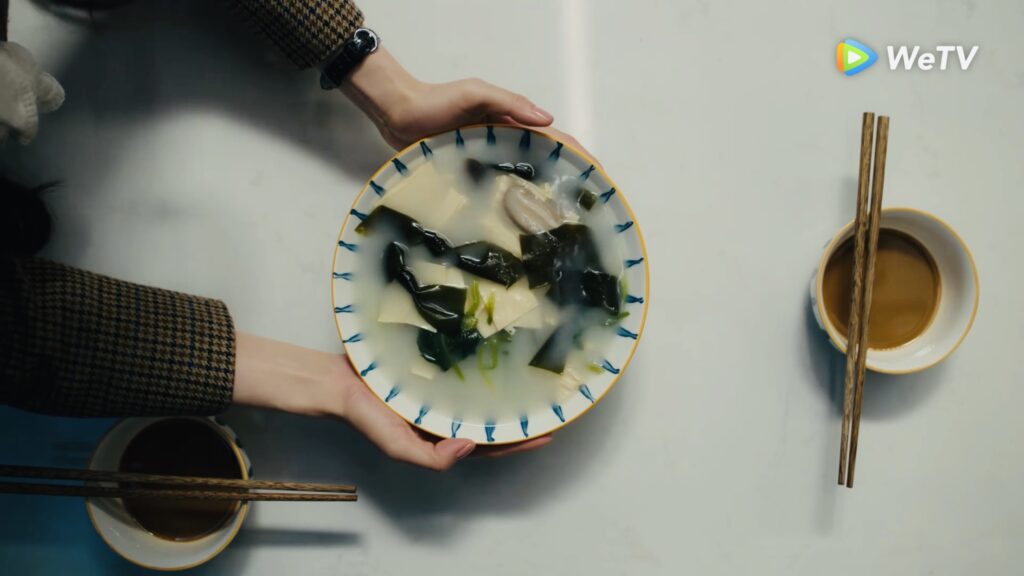 Qin Shi's words of support regarding Qiu Jian Xiang's case touched Yang Hua. She told him that a real man should be vengeful. But then Qin Shi remembered Li Dai's threat and her next word ruined everything. Yang Hua could see at a glance that she was hiding something. Qin Shi decided to come clean that she was threatened by Li Dai but her support for him was sincere. Yang Hua was upset with her manipulative ways and left Qin Shi to wash the dishes.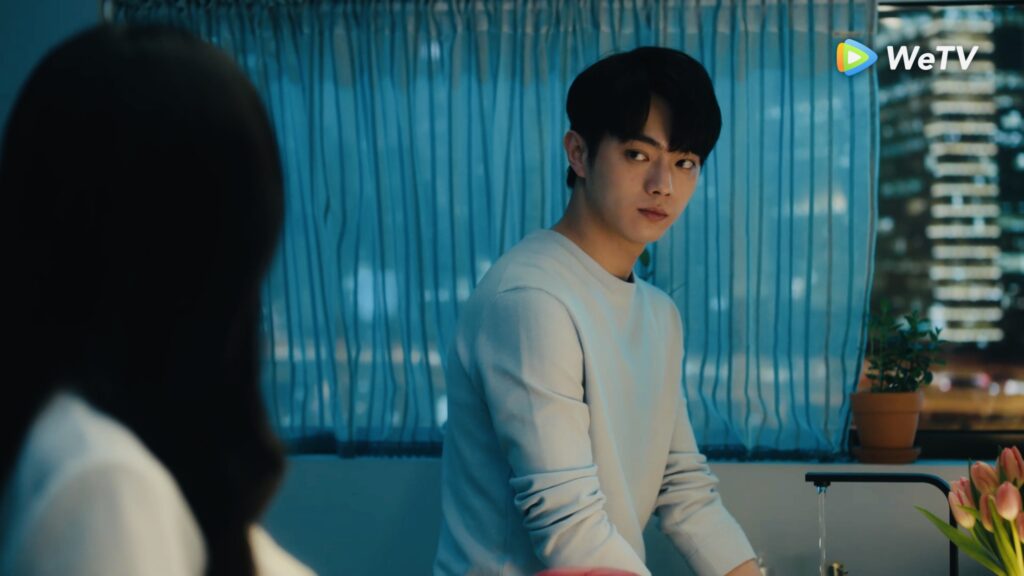 The next day, Wu Fei barged into Qin Shi's office and yelled at her because Qin Shi had investigated her client secretly. Tao Jun Hui who saw her fiancee immediately came to fix the situation. Yet, when Tao Jun Hui said that he was the one who asked Qin Shi to investigate, Wu Fei's anger did not dissipate at all. She accused Qin Shi as a cunning person who manipulated Tao Jun Hui.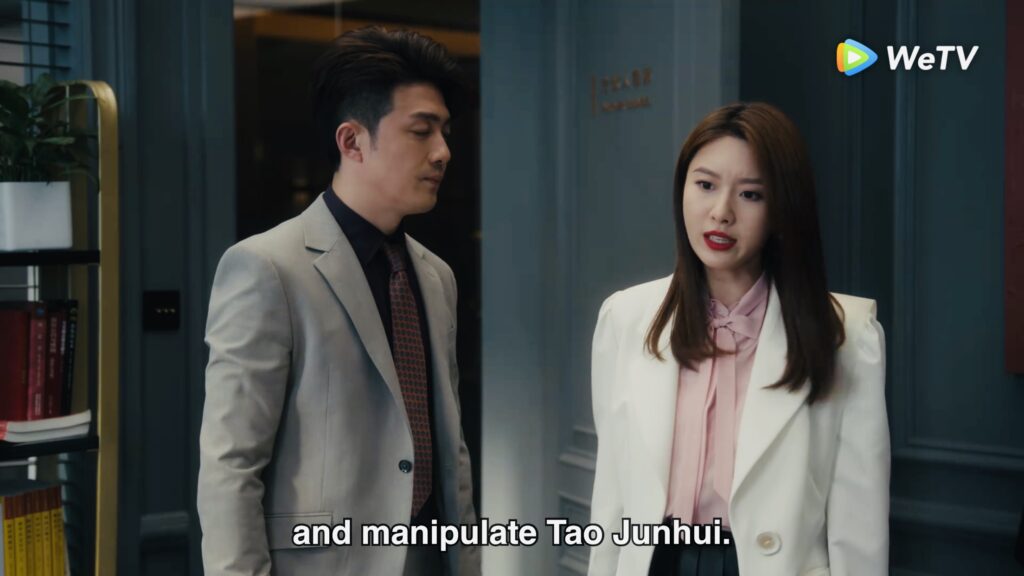 Qin Shi was calm the whole time. She only stared at Wu Fei and was not affected when Wu Fei threw one of her stuff to the floor. Qin Shi reminded Wu Fei that they were at the law firm. Wu Fei was a lawyer and not a shrew. Qin Shi told her what was the problem if she manipulated Tao Jun Hui. Wu Fei should ask her fiancee whether he was willing to listen to her or not.
Before things turned uglier, Tao Jun Hui pulled Wu Fei to her room regardless of her protest. Wu Fei snapped and scolded Tao Jun Hui because he let Qin Shi intervene in the case. When Tao Jun Hui tried to calm her down, Wu Fei yelled at him. None of them realized that Wang Jie Sen was standing at the corner and listening to all the arguments.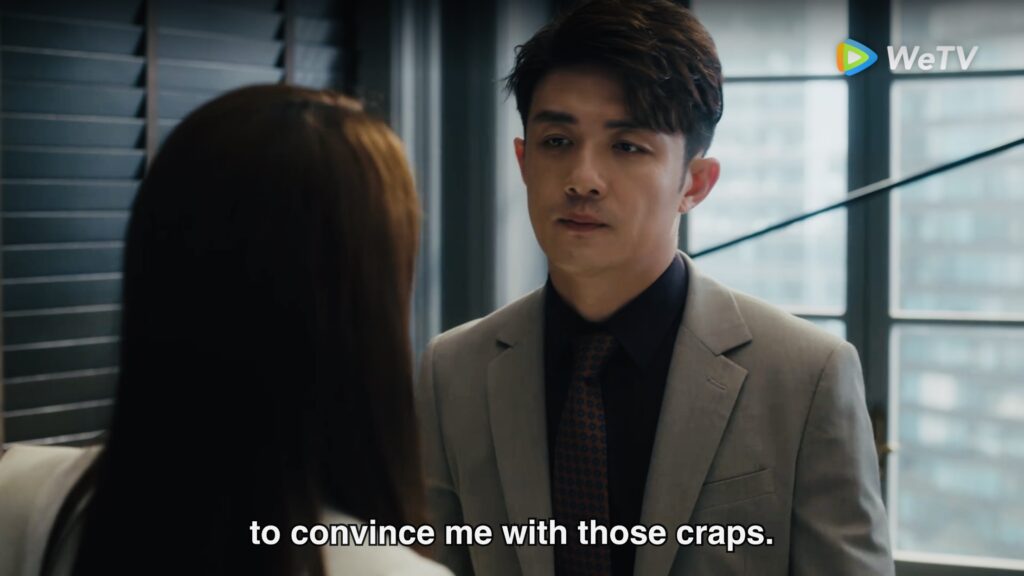 My Two Cent
When Qin Shi sprayed some perfume inside Tao Jun Hui's car, did she intend to make Wu Fei's anger flare again? At some point, Qin Shi could make Wu Fei die of neverending anger…😅