Title: She and Her Perfect Husband
Also Known As: 爱的二八定律, The 80/20 Rule of Love, Qin Shi and Her Perfect Husband, The Two Eight Law of Love
Director: Lin Yan
Screenwriter: Zhu Li
Genres: Romance, Comedy, Law
Country: China
Episodes: 40
Year: 2022
Original Network: Tencent Video
Where to Watch: Viki, WeTV
List of Recap:
Hello dear readers… I was so excited to write this She and Her Perfect Husband episode recap. There were many unexpected things that happened in these episode 15 and 16. Qin Shi and Yang Hua had experienced a common problem that an ordinary couple needs to face: the parents' blessings. However, they were not an ordinary couple and their relationship was not an ordinary relationship. Would they get the blessing that they needed? Let's found it out. But first, a new character.
New Characters Appearance
Hu Xiao Mei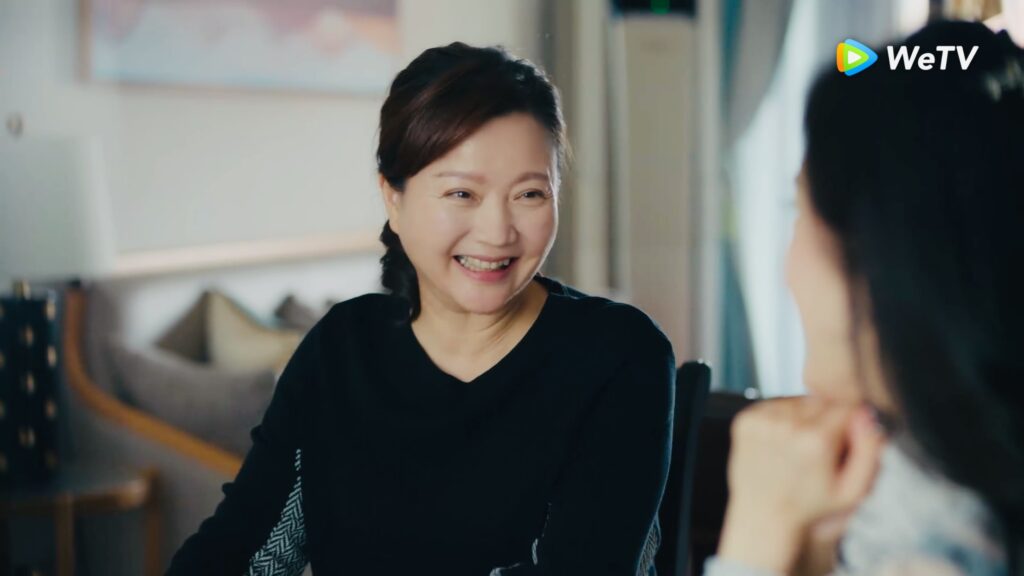 Hu Xiao Mei was Qin Shi mother. She was Lao Qin's third wife and they married after he divorced Liu Yan. Hu Xiao Mei was a good housewife who worked hard to raise Qin Shi.
However, she was a submissive person. A trait that made Qin Shi grew up as a strong person because she did not want to be like her mother. Hua Xiao Mei's relationship with Liu Yan was bad and they tend to argue whenever they meet because Liu Yan thought that Hu Xiao Mei snatched her husband.
Episode Recap
Episode 15
Yang Hua talked to Lao Zhao and gave him a lot of advice about taking over a business. The most important thing that Lao Zhao should do was to make sure that there were no disputes between the shareholders. While he listened to Lao Zhao, Yang Hua stared at the mirror and smiled when he saw the colorful band-aid that Qin Shi put on his face.
Qin Shi called Yang Hua and asked his opinion. She wanted to know if he faced a situation, whether he would do something that would bring no benefit for him but would help people immensely. And if he did not do it, it would bring no harm to him but a catastrophe for others. Between the two choices, Qin Shi wanted to know which one would Yang Hua take.
Yang Hua was stunned for a while and answered that he could not give her any answer because a person's destiny could not be decided by others. They have to make their own choices. Furthermore, Yang Hua was sure that Qin Shi already had the answer by heart, but she just needed his encouragement. Qin Shi smiled at his answers. however, before she hung up the phone, she asked him a favor.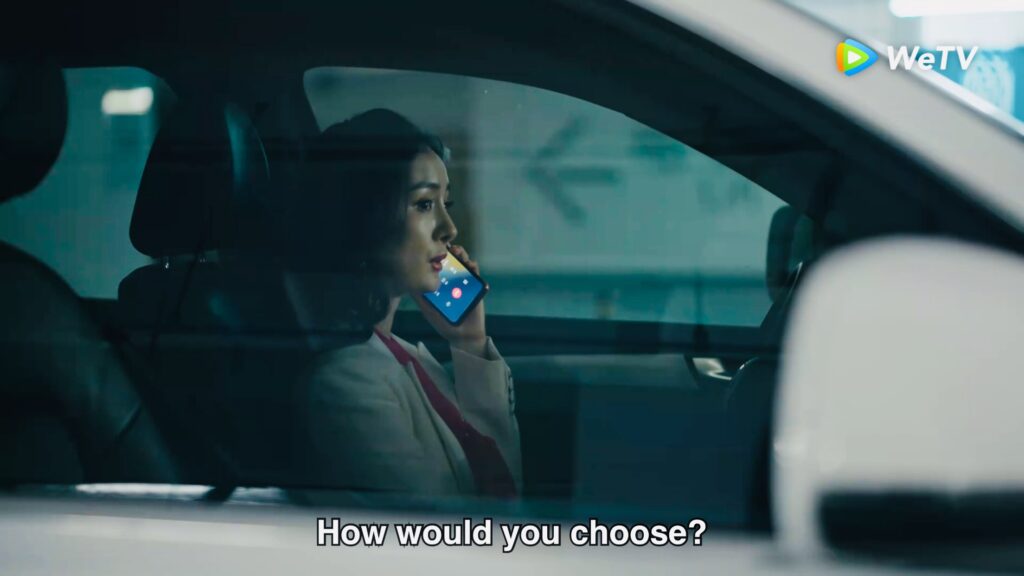 Qin Shi stood in an alley of a hotel. She took a breath and rang the door. It was Zhao Dan Ping who opened it and stared at her with an unfriendly look. Qin Shi told her that she was not there to represent Cheng & Hui, but herself. She wanted to be Lan Xiao Ting's attorney for her case, without asking for a charge fee. Zhao Dan Ping took her inside and said that Cheng & Hui's lawyers surely had unique characters. Because before Qin Shi came, Li Dai was already there and she also spoke the same words.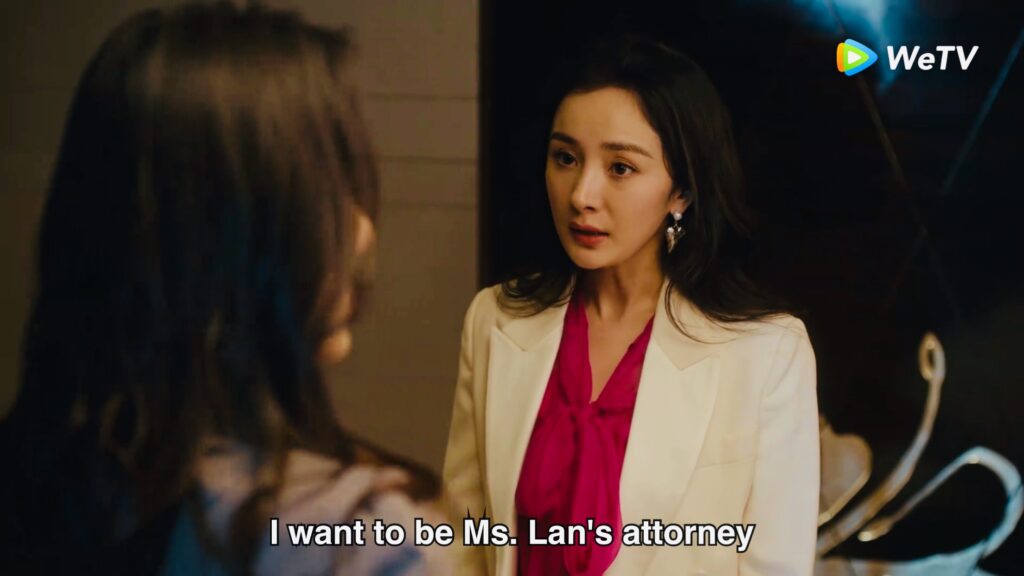 Qin Shi said that great minds think alike (she talked about her mind and Li Dai's mind here…😁). Zhao Dan Ping asked both of them about the reason why they wanted to take the hot potato. Li Dai said that she wanted to uphold justice, but Qin Shi only answer that the case challenged her. Zhao Dan Ping accepted their sincerity.
Lan Xiao Ting was confused when she heard Qin Shi and Li Dai's advice. They told her to take back the charge and not divorce Pang Ding Fang. Qin Shi explained that since Lan Xiao Ting was the guarantor of Luowei Yulan's debt. Therefore, even though she divorced Pang Ding Fang, she still had to pay 1 billion yuan (around 145 million USD) debt.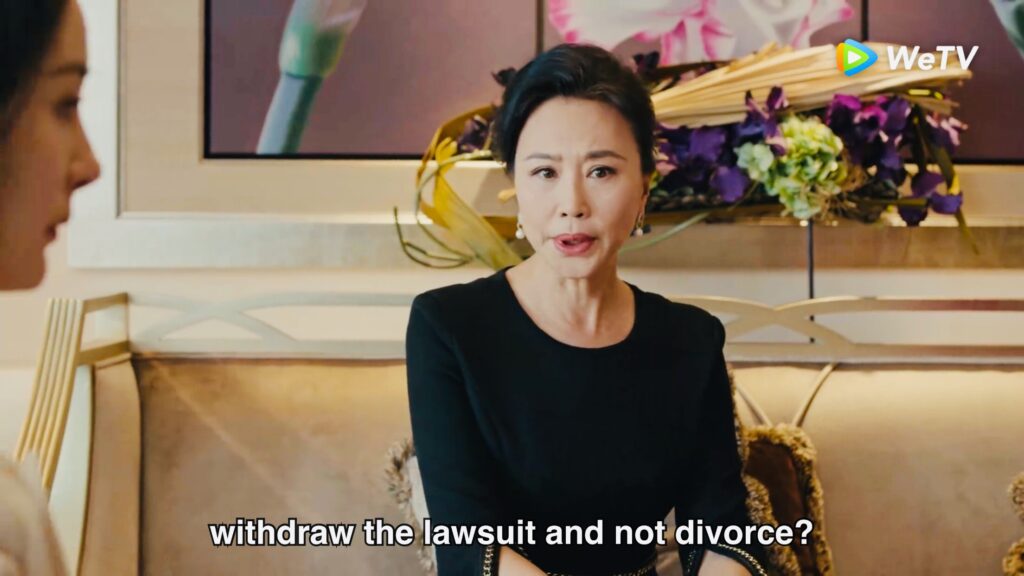 However, they had another solution for her. Qin Shi called Yang Hua who explained everything to Lan Xiao Ting and Zhao Dan Ping. Yang Hua said that there were two ways to solve Lan Xiao Ting's problem. The first solution was to sell the assets. However, Lan Xiao Ting's asset that could pay back the debt was her Yulan Group share. Lan Xiao Ting could sell the shares to her elder brother, but because their relationship was not good, they were not sure that he would not help Lan Xiao Ting.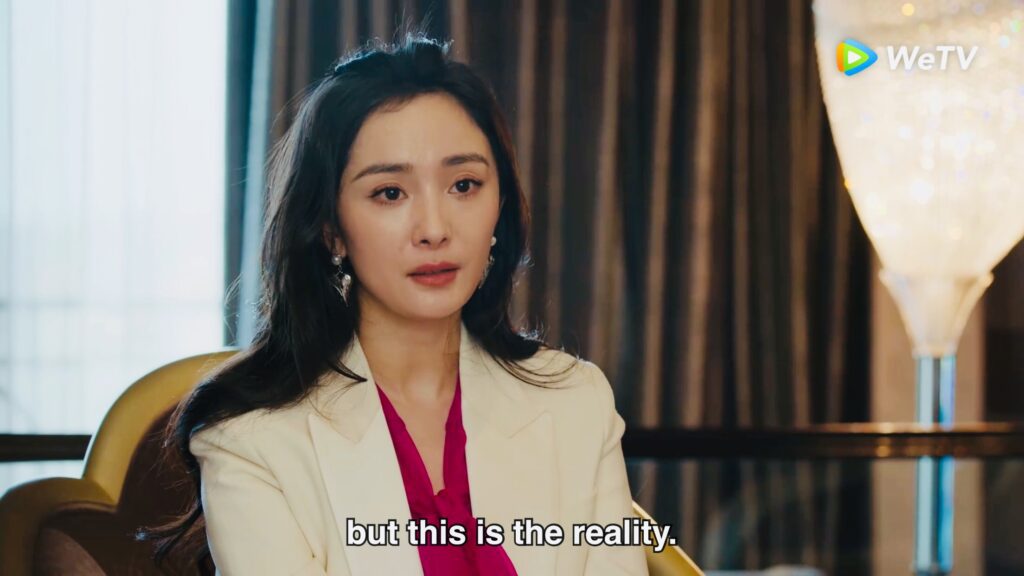 The second solution was to pay back the debt using her company's profit. Lan Xiao Ting has 2 businesses that under normal operation could cover up the debt in three years. The creditors only wanted their money back. If Lan Xiao Ting could cooperate and proactively pay the debt, these creditors would surely protect her business. This solution was suitable for Tao Jun Hui's advice.
Li Dai also agreed that that was the only way out for Lan Xiao Ting. Zhao Dan Ping and Lan Xiao Ting were still hesitant. After all, they knew that the board of directors would never let Lan Xiao Ting take over the business because they did not trust her. They thought that Lan Xiao Ting was only a trophy wife that did not understand how to run a business and only regarded her because of her surname. Lan Xiao Ting needed time to think over the solution before she made a decision.
Qin Shi treated Li Dai for a lunch. They went to a restaurant to eat. While Qin Shi wolfed down her meal, Li Dai did not touch the food at all. Li Dai stared at Qin Shi and told her that she was impressed by her because she always thought that Qin Shi was a bootlicker. But now she was willing to fight for Lan Xiao Ting.
However, Li Dai reminded Qin Shi that if Tang Yi Hui found out that she took Lan Xiao Ting's case, the consequences were bigger than hers. Qin Shi did not agree with Li Dai's opinion. She was an employee of Cheng & Hui, yet she only sold her time but not her character and values. She told Li Dai that she could not stand a person like Pang Ding Fang getting away with it.
Qin Shi asked Li Dai about her words that stated they shared 3 secrets. The first was Lan Xiao Ting's case. The second secret was about Xiao Gao who was fired from the criminal department. He knew about the 25 million yuan after he overheard Li Dai's conversation with Qiao Si Ming. Li Dai found out that Qin Shi knew about it but she never let Tang Yi Hui investigate her. Li Dai said that she would remember the favor.
Anyhow, Li Dai said that she did not like to owe a favor and she would return it to Qin Shi accordingly. Li Dai took out a flash drive from her bag and connected it to her phone. Qin Shi was surprised because she recognized the flash drive as hers. But she was shocked when she heard the records inside the flash drive. It was the third secret.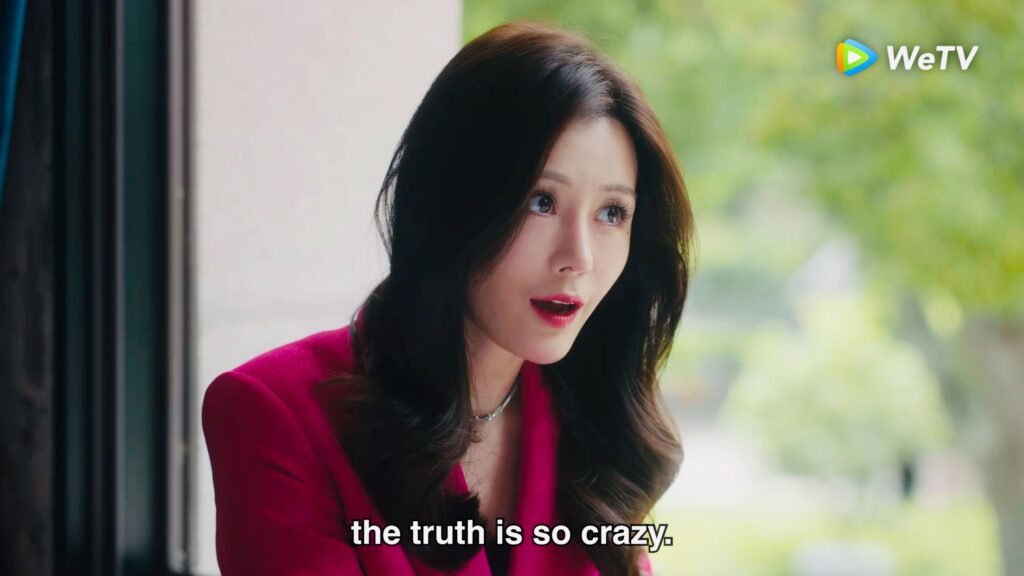 It was a recording of Mother Yang's conversation with Li Dai. Mother Yang retorted about Yang Hua's relationship with Qin Shi. She said that her son was not married to Qin Shi. Li Dai told her that after an in-depth contemplation, she assumed that Qin Shi must be lying about her marriage to boost her career.
Nevertheless, the most coincidental and unexpected thing was that Yang Hua really showed up and Tang Yi Hui recognized him immediately. Qin Shi's expression was unsightly. Li Dai saw it and she immediately told her that she never dig into her privacy, but somehow Qin Shi's secret found her…😂
Qin Shi tried to hide her uncomfortable feelings. Li Dai told her that she was not the kind of person who liked to stab people in the back, she did not have any intention to reveal the secret despite her request for Qin Shi to withdraw from the 11th-floor competition. Li Dai explained that she did not want to compete with her for the position. Nevertheless, she wanted fair competition between them. Li Dai left the restaurant and the tensed Qin Shi.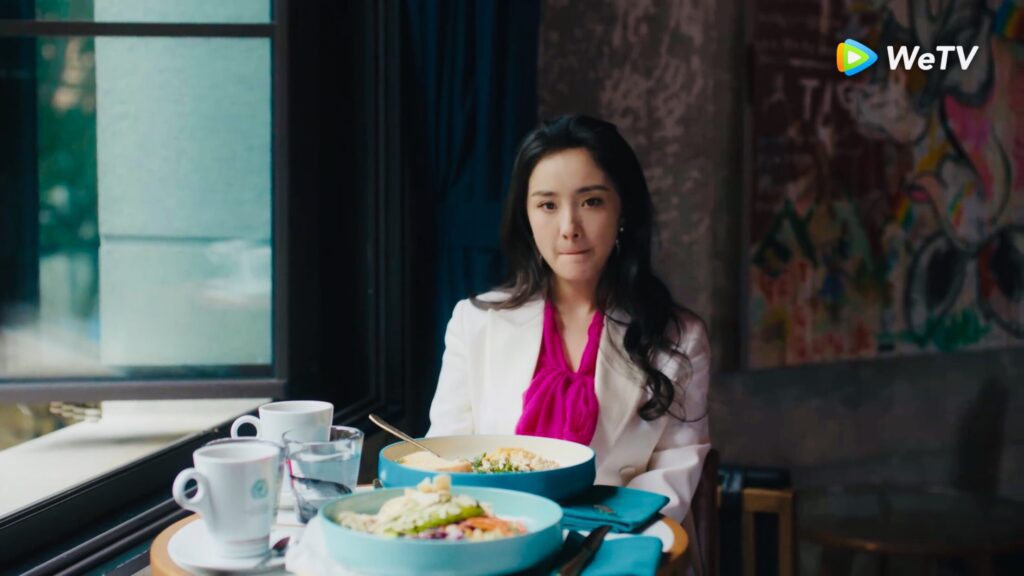 Qin Shi bought the flash drive home and showed it to Yang Hua. The conversation between Li Dai and Mother Yang happened after Li Dai asked the agency for compensation because they gave her a married candidate, which was Yang Hua.
Yang Hua asked Qin Shi what would they do about it. Qin Shi said that she did not have any idea. However, Qin Shi told Yang Hua that she was amazed by Li Dai's character. She always thought that Li Dai was a scheming person, but this time she acted as an upright person and did not have any thought to report them.
Qin Shi did not want to withdraw from the 11th floor. She admitted that she cheated to pave her way up and she was not proud of it. However, most companies did not give women any advantages in their working environments. A woman was demanded to carry on their reproductive responsibility, to be financially independent, to work hard in their job, and also had to take care of the children and cook. It was not an easy situation for every woman.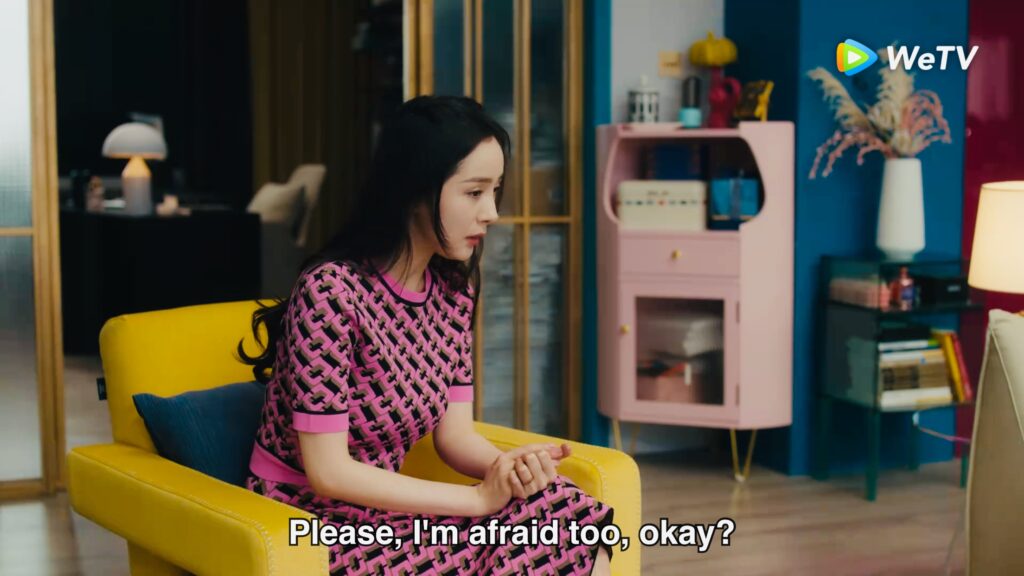 Yang Hua listened to her explanation attentively. His eyebrow softened as if he also felt distressed for her. In the middle of her rants, Qin Shi also recalled that she put the flash drive in her drawer and wondered who took the flash drive and gave it to Li Dai.
Yang Hua asked Qin Shi if she ever got to the 11th floor would she confess the truth to her superiors. Qin Shi said that she would do more than that. She also wanted to change the circumstance and the discrimination towards working women. Yang Hua said that he had a perfect solution for her predicament.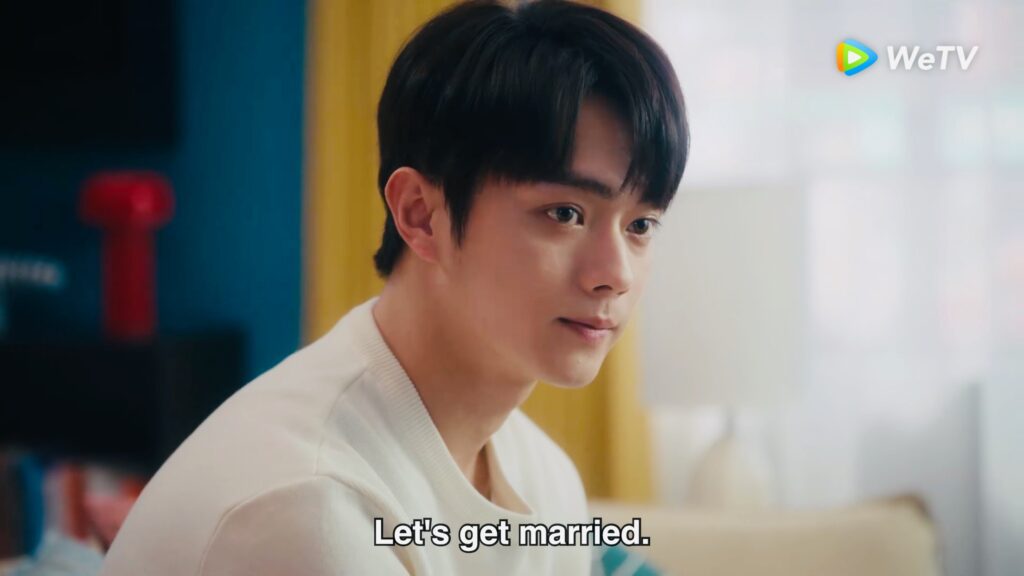 Lao Qin's 70th birthday has come. The Qins were prepared to take a family photo. suddenly Liu Yan came with a stool and put it next to Lao Qin, intending to join the photoshoot. Qin Wenyu and Qin Wen Bin did not say anything about their divorced mother joining the photoshoot, Lao Qin only asked Liu Yan why she was there and then coaxed Qin Shi's angry mother.
Only Qin Shi showed her dissatisfaction towards Liu Yan. She asked her to leave on her own. Her action led to her argumentation with Qin Wenyu and ended with a fight between Qin Shi's mother and Liu Yan. The other tried to stop the fight. Only Lao Qin sat there motionless. He was disappointed. The fight was over when Zhao Qing, Qin Shi's sister-in-law, screamed to stop the fight.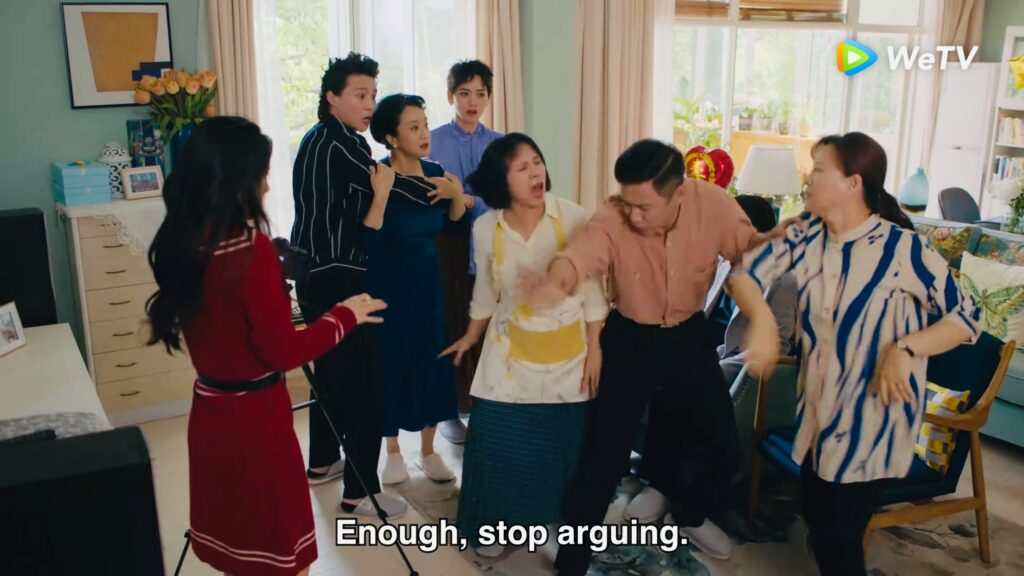 The family stop the photo shoot and went to the dinner table for a birthday dinner. It was an awkward situation. Lao Qin sat at the head of the table. On his right sat Qin Shi's mother, Qin Shi and Zhao Qing. while on his left were Liu Yan, Qin Wenyu, Ren Mei Mei, and Qin Wenbin sat at the foot of the table.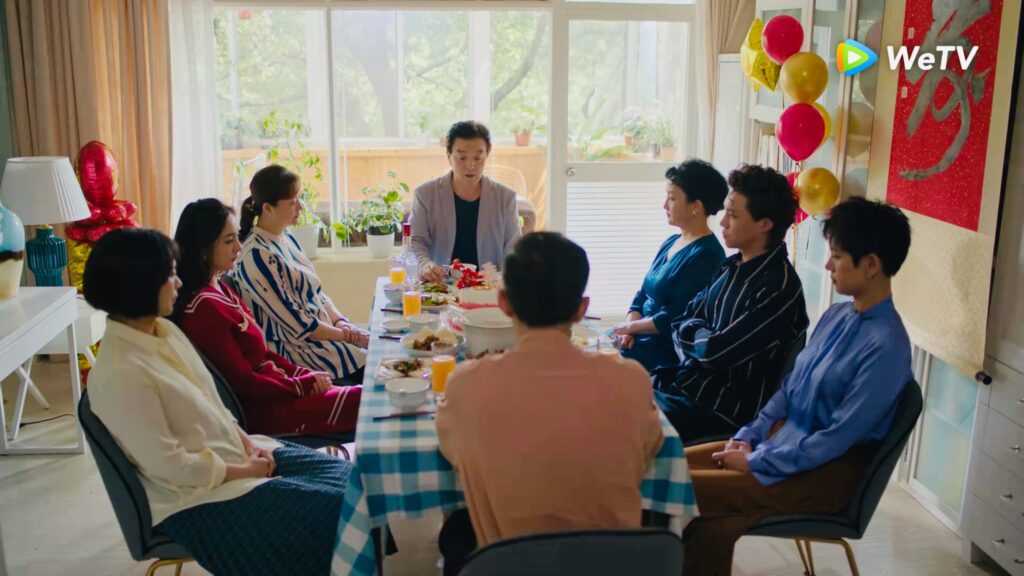 Lao Qin reminisced about his past life. He has to let go of Qin Wen Bin's mother because she wanted to go abroad. Then he married Liu Yan, Qin Wenyu's mother, and built a business together. The business was flourishing, but the marriage failed. Qin Shi was sullen when she heard Liu Yan blame her mother for the failed marriage.
Lao Qin asked his family member not to fight. But when Qin Wenyu accidentally revealed that he almost divorced Ren Mei Mei, Lao Qin was angry and almost hit him. The Qin family has a rule that Qin children must follow: they were not allowed to divorce their spouse. And to shift Lao Qin's anger, Qin Wenyu revealed that Qin Shi had a boyfriend for two years and they lived together.
When Qin Wenyu almost told everybody that Qin Shi broke up with Tao Jun Hui because of Yang Hua, Ren Mei Mei stopped him. Qin Wenyu's words caused an uproar.
At the same time, Yang Hua met his parents and told them that he planned to marry Qin Shi. Father Yang agreed but Mother Yang was against it. She told Father Yang about her conversation with Li Dai. To cover Qin Shi, Yang Hua told his mother that he was the one who asked Qin Shi to tell her colleagues that they have been married for 2 years.
Yang Hua said that he really loved Qin Shi and did not want anybody to pursue her. Father Yang was happy because Yang Hua's words lived up to his expectations, but Mother Yang was still suspicious to her son.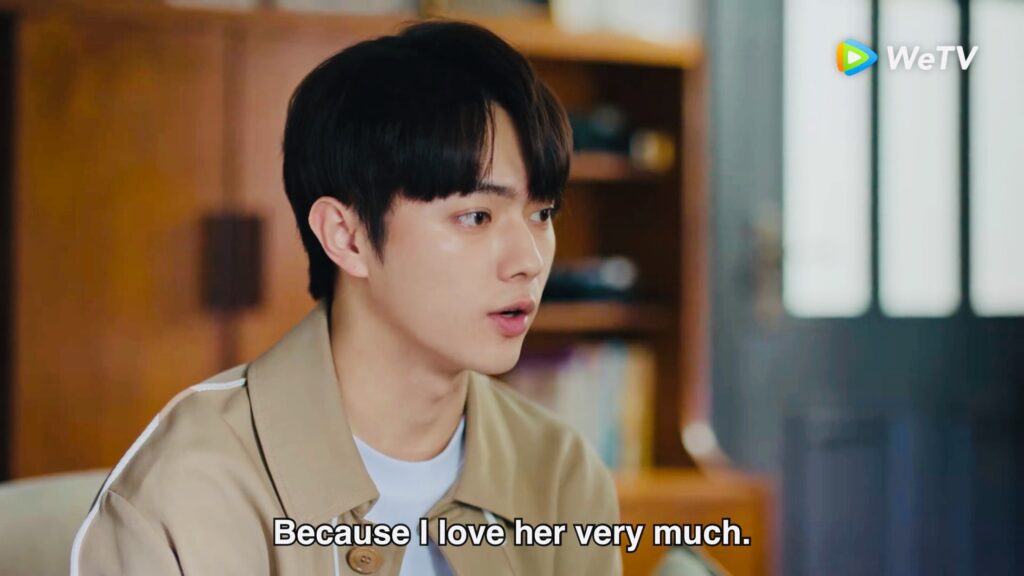 At Qin's house, Qin Shi was questioned by his father. He wanted to know whether she did not want to marry Tao Jun Hui because of Yang Hua. Qin Shi firmly said no. Nobody believed her words. When everybody questioned her intention to get married, Qin Shi said that she and Yang Hua never thought about marriage. Her word caused another uproar. The Tao Jun Hui and marriage issues irked Qin Shi. She pulled her lawyer's air and defended herself.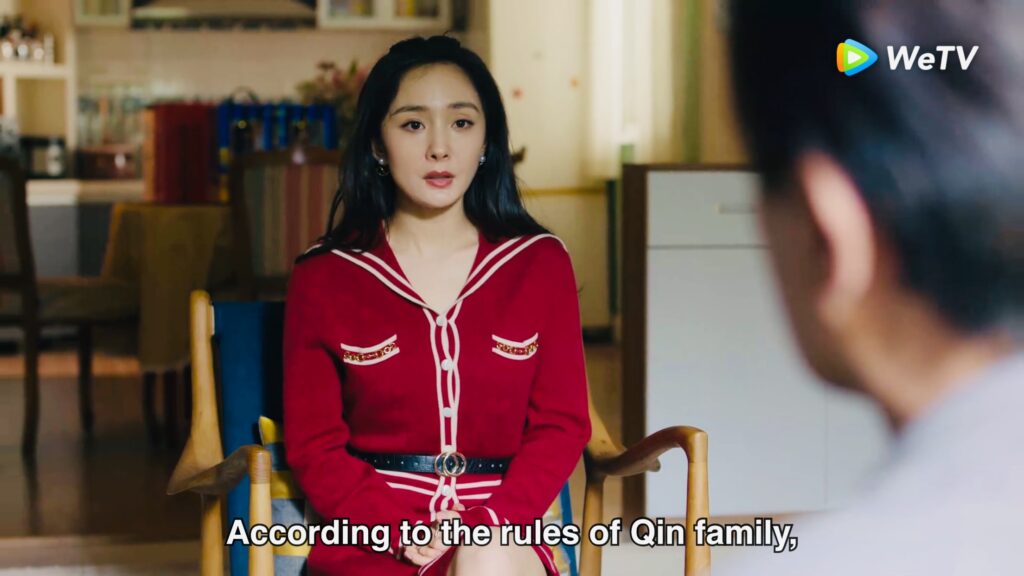 She said that according to the Qin family rules, she could get widowed but never divorced. But she did not have any confidence to say that she would never divorce. There was no guarantee that everybody would be happy after marriage or could be happy without a divorce.
Qin Shi lashed out at everybody. She asked her sister-in-law whether she ever be worried that her brother would meet a seductress at his work. She asked Ren Mei Mei how much she regretted being married to her stupid brother. And the last one was for her mother. Hu Xiao Mei had been married to Lao Qin for 30 years, but none of her brothers called her mother. They still did not recognize her as their mother.
Hua Xiao Mei still had to bow down to an ex-wife and still could not decide everything by herself. She closed her statement with a question about whether everybody was happy in their marriage. And before her father got angrier, she excused herself.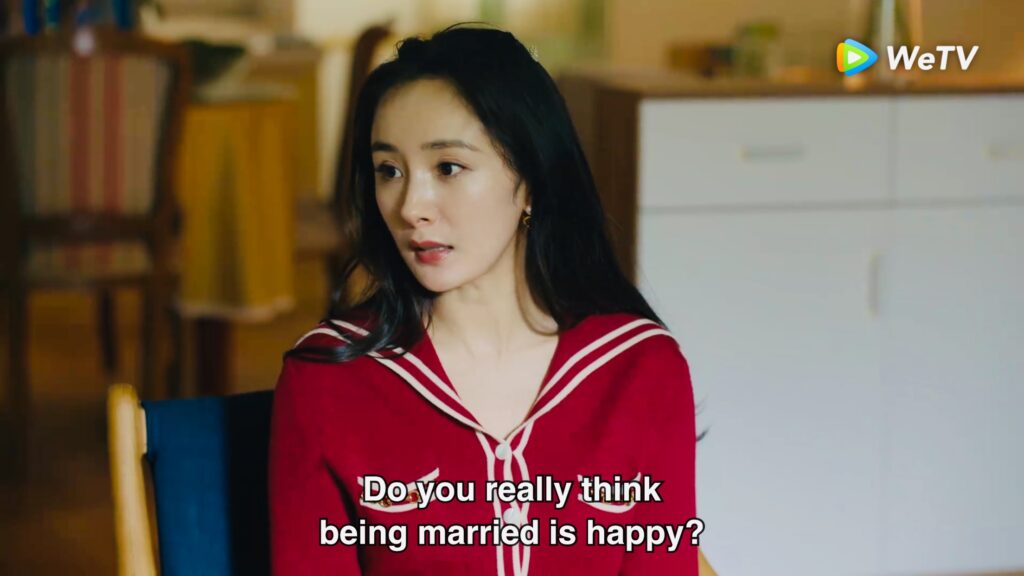 Qin Wen Bin chased Qin Shi. He asked her for a ride to his university. After Qin Shi left, everybody was busy questioning Ren Mei Mei about Yang Hua. His appearance, job, and family. They were curious and excited about him at the same time.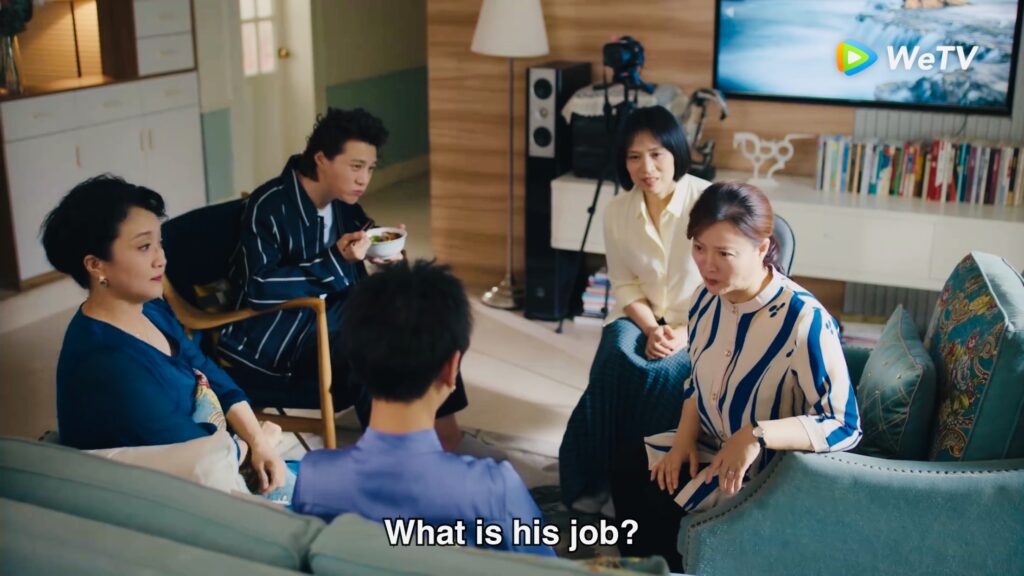 Qin Wen Bin told Qin Shi that her mouth was a weapon of destruction. Qin Shi asked Qin Wen Bin whether her words were too much back then. Qin Wen Bin just smiled at her question.
Episode 16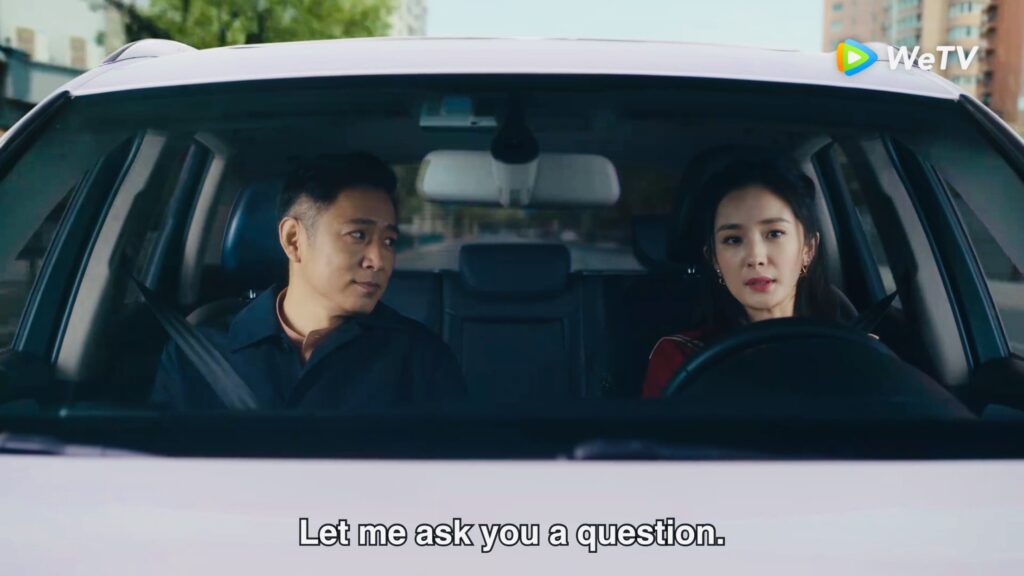 During their ride, Qin Shi questioned Qin Wenbin whether he loved his wife or not. Qin Wenbin was a little hesitant and did not directly answer the question. He said that he agreed with Qin Shi's words back then at Qin's house that marriage was only the beginning and it did not guarantee the quality of the feelings and how long it would last. The love between him and Zhao Qing lessened over the years, but the feelings as a family increased. And Qin Wenbin was contented with the circumstances. Behind the wheel, Qin Shi listened to her brother's explanation intently.
When she returned to the apartment, Qin Shi immediately grabbed a drink. A few minutes later Yang Hua returned and also grabbed a drink. Although their body language showed fatigued, they pretended that everything was fine on their sides.
Suddenly Qin Shi asked a question whether Yang Hua liked her or not. Her question surprised Yang Hua and made him spray his drink. Qin Shi explained that their marriage gave her more benefits than him. Yang Hua was a hermit who preferred a lonely life. Therefore she was wondering what were the benefits for him.
Yang Hua stated that there were three reasons why he wanted to marry her. The first was because he felt that he had to make up for his mother's misdemeanor at Qin Shi's office. The second was because by marrying Qin Shi, Yang Hua could stop her mother's weird ideas towards him. And at the moment, Qin Shi was the one who could defeat her completely. And the third one was because he and the God of Wealth loved to stay at Qin Shi's house and did not want to move out.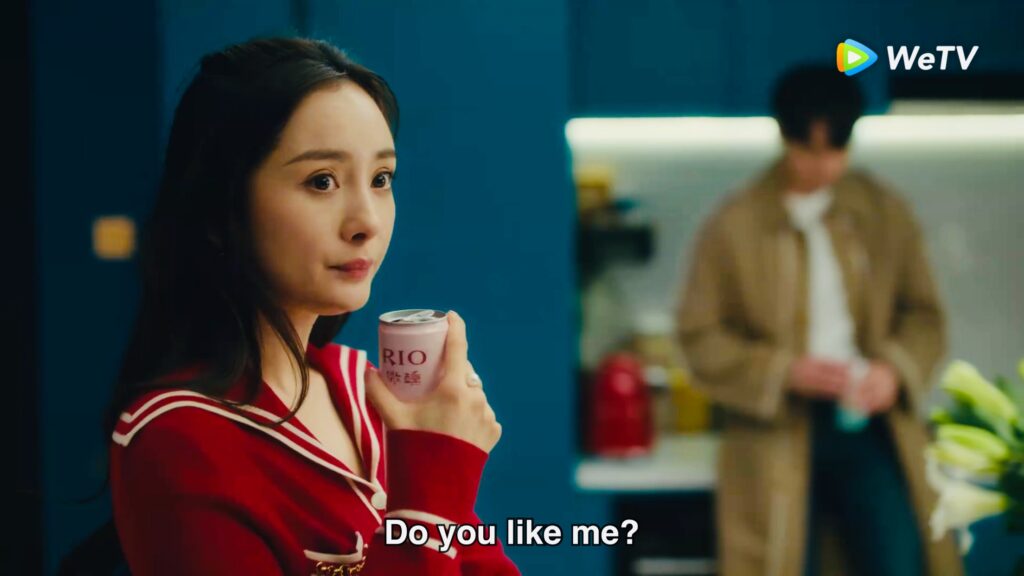 Qin Shi still needed something more than words to guarantee their marriage. But Yang Hua was a step before her. He had prepared 2 contracts for them to sign, a prenuptial agreement and a 3 years marriage contract. He also requested a very small (almost to a none existent) wedding party which was suitable to Qin Shi's wish. The only thing left was to register their marriage at the Civil Affairs Bureau. And to do that, Qin Shi and Yang Hua needed their household registration book, which were kept by their mothers.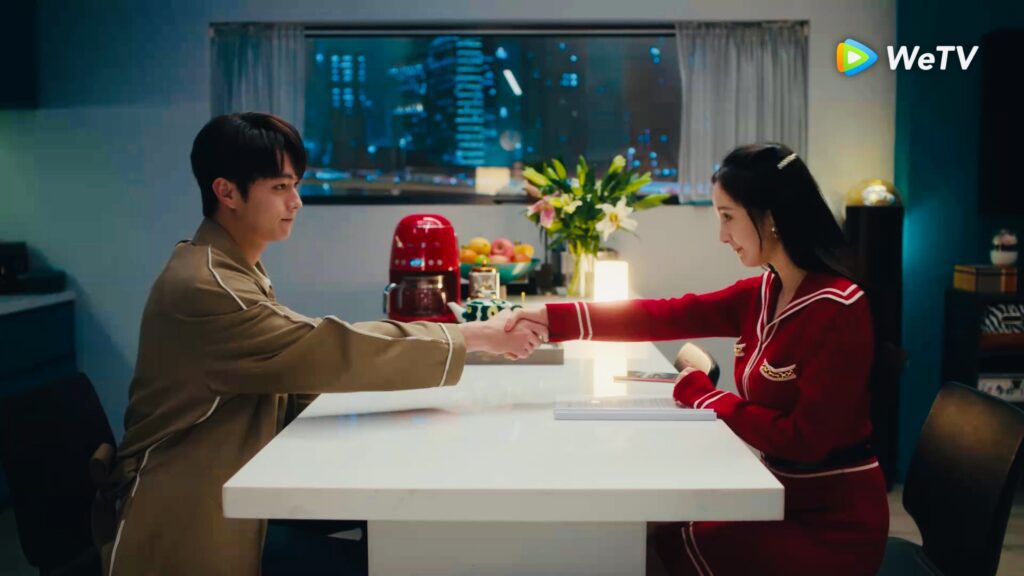 Before Qin Shi went to her room, Yang Hua stuffed a box into Qin Shi's hand. It was a new phone for her. Qin Shi smiled while Yang Hua ran to his room shyly. To pay back the kindness, Qin Shi sent him dowry money through his account. A hard day ended with smiles on their faces.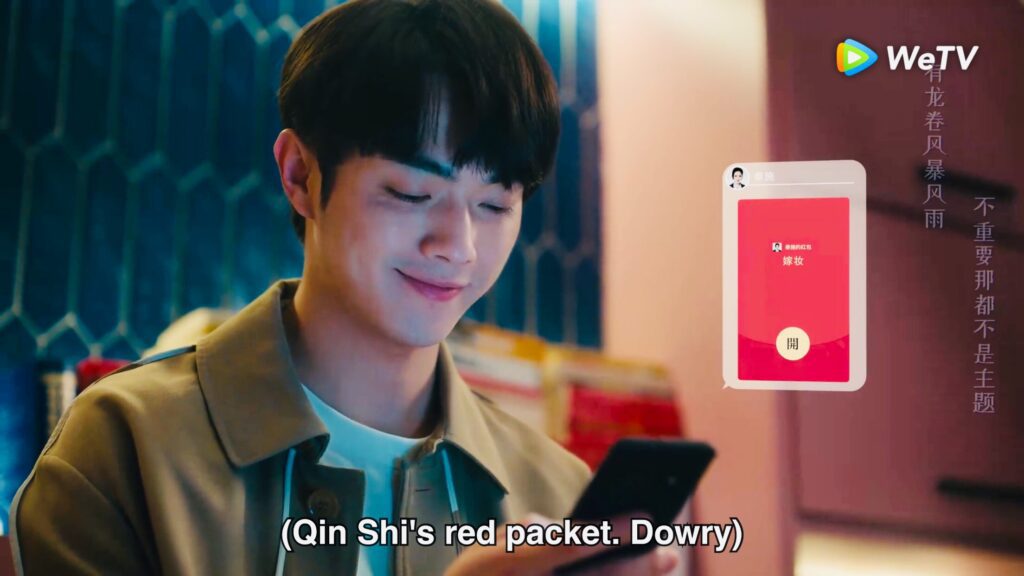 Lan Xiao Ting prepared for a big event. She would face the board of Directors of Yulan Group that day. She was a bit nervous but Zhao Dan Ping reassured her aunt that it was her chance to do things that she wanted to do, but she was too afraid to do it. Lan Xiao Tong was grateful for Zhao Dan Ping who was always by her side during the hardest time of her life.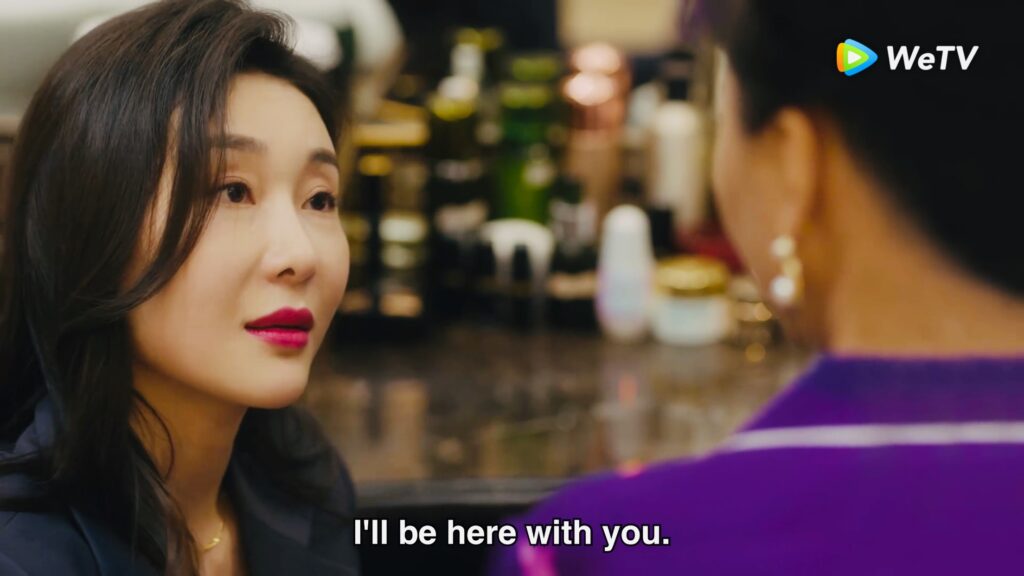 Qin Shi and Li Dai talked about the Yulan Group meeting at the stairs. Although they were confident about their arrangements on Lan Xiao Ting's case, Qin Shi and Li Dai still worried for her. The board of directors of Yulan Group was not an easy opponent, especially her brother Lan You Guo.
The board of directors of Yulan Group did not show any respect towards Lan Xiao Ting, yet they already expected it. But when the board learned Lan Xiao Ting choose Zhao Dan Ping as the CEO of Yulan Group. They were frantic. Some of them decided to walk out of the meeting room as a protest against Lan Xiao Ting's move. Most of the board members secretly supported Lan You Guo's son as the next CEO of the Yulan Group.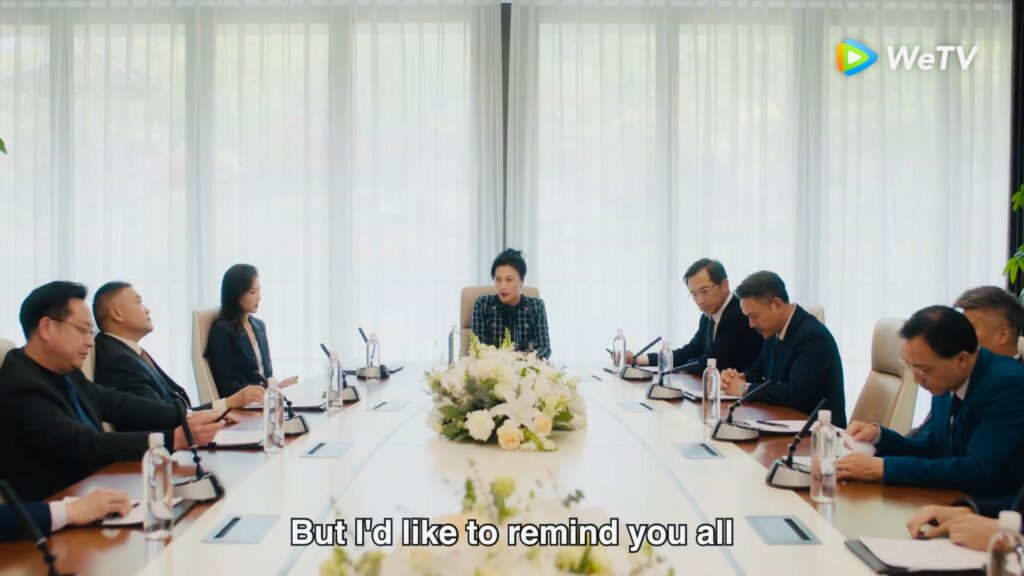 At Cheng & Hui, the employee was in an uproar over somebody's marriage. There was news about somebody who faked their marital status. The news shocked Qin Shi. Li Dai looked at her in fear and shake her head, telling Qin Shi that she was not the one who leaked the news.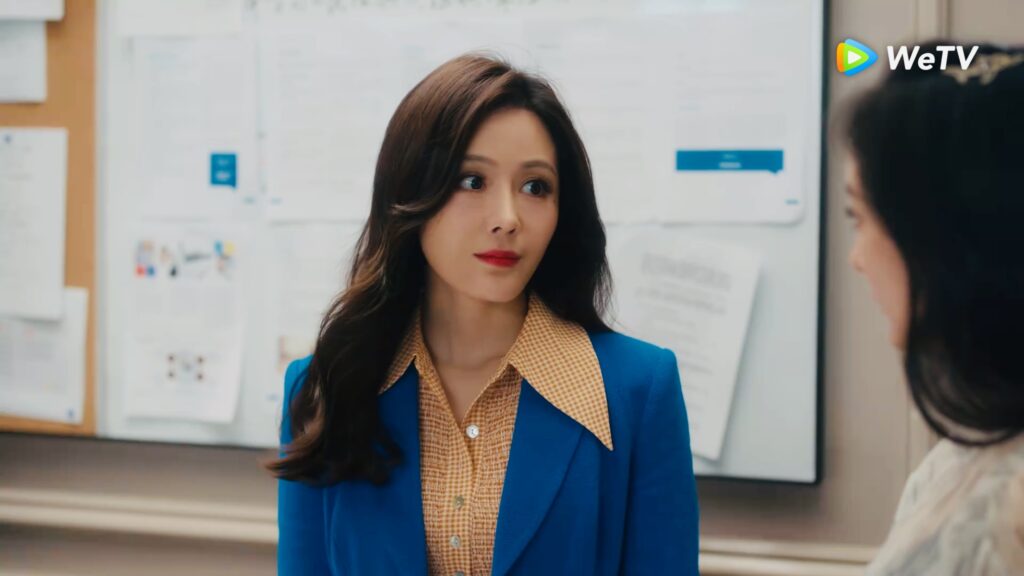 Qin Shi was restless when Tang Yi Hui called her. While Li Dai went to find her source of gossip: Qiao Si Ming. Tang Yi Hui's chest was heaving up and down. Her face was unsightly. She clearly was very angry. For the first time in her work life, Qin Shi was scared. She did not show any courage or determination that she used to have as a lawyer. She looked like a criminal waiting for a sentence from the judges…😂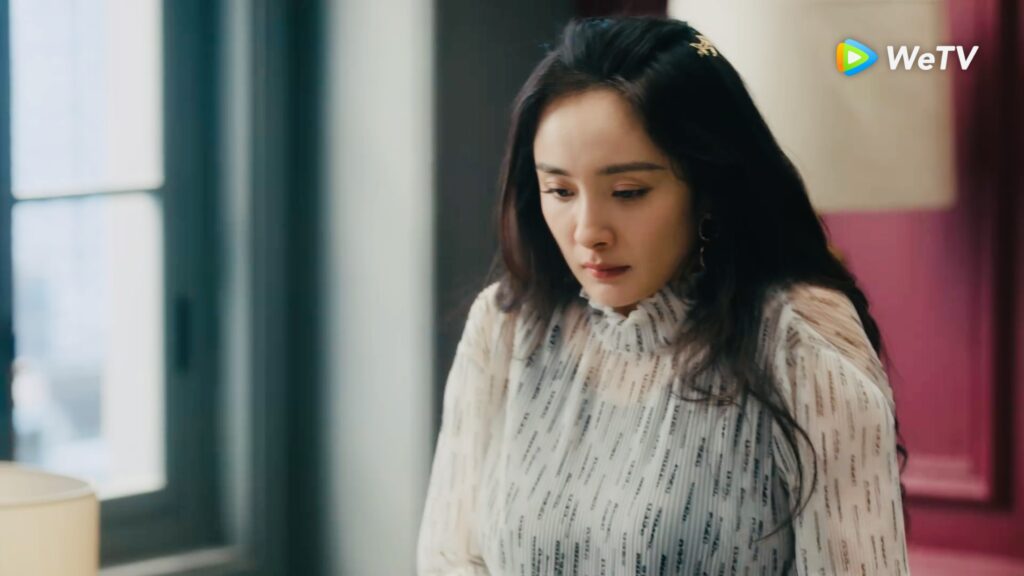 Tang Yi Hui hit the table several times and cursed. She yelled at Qin Shi about how she felt like a fool and that somebody could use a cheap trick to deceive her. Tang Yi Hui even did not care when her phone rang. While Qin Shi strengthen her heart to face the furious Tang Yi Hui, Li Dai listened to Qiao Si Ming about the deception. And the deceitful person was not Qin Shi but Steven, a senior attorney at the family department.
He hid his divorced status to gain profit and the chance to have training in the UK. Qiao Si Ming told Li Dai that single people often lied and pretended to be married. Yet, this is the first time he heard that somebody hid their divorce.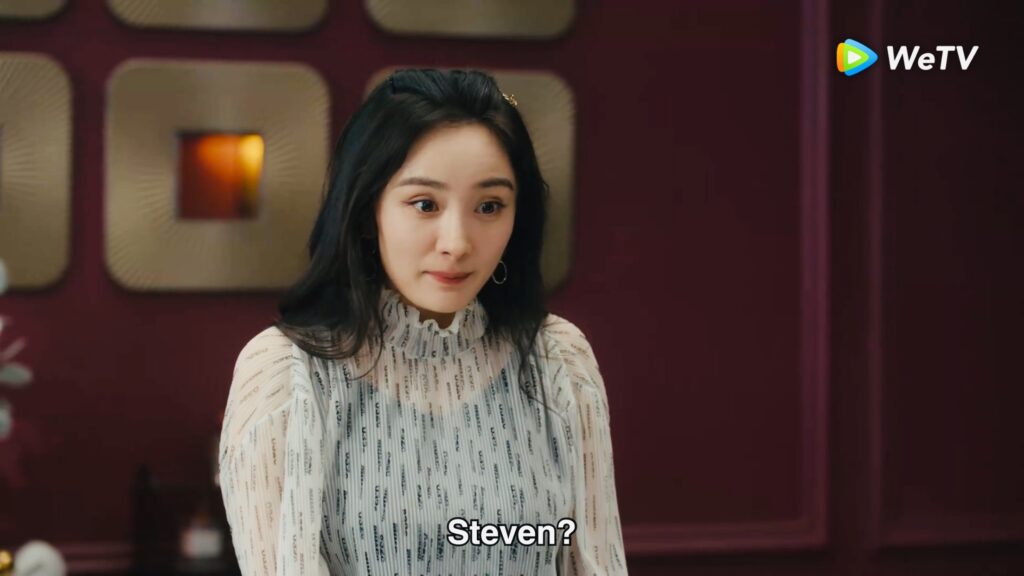 Tang Yi Hui still yelled at her office. She told Qin Shi to find a way to punish Steven. Qin Shi was stunned, she thought it was about her, and not Steven. Tang Yi Hui was angry because Cheng & Hui had invested money in him and they also had signed him for 5 years contract. And if he lied to her, she could not trust him with a million Yuan case. Another thing that made Tang Yi Hui angry was she could not stand to be deceived by others.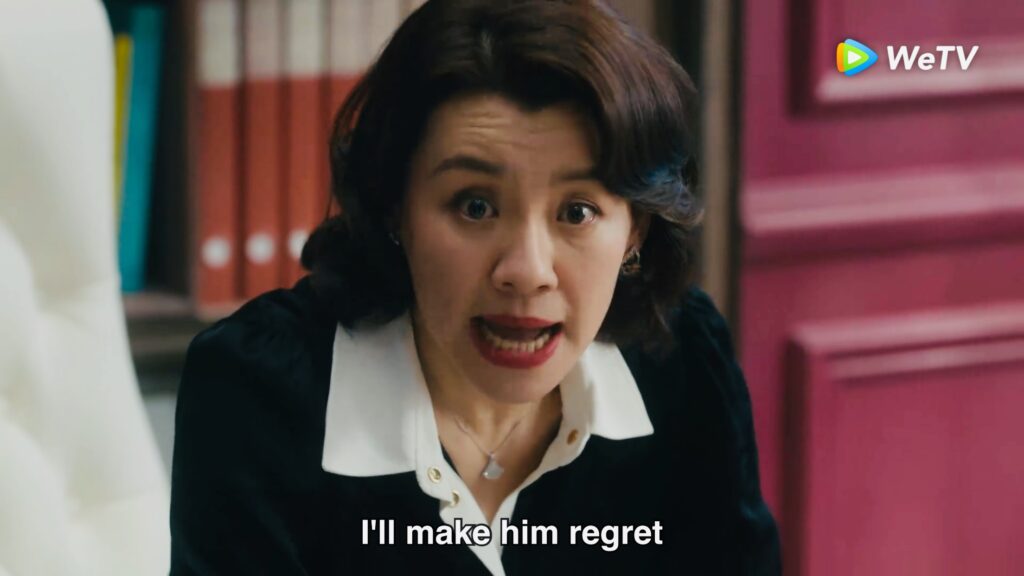 Qin Shi was still feeling restless when she returned to her office. When Li Dai suddenly came and mocked her, she was giddy but pretended to be okay. Yet, her problem was not solved when Qiao Si Ming called her and asked for her marriage registration proof. Tang Yi Hui ordered Qiao Si Ming from the Human Resources Department to collect the employees' files. Qin Shi was distressed.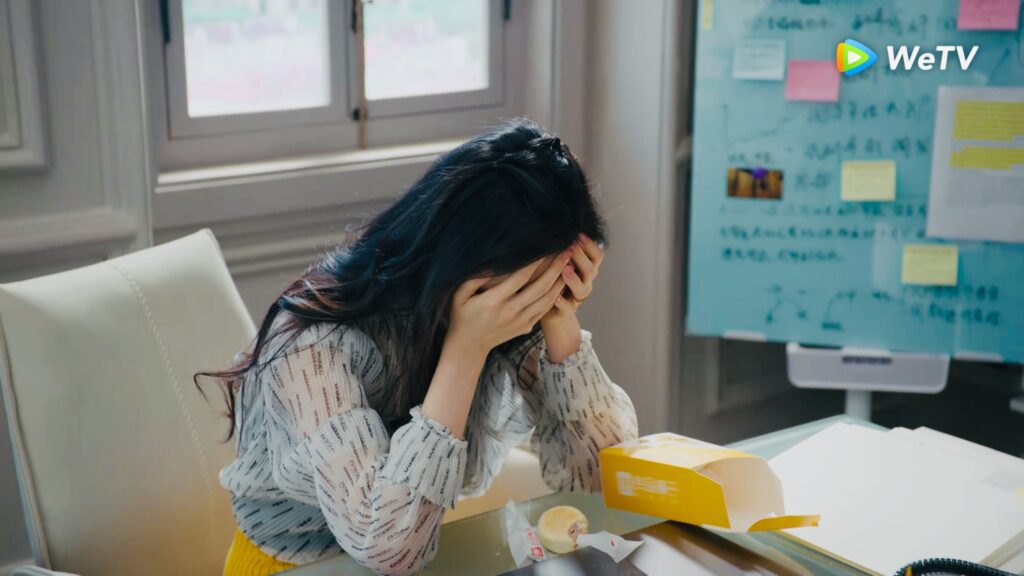 Later that day, she went to her parent's house to tell them that she was going to get married. The news brought happiness to Lao Qin and Hua Xiao Mei. They never thought that Qin Shi would come and tell them that she planned to get married.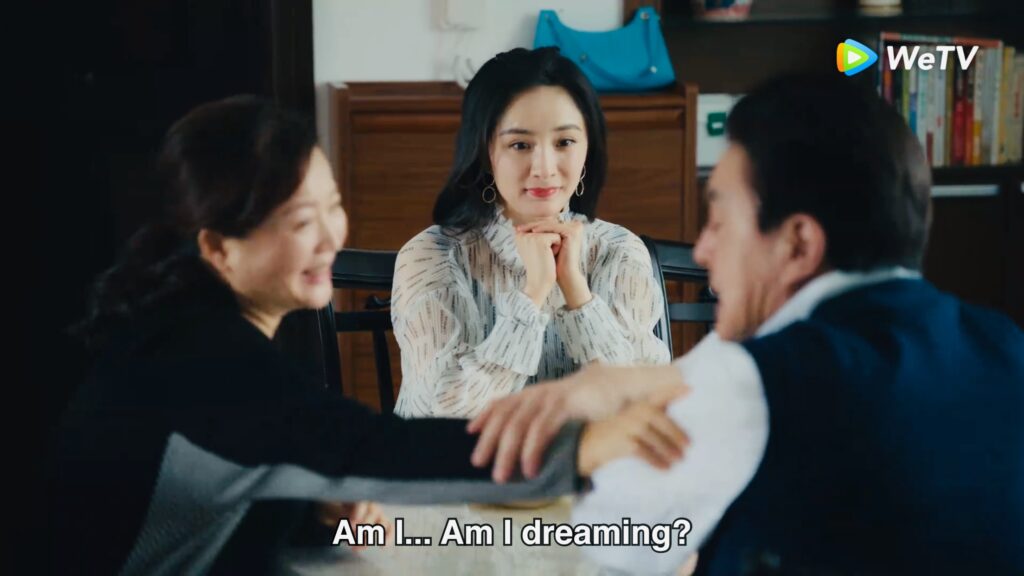 Qin Shi said that she wanted to get married as soon as possible in a low-key manner. At first, her parents agreed with everything she said. But when she asked for the household registration book, her mother was stunned. She got surprised when Qin Shi said she planned to get married later that day.
At the same time, Yang Hua also hit a dead end when his mother locked him up outside the house and refused to open the door. Yang Hua asked his father to help him get the registration book.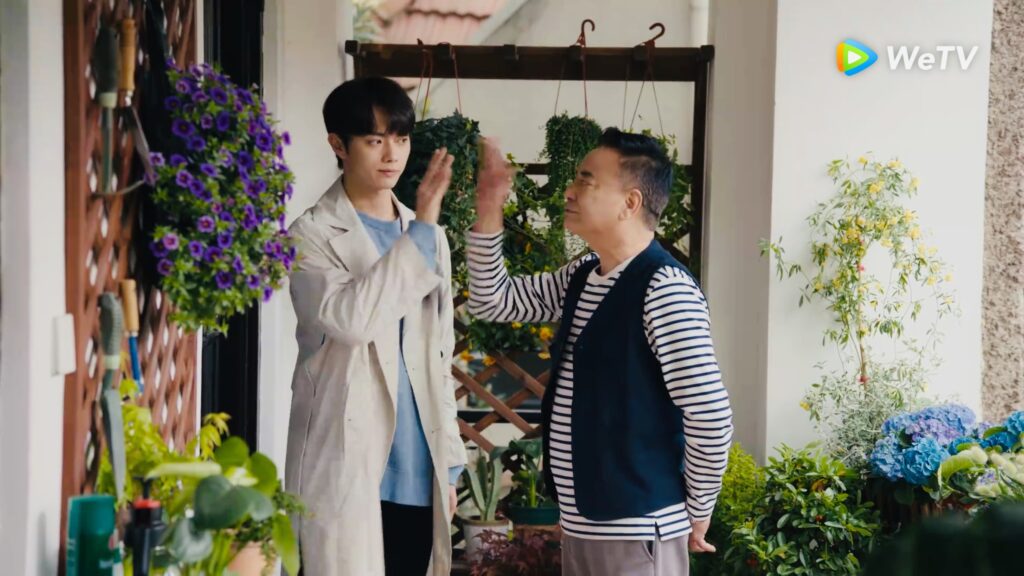 Qin Shi's mother refused to give her the book. Hua Xiao Mei said that they never saw Qin Shi's boyfriend and knew nothing about him. Qin Shi's mother was worried that he might be a swindler who treated her badly. No parents would let their daughter marry someone they did not know. Hua Xiao Mei even asked Qin Shi who had the idea to get married in flash like that. Qin Shi answered that it was her idea.
Hua Xiao Mei expressed her dissatisfaction with her marriage life to Qin Shi. She never had a wedding ceremony and because of that, she felt that everybody walked over her. She did not want it to happen to Qin Shi.
Therefore, Hua Xiao Mei prepared a list of things that she demanded from Yang Hua to prepare for Qin Shi. If the things were ready, then they could get married. Qin Shi held her breath when her mother mentioned things such as the family home, car, home appliances, and wedding ceremony. Hua Xiao Mei told Qin Shi that because she was suspicious that Yang Hua wanted to marry Qin Shi without spending any money. It was a big no-no for her.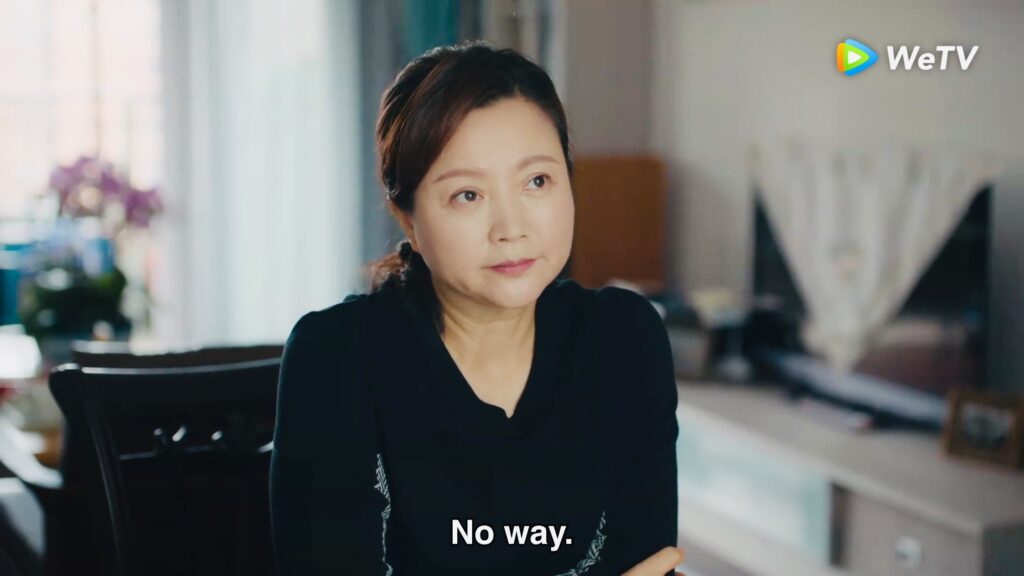 Yang Hua and Qin Shi went home in a gloomy mood. They both failed to get what they needed that day. The household registration book was so hard to take. Qin Shi even compared their journey to get married to a journey to the west…🤣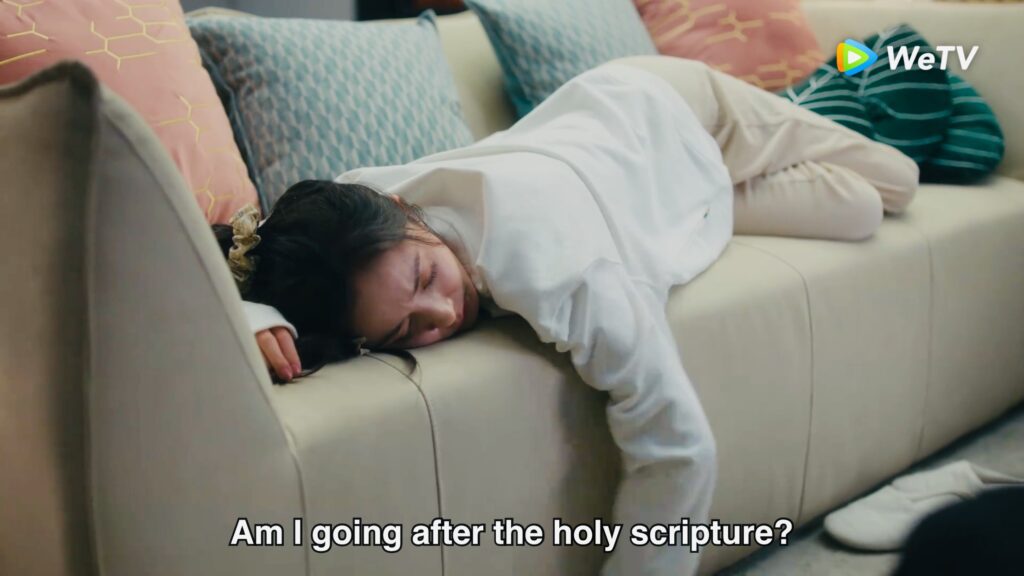 Qin Shi asked Yang Hua to come to her house and agreed to her mother's request. They just needed to get the registration book and if they were able to get it, they could worry about the wedding later. She also said that in the worst-case scenario, if they had to have the wedding, they could split the cost, or even she could pay for all.
Yang Hua told her that was not the problem because he did not worry about Qin Shi's mother but his mother. But then they agreed to deal with Qin Shi's mother first because she was easier to handle than Mother Yang.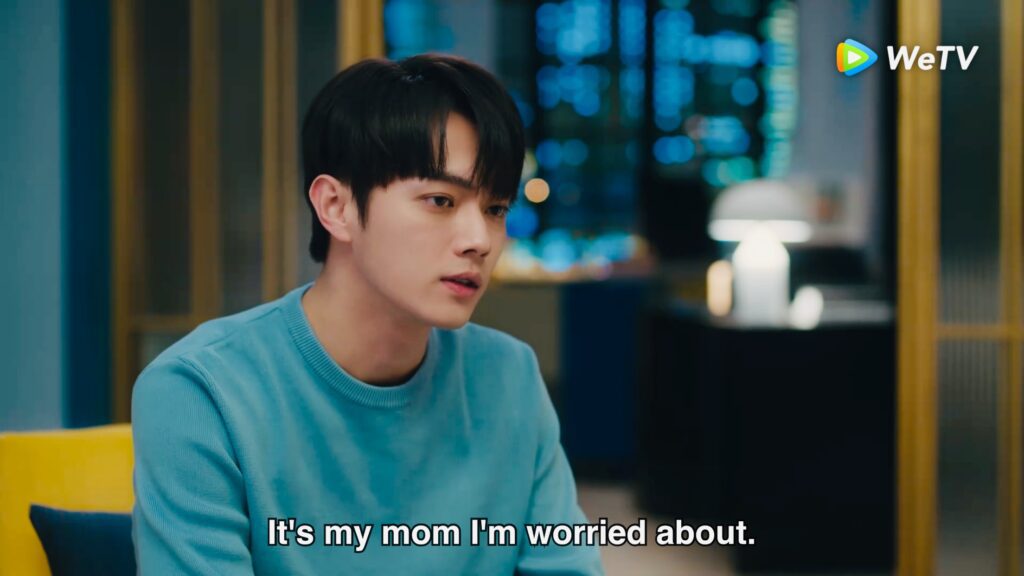 Qin Shi sent him a long list of her family and her parents' information. Everything that her parents liked and their preferences were also written there. Yang Hua was stunned and sighed when he read the text.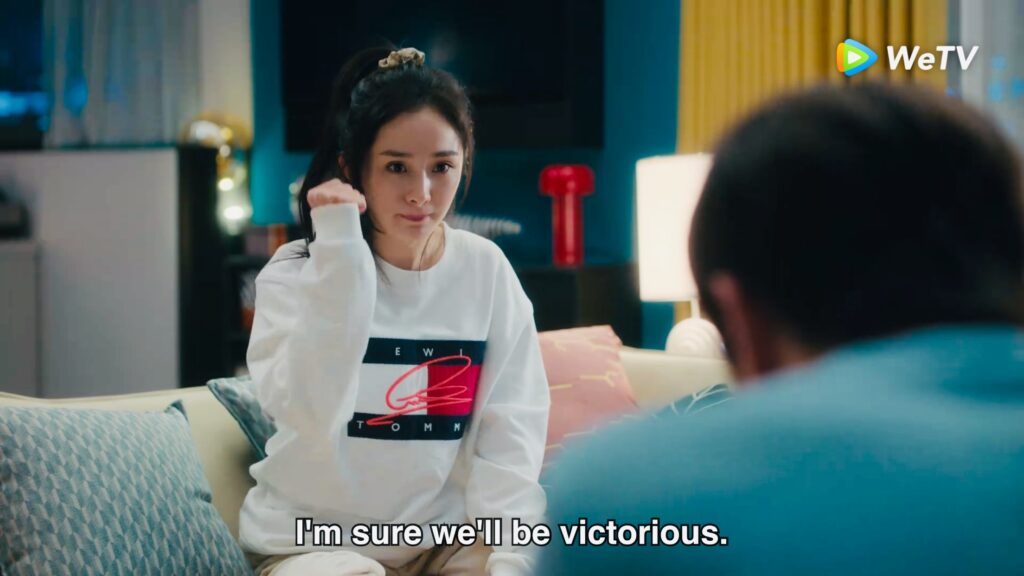 The next day Yang Hua met Cai Liang at the gym. Cai Liang was ecstatic when he heard that Yang Hua was getting married. He was busy calling his friends to settle the bet they made last year. Back then nobody believed that Yang Hua would get married, only Cai Liang believed in Yang Hua…🤣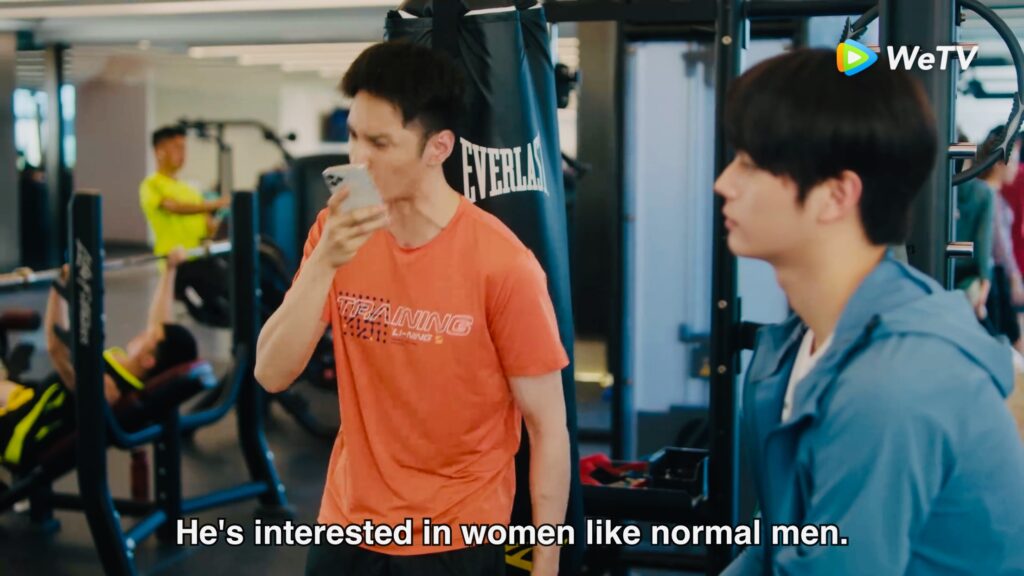 Cai Liang gave him many suggestions about meeting the parents. He already experienced about that and gave Yang Hua much useful information. He said that as a son-in-law he should coax his mother-in-law, again and again, to win her heart.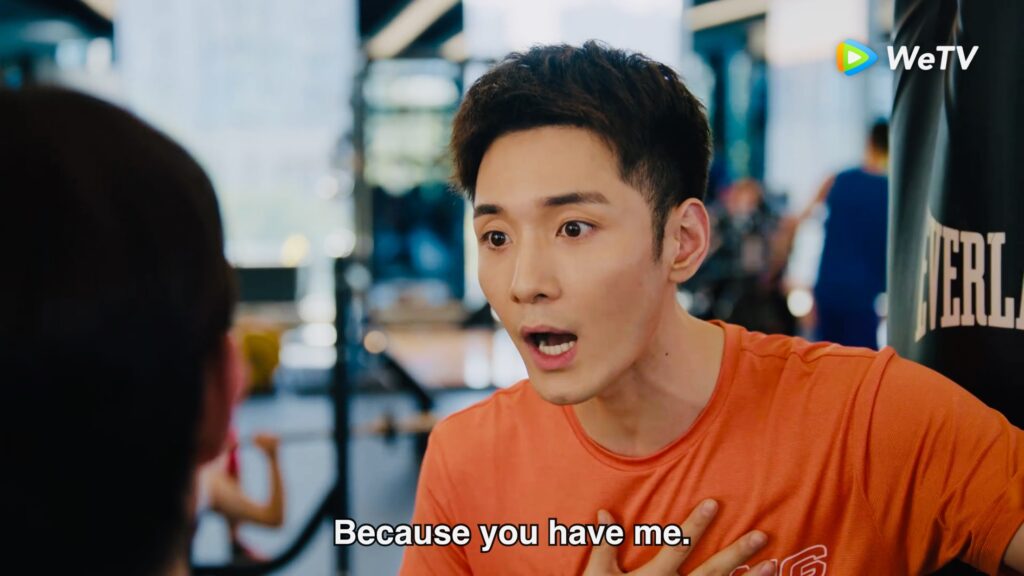 The dreaded day finally came. None of them expected that they would meet the whole family except Qin Wen Bin. The first thing they checked was Yang Hua's age. Everybody was surprised to hear Yang Hua was only 28 years old. However, Yang Hua made a breakthrough when he praised Hua Xiao Mei's cooking (he got the idea from Cai Liang). But then it was not enough… 😂
The Qins started to smile when they saw Yang Hua serve Qin Shi her food. The only one who did not believe it was Qin Wenyu. He thought that it was just an act. Yang Hua was stunned when Lao Qin asked him whether he could drink and he followed Cai Liang's advice to drink the alcohol they prepared. And the Qins (especially Qin Wenyu who used the chance to bully Qin Shi's boyfriend) gave Yang Hua a big bowl of alcohol that he drank. It did not take a long time before Yang Hua got tipsy.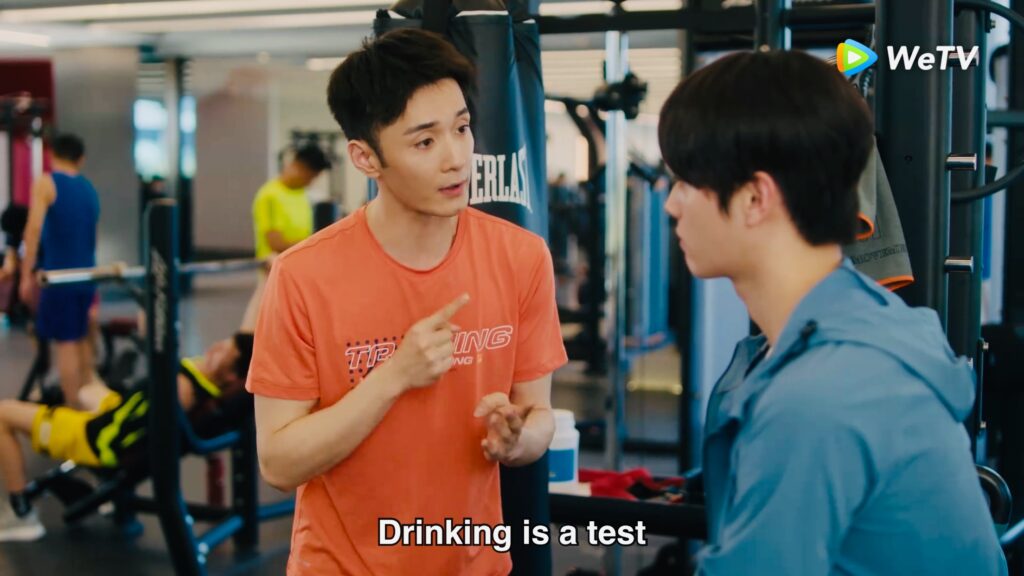 Meanwhile, Qin Shi still tried to coax her mother who was clearly disappointed with Yang Hua. Father Qin asked the tipsy Yang Hua where they met and Yang Hua answered with a poem…🤣
My Two Cents
Did you notice that Qin Shi and Li Dai's wardrobe was color coordinated? Look at the color!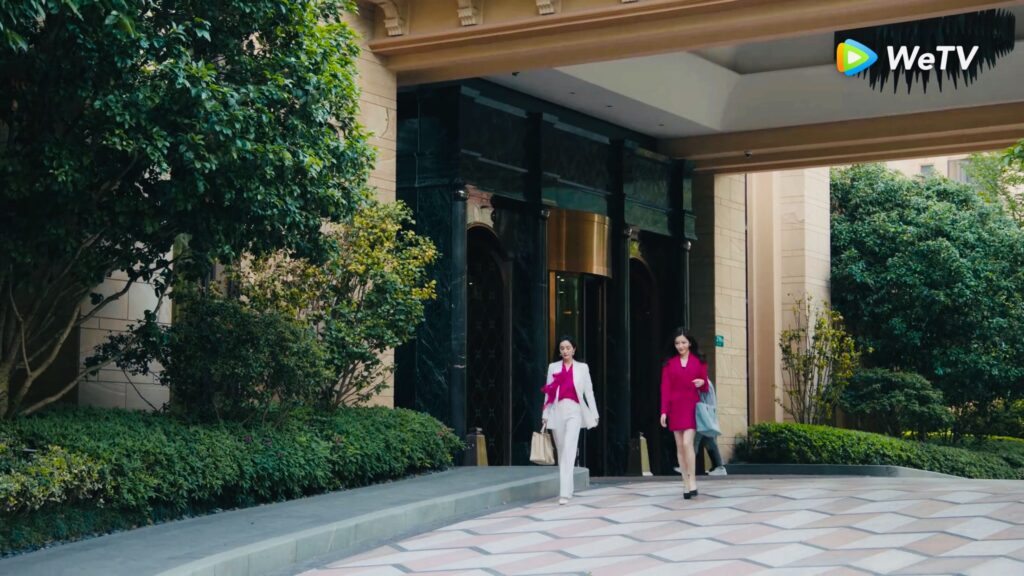 And now pay attention to their shoes… did you see what I see, dear readers?😆